8 Things You Need to Know About This Year's Victoria's Secret Fashion Show

December 2, 2018 / Spark Magazine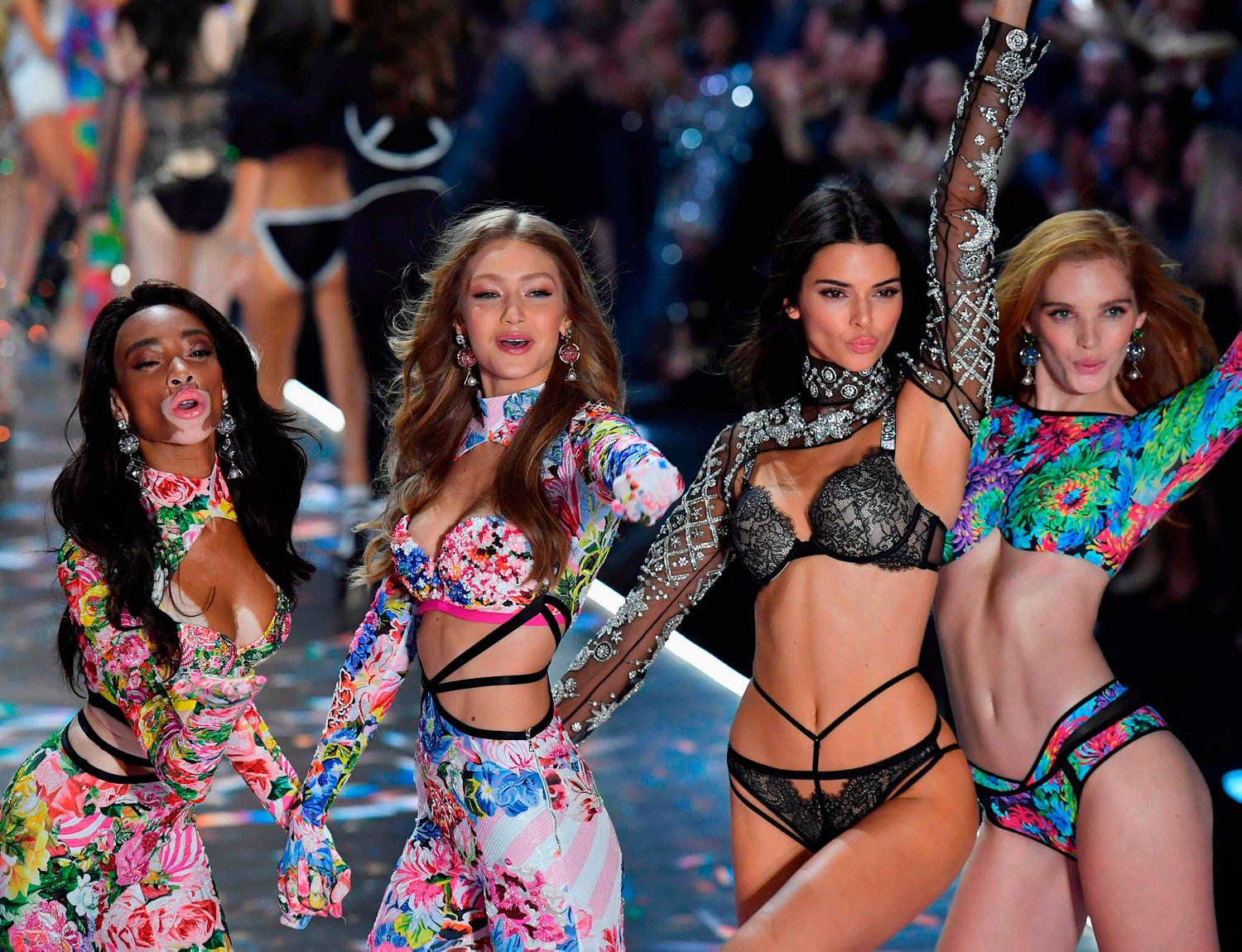 Spark Magazine has received criticism for covering the Victoria's Secret Fashion Show in light of the company's recent controversy. We want to take a moment to address our decision with this feedback in mind. Click here to read Spark's full statement.


The end of the year brings us all many surprises and sentiments… But there's one thing that will be there for us every year — the Victoria's Secret Fashion Show. A night when women all across the globe come together to bask in the glory of the brand's never-before-seen runway collection. What exactly should you expect from this year's extravagant production? We've put together a list of things you might want to know before tuning in to the 2018 Victoria's Secret Fashion Show. Have a look.


I. The musical guest lineup is STACKED.


We're talking about a lineup some have called the best in VS Fashion Show history. You can expect performances from Halsey, Shawn Mendes, The Chainsmokers, Kelsea Ballerini, Rita Ora, Bebe Rexha, The Struts and Leela James. Halsey went to Instagram calling it the best night of her life, so you probably won't want to miss it


II. New year, new location: New York City.


After a couple years abroad, the Victoria's Secret Fashion Show is returning to the city it first started in.. New York City. The 2016 runway show was held in Paris, and then in Shanghai the following year. But, after issues arose involving models and their visas, the brand opted to return to its roots in 2018.


III. Some of our favorites are coming BACK.


Multiple VS veterans are putting their wings on again and returning for this year's show. Behati Prinsloo last walked in the Victoria's Secret Fashion Show in 2015 but has opted to return to the runway in 2018 for her tenth walk. Following in her footsteps is Kendall Jenner and co. Last year, Jenner chose to take a year off instead of walking in the the Shanghai fashion show. But lucky for us, she's back this year to walk in the NYC show, and she brought along her buddies Gigi and Bella Hadid. Gigi and Kendall began their careers as Victoria's Secret Angels in 2015, and Bella joined them the following year. Out of the trio, Bella was the only one to walk in Shanghai for last year's show.


IV. One Victoria's Secret legend is walking for the last time.


Adriana Lima has been a runway favorite for 20 years, but the 37 year old announced earlier this year that this will be her last time wearing her wings on the VS Runway. She broke the news on Instagram just hours before the show's taping, saying "Dear Victoria, Thank you for showing me the world, sharing your secrets, and most importantly not just giving me wings but teaching me to fly. ❤️To the best fans in the 🌎! Love, Adriana 💖" When asked about her plans for the future, she said she's looking forward to working with philanthropies that are focused on supporting women.


V. Elsa Hosk will be wearing this year's Fantasy Bra… and chain.


Valued at $1 million, the most anticipated piece of the night is a little on the cheaper side compared to years prior. It was specially crafted by Atelier Swarovski and is made up of roughly 2,100 diamonds and "responsibly sourced" topaz. If this looks like something you need for yourself, you're in luck. For the first time ever, Victoria's Secret is selling an exclusive $250 version of the Fantasy Bra in select stores and online, and if you're not completely sold on that one, H&M has their own remake of the bra online for $199.


VI. You'll be seeing some fresh faces on the runway this year.


As always, Victoria's Secret is bringing in a top-notch class of rookies for the 2018 fashion show. But don't be surprised if some of these ladies look a little familiar. Among the newbies are America's Next Top Model alums Winnie Harlow and Duckie Thot, both of whom are no strangers to runway shows. Another angel making her VSFS debut is Kelsey Merritt, who is making history as the first Filipino woman to walk in the show. Check out Vogue's list of every angel walking in the 2018 show here.


VII. This year's show is said to be the "most diverse in history."


But what exactly does that mean coming from a brand like Victoria's Secret, infamous for their picture-perfect size-zero runway models? Experts have labelled the 2018 Victoria's Secret Fashion Show as the most diverse in the brand's history. However, it's no "secret" that the brand is under serious fire about some offensive comments made by an exec. When asked if the fashion show would ever include transgender models, Ed Razek responded that it wouldn't simply because "it's a fantasy." After the backlash, Victoria's Secret took to Twitter to apologize, stating, "we absolutely would cast a transgender model in our show. We've had transgender models come to castings ... And like many others, they didn't make it." Aside from this, we don't think the cast of models doesn't look drastically more diverse compared to years past. Now, models such as Robyn Lawley are calling for a boycott of the 2018 show to demand better representation from the brand.


VIII. The show airs TONIGHT.


If you don't want to miss the action, and we know you don't, catch the full production in all its glory tonight on ABC at 9pm CST. No cable? We got you. You can log in using your TV provider at ABC.com or on the ABC app. If these don't work for you, Harper's Bazaar made a helpful list of additional options to ensure you won't miss out on this year's action. •






by: Cassidy Crawford

photography by: David Fisher, Press Association and Victoria's Secret

Cassidy Crawford is a junior Public Relations major at the University of Texas. She first took an interest in Victoria's Secret when she realized it was the only store in the mall that sold bras in her size. She is proud to announce that she has now found other brands that offer her bra size. Thanks, Rihanna!