A Scholar's Sanctuary

July 7, 2022 / Hayle Chen




ROMANTICIZE AT YOUR OWN RISK.


I used to dream of a world in which my parents were university professors. There was something tantalizing about being directly associated with tweed-jacket-wearing, fountain-pen-using, elbow-patch-sporting educators whose witty jokes made in lecture contrasted the stern tone they took when tardy students caused a commotion. I was a bibliophile child, notorious for backdoor deals with the school librarian to work around the strict "check out one book at a time" policy. Naturally, I fantasized about university life and the sophisticated professors associated with it.

In my adolescent mind, higher education was, quite literally, the pinnacle of the human experience. So it's no surprise that on my first day of kindergarten, I rejoiced to learn that this is what life could be like. Sitting in a classroom, dutifully listening to lessons, and completing my assignments amidst the logically scheduled backdrop of lunchtime, recess, and holiday parties. Picture days and field trips, reading time and history lessons — it all seemed exquisite.

Though the memories are hazy, life before school felt like one long, aimless summer. Still too young, I used to impatiently race to the bus stop to collect my older brother and bombard him with questions about his school day. Now, I could experience the wonders of academia myself, and from the outset, I found it delightful. I'd always been ravenous for knowledge, consuming the words on the pages of children's books at warp speed, and now I could be praised for doing so. Each grade level brought diverse experiences and friends, but most importantly, it brought thrilling opportunities for learning. In academia, I found my great loves: reading, writing, and note-taking. I devoured scientific theories, historical facts, and new perspectives as if my very existence depended upon the knowledge I reaped.

Within the walls of a kindergarten classroom, my lifelong sanctuary was born.






Learning enthralled me then, with its grammar lessons and lab experiments, and it still does today. Nothing brings me greater joy than listening to enigmatic lectures on the First Amendment or Shakespearean plays read aloud. When all else fails, there's always another day of class to attend and a fresh concept to master.

It's comforting that I am a student first and an individual second. But this role I embrace is no coincidence: Academia is deeply entrenched in 21st-century culture. The soaring university enrollment rates and viral videos of high school seniors getting accepted into Ivy Leagues say it all. We push the narrative that children must excel when they're young: develop robust study habits, take the most difficult courses in high school, and maintain the highest GPA possible ⁠— all while involving themselves in arduous extracurriculars to be a competitive applicant for universities.

Though social media frames higher education through the alluring aesthetics of Gothic libraries, quaint cafés, and chic notes, the reality of school is often more harrowing. As I've climbed the rungs of academia, I've reveled in the new knowledge and skills it's provided me, but I'm also hyperaware that school doesn't look like a beautifully curated Pinterest board. Save for the few weeks at the start of a semester, I'm caught in a precarious cycle of burnout and perpetually looming panic about an upcoming exam or a difficult assignment. Eternally exhausted, I'm consumed by the feeling that I could always be getting ahead instead of wasting time — I could always be doing something. The romanticized version of academia is bewitching because it does exist if I have the time to contrive it. But, the reality of a typical semester is more disheartening. Draining. Soul-crushing. For every afternoon I coffee-shop hop and daydream about feeling the weight of my future degree between my fingers, there are twice as many sleepless nights that end in hot tears and tight chests from anxiety.

Still, I love school because too often, my mentally debilitating sleep schedule and over-the-top efforts are rewarded. Each year, I navigated adolescence with the goal of academic excellence. I loved learning just as much as I thrived off a perfect score on an AP World History project. I was bewitched, which made the opposite results even more damaging. I was emboldened by my natural thirst for knowledge, but at some point along the way, the praise or high score I received became synonymous with my self-worth.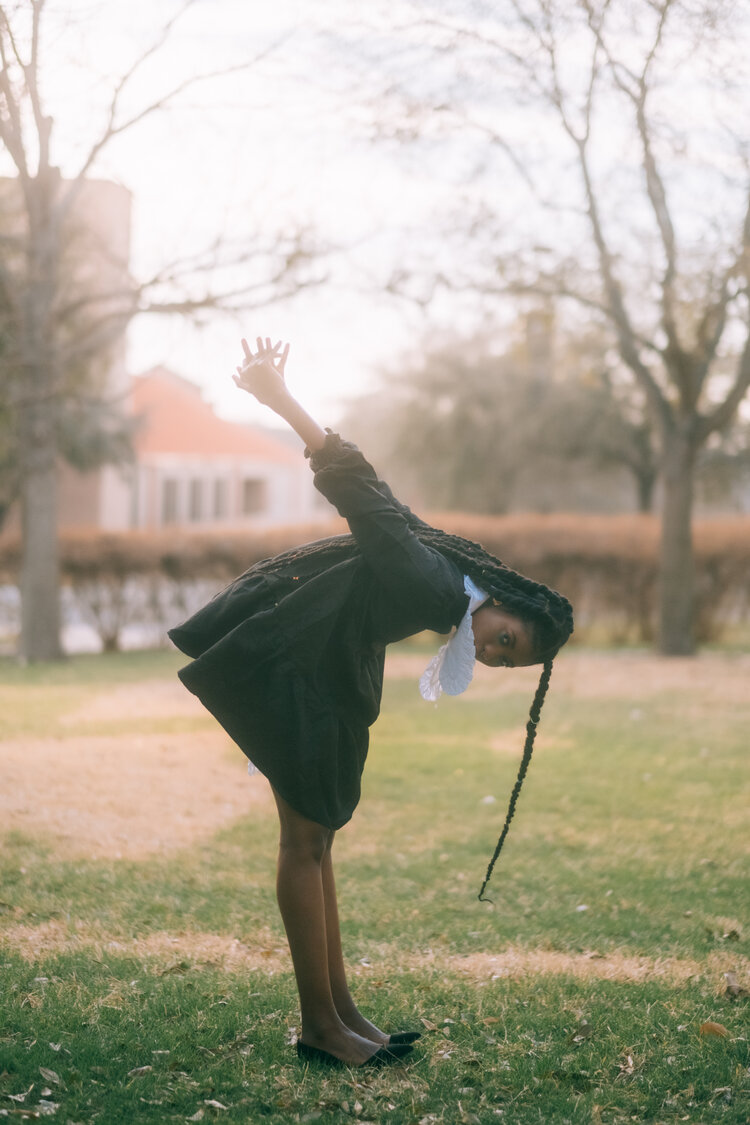 In my sophomore year of high school, I felt genuine self-loathing when I nearly failed a physics midterm. I had spent countless nights poring over handwritten study guides filled with practice problems and illegible equations. The memory of embittered tears streaming down my face on the car ride home that afternoon as I blubbered about the potential detriment to my GPA is seared into my consciousness. Even freshman year of college, with its diverse environment and endless social possibilities, couldn't quell my merciless attachment to my studies. My second year of college has proved to be no different; I preach the need for my peers to stop glorifying our lack of sleep but never heed my own advice.

I've always been a broken record: School above all. Academics before frivolous parties and weekend plans. That's not to say I don't socialize or have friends. But, there's an inevitable loneliness that pervades me when I notice that the majority of my conversations lament school-induced exhaustion or an upcoming exam. I haven't merely associated myself with academia; I've fused my very identity to it. My interests, my passions, my life purpose — they've all existed to propel my acceptance into another academic institution.⁠ Mental health and personal isolation be damned.

There's an intense dichotomy that I've learned to accept. Academia is my savior, but it's also a villain. My sanctuary was born that first day of kindergarten, but it also ushered in an obsession ⁠— a codependency of sorts. Somehow, I've allowed the shiny golden star at the top of my returned assignments to justify my toxicity.

So I think about my graduation day constantly: the sound of my name being called as I walk the stage, the muted pain of standing in high heels for hours on end, the momentarily blinding effect of the camera's flash as my family erupts in applause. Not because I want it to come faster — to free me from the drudgery of papers and exams — rather, because I dread it.

I dread the limbo. The momentary stasis that accompanies not being pushed in the direction of a new school or another lofty academic endeavor. I fear leaving the world I've always known, the one I've integrated into my identity so deeply that I've become one with it.

I know that craving more time in the very institutions that propel my descent into madness is insanity. But finding solace in a classroom is a different type of agony because when the pens and papers and essays and assignments fall away … who am I? My mind screams at me that academia can't always be my savior, but I can't seem to accept it as my villain, either.

Though I fear a world without academia as my anchor, maybe the rainy nights where I can simply light a candle, take a long bath, and crack open a book without thinking about the weeks' worth of assignments will feel a lot sweeter. A languid walk through a bustling city might not make me think about how I'm wasting precious time. Maybe I'll decide to stay out longer on those weeknights and pick up coffee, stop by a cramped bookstore, and inhale the scent of old pages. Maybe I'll still grasp tightly to academia, but it won't be everything.

Maybe.






Last summer, as I cleaned out my childhood bedroom and found stacks of old manila envelopes bursting with grade school report cards and end of the year certificates, I came to a conclusion:

Pain is temporary, but academia is eternal.

Or maybe it's the other way around.■






by: Hayle Chen

layout: Katie Lichter

photographer: Ethan Tran

stylist: Madee Feltner

hmuas: Sarah Tin-U & Kat Tyll

model: Ife Kehinde