Comedy But Make it Fashion

December 2, 2019/ Anai Moreno



They don't solve the mystery, they create it.

"'Scooby Doo in reverse.' They don't solve the mystery, they create it. They are on the side of deceit," explains Julio Torres on his NPR interview. Los Espookys, a bilingual horror comedy, is where I was first introduced to Julio Torres. The humor and style of the show, and of Torres in particular, drew me to pursue him further.

In Los Espookys, an HBO series directed by and starring Fred Armisan, Ana Fabrega and Torres himself, a group of horror obsessed friends set out to provide uniquely designed scares to various clients all the while combating their personal internal struggles. Torres' character, Andres, stands out with his royal blue hair, gothic fashion and dramatic persona.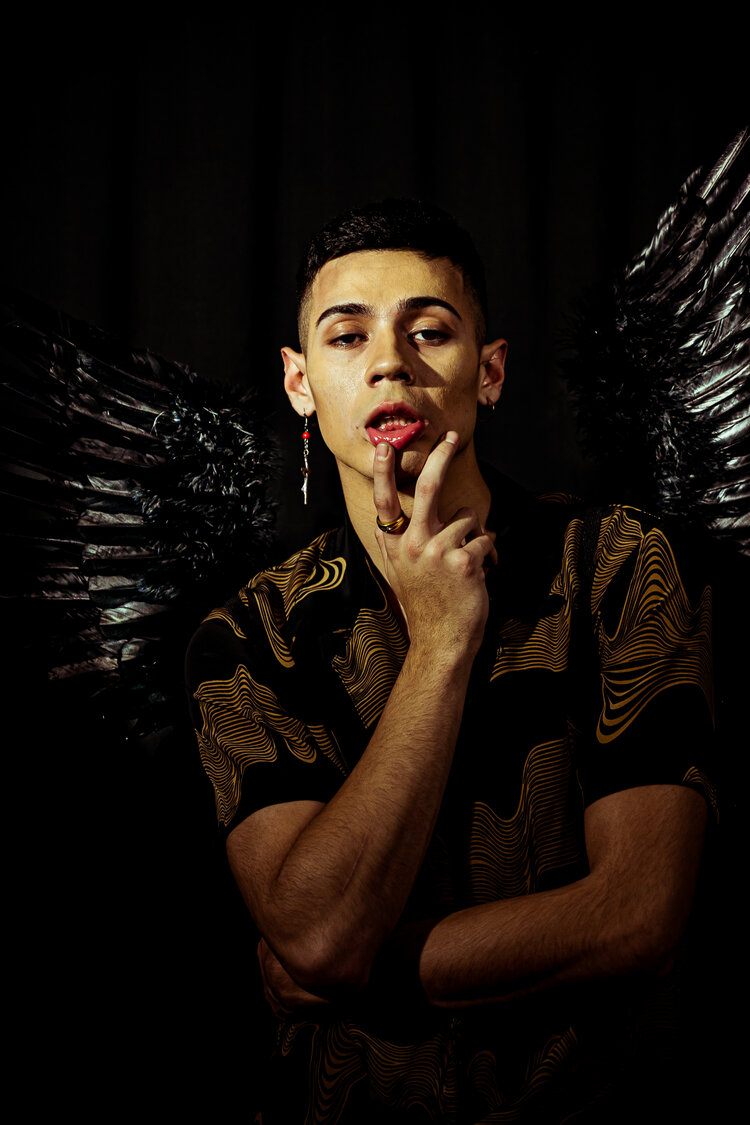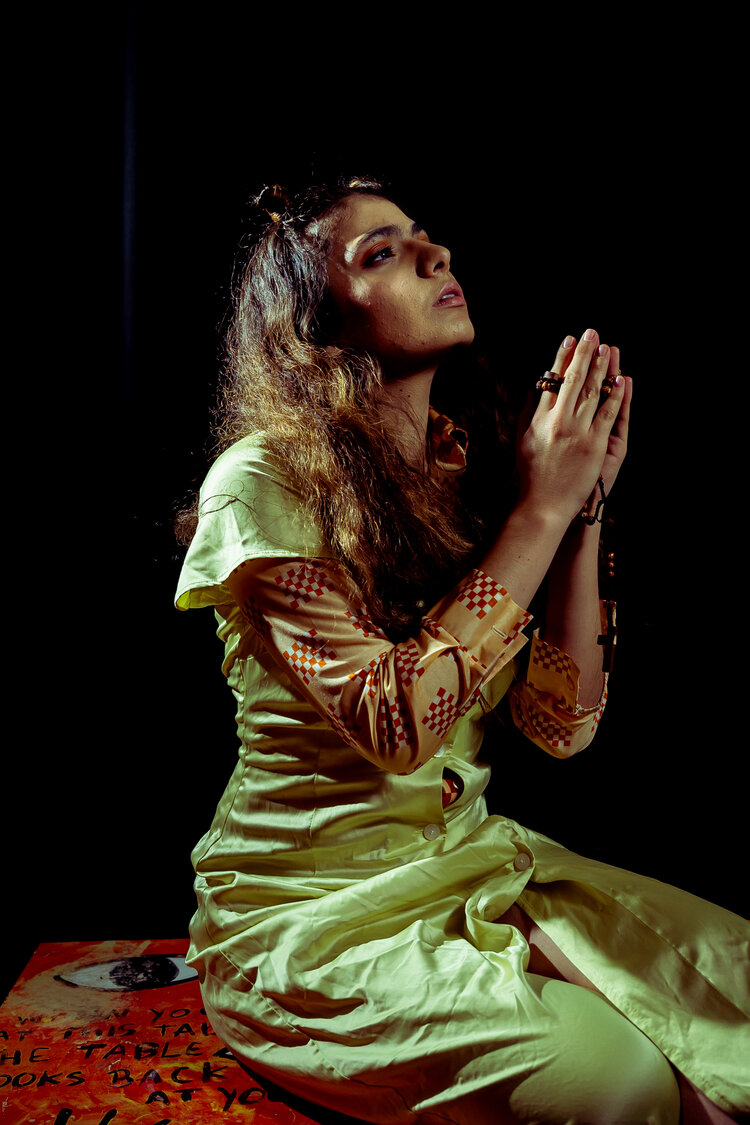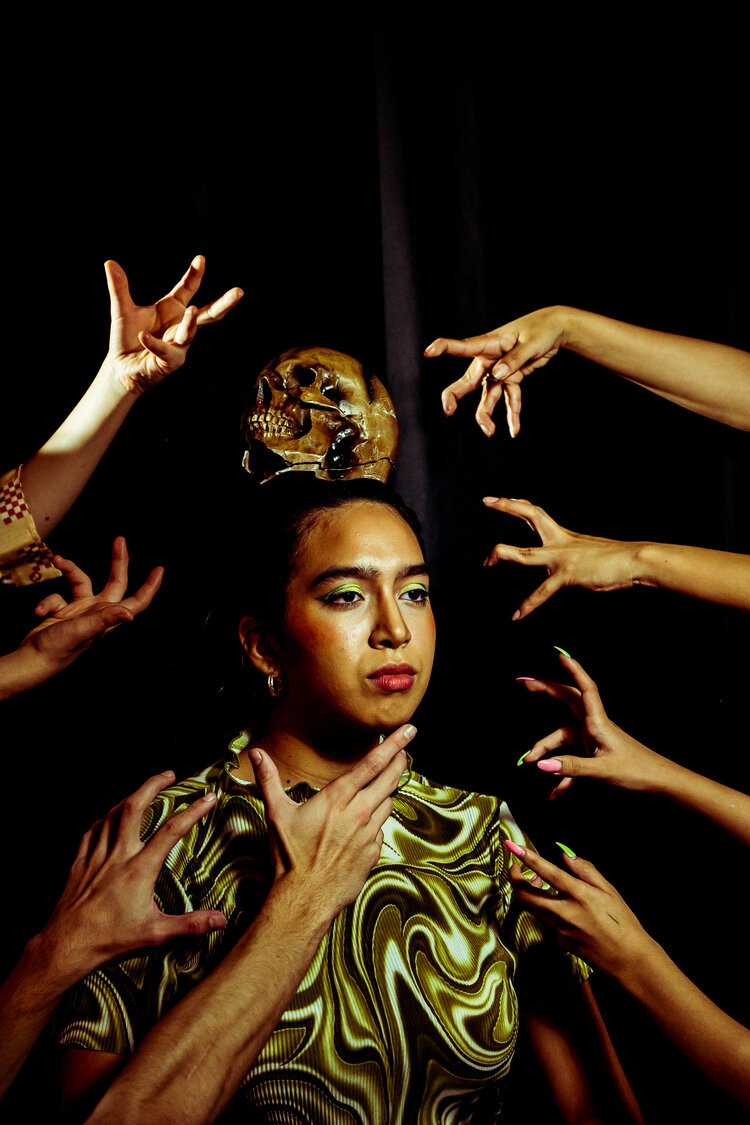 Not too long after starting Los Espookys, I begin seeing trailers for his comedy special on HBO, My Favorite Shapes. Blonde haired, wearing a silver jacket (designed by him) and with glitter specks on his cheeks sitting in front of a lilac background, he introduced parts of him to the audience. He describes these objects with abundant life.

Cactus figurines and swan shadows reveal more about his life than they do about their own. A look at his Brooklyn apartment gives us a better glimpse of just how Torres' love for aesthetic plays into his everyday life. As an SNL writer, his unique humor has well known sketches like "Papyrus" featuring Ryan Gosling. For Torres, humans aren't the only people with stories.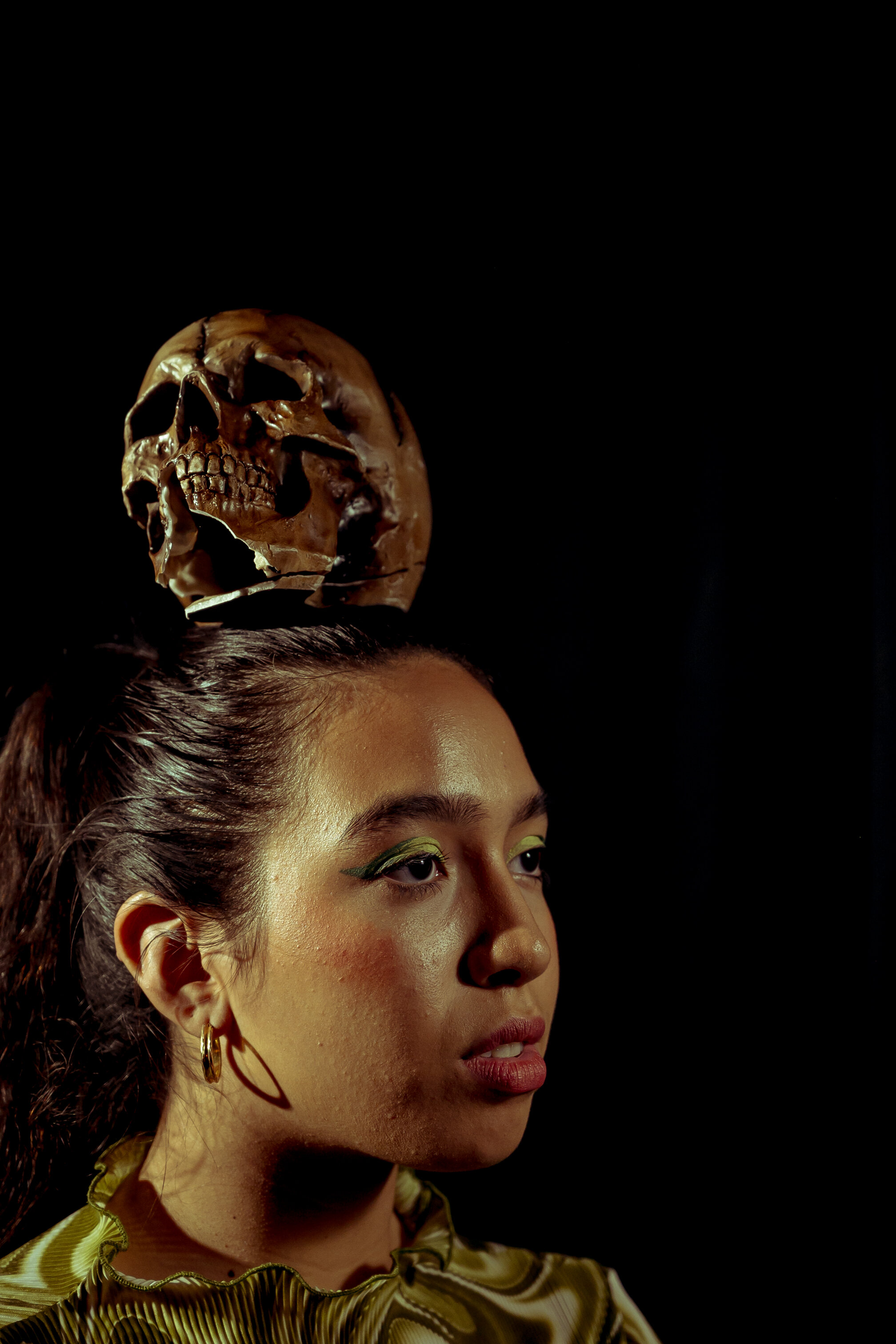 Humans aren't the only people with stories.

Torres' twitter and instagram bio's read "comedian, prince and telepath." A headline for a New York Times story of him reads "Comedian Julio Torres Changes His Hair Color (Again)." It's easy to associate real people with the screen characters you first come to know and love. With Torres, Andres seems like a very real reflection of Torres. Maybe not in the way that Andres is heir to a chocolate empire but in the ways that he sees life vividly. •


by: Anai Moreno

photographer: Kaia Daniels

stylists: Lauren Aguirre

HMUA: Monica Balderas

models: Ingrid Garcia, Alejandro Garcia & Anapaula Guajardo