It's Time to Talk About the Streetwear Scene in Austin

November 16, 2018 / Spark Magazine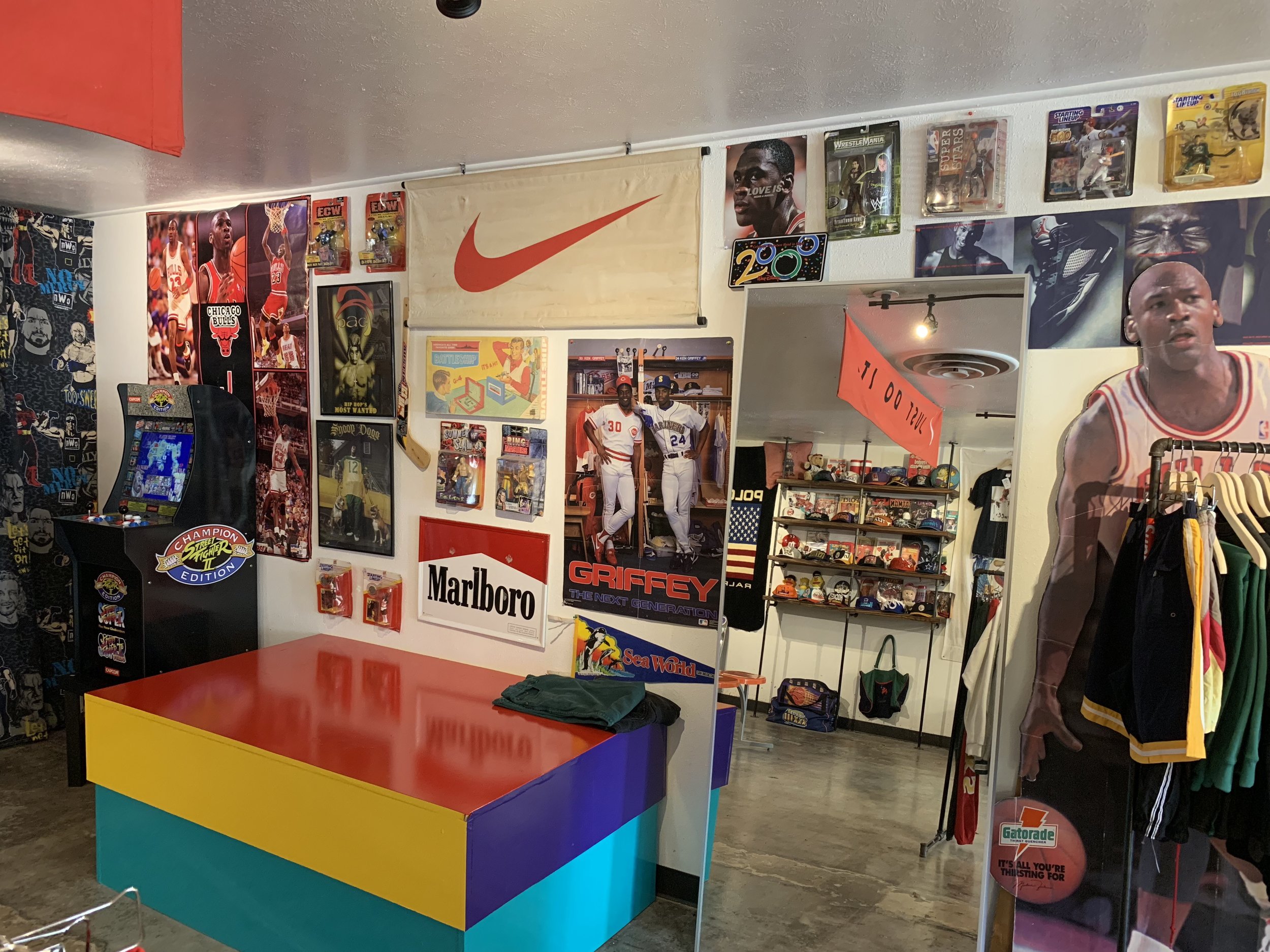 Austin's hybridization of different cultures has always been its claim to fame, specifically because of the fusion of 1970's progressive country music that transcended generational and cultural boundaries. Austin has since established its place as the eccentric "Live Music Capital" of the US, driven by its diverse and distinct local culture. As one of the fastest growing cities in the United States, Austin is continually evolving with its changing demographics. When the music of America shifts, Austin, as the live music capital, caters to it. The popularization of hip-hop/ rap music in the US has developed a specific culture and fashion called "streetwear," one which has become increasingly more common in Austin. Spark Magazine talked to Taylor Daine from Flavors Creative Group and Brian Escobar and Daniel Penaloza from Stax Austin to learn more about streetwear scene of Austin and how the city's eccentric vibe affects streetwear style.

Flavors Creative Group is an Austin based Streetwear brand started two years ago, emerging on the scene originally as a blog turned fashion line with seasonal lineups.

Spark Magazine: Tell us a little about Flavors. How did it begin? What's the mission of your brand?

Taylor Daine: Flavors is all about exposing local artists; I originally started as an artist, I've been an artist my whole life. I've always been very into fashion too, so Flavors was all about drawing together the two things, about exposing the different mediums and flavors of life into wearable art.

SM: What audience does Flavors try to target?

TD: I put forward what I see myself and my friends wearing. We try to make streetwear accessible by creating limited edition collections that are quality without having to pay an arm and a leg for it.

SM: How does the Austin culture influence your brand?

TD: There's some discouragement towards the streetwear scene in Austin so we attempt to bridge the gap and shed light on the changing fashion scene.

SM: How local and involved is your operation?

TD: We collaborate with a lot of local artists such as A. E Mabry and The Teeta and use local models and venues. We work directly with a lot of prominent companies such as Austin Scratchouse and Austin Tattoo Co and we're also currently raising money for Austin Clubhouse by donating 10% of our funds to their efforts in mental illness rehabilitation.

Spark Magazine: What's Stax all about? Where did you get the idea for Stax? (Stax is a vintage re-sell shop located right across from UT started by Brian and Dave.)

Brian Escobar: Dave and I both worked at Nice Kicks so we were already into the reselling aspect as well as thrifting. It was something cool we did as a hobby so we decided to turn it into something for the long term. We're focused on buying and selling vintage 90s streetwear, but we also carry big brands like Palace, Bape, Supreme, stuff like that.

SM: How did Stax start?

BE: We started off selling out of my apartment and then we moved into a little house on 53rd street. It did pretty well so we decided to take a chance and open up our location here on West MLK right across from UT.

SM: How would you describe the style of apparel you sell at Stax? What's the heritage behind your personal style?

BE: More or less, it's the kind stuff we're into. And it's really cool to see that other people are into it too. Its an environment you can feel comfortable in and feel sentimental towards, sort of a blast from the past. We have people come in here all the time saying oh I used to have this back in the 90s when I was like 13. It's all about giving access to clothes young people can afford while putting our own little flavor or spice to it. SM: How do you feel about the popularization of streetwear through hip-hop and rap culture?

BE: I like it a lot. Not only is it good for our business, but this fashion industry gives people a chance to express themselves and be comfortable in their style. It's a be yourself, do what you want kind of style.

SM: How has being based in Austin affected Stax?

Daniel Penaloza: Our old location was actually by the high school we went to, so we sold a lot to the kids that went there. We were really involved with the high school and we even did a fashion show for the high school with clothes from our store. Being from Austin, there isn't any streetwear stuff going on so we have pop-ups to showcase streetwear and how to wear it to expose the industry.

These two stores have been breaking through the typical Austin hipster industry with locally based and supported brands. By staying true to their personal styles while also fostering the creativity and support of our community, they have begun to establish the demand for streetwear across our city.






By: Samantha Walker

Photography by: Flavors Creative Group, Stax Austin

Samantha Walker is a second-year student at the University of Texas in Austin majoring in Plan II as well as International Relations and Global Studies. She loves traveling and learning about other cultures, which has led her to study abroad in Europe and Asia. Samantha loves writing and even ventured across the world to intern for a magazine in China. Fashion, art, and culture are some of her favorite topics to learn and write about, specifically in how these fields vary in different regions of the world.