March 7, 2020 / Divina Ceniceros Dominguez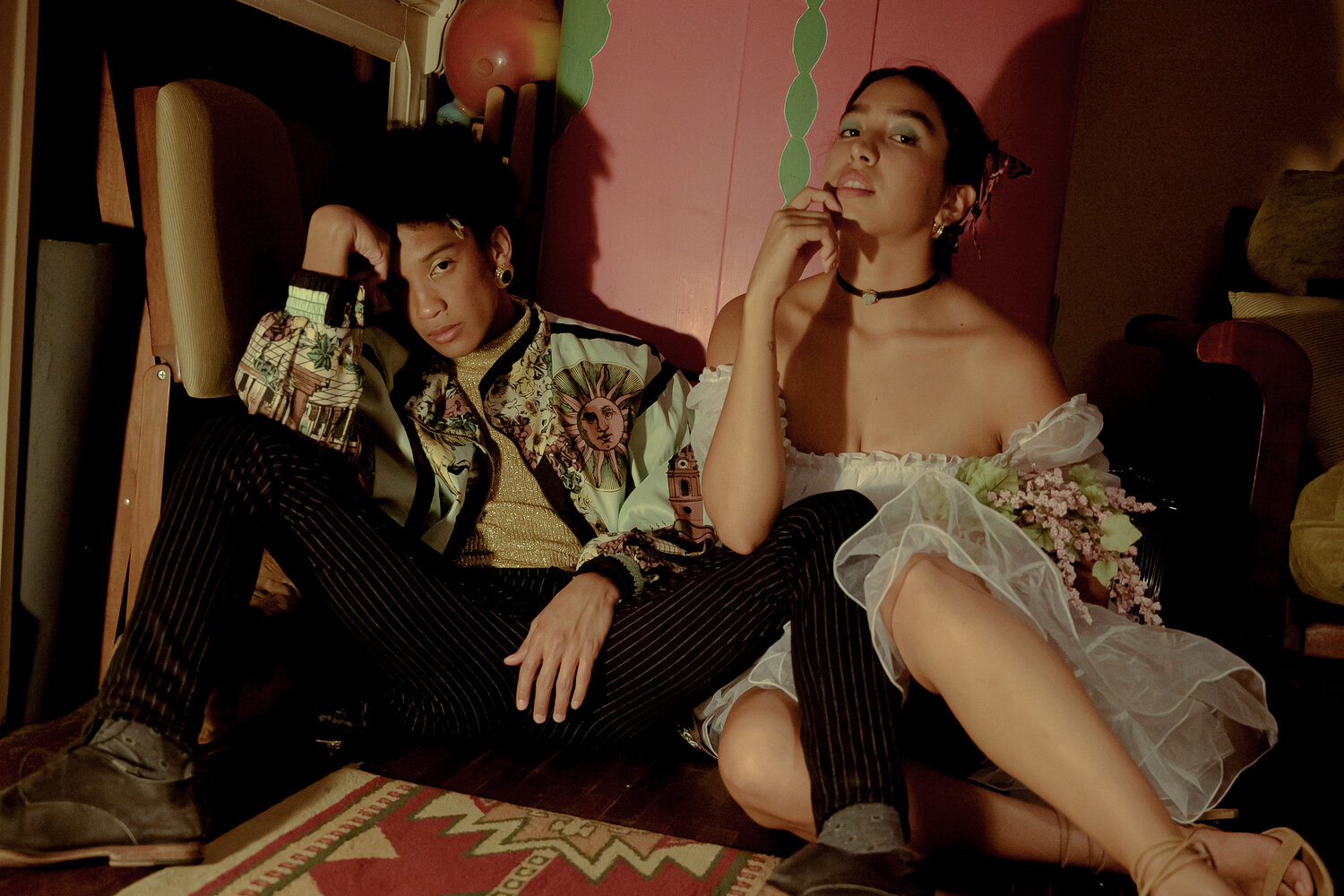 Every time I have a headache, or experience even the slightest inconvenience, my grandmother will say the same thing, "bárrete con un huevo."

This roughly translates to getting an egg cleanse. I'm not entirely sure why we do this, or even where this comes from, but the process is simple: Take an egg (make sure it's room temperature), then run it through your or someone else's body to get any evil energy out — to cleanse. I'm not particularly religious, but my grandmother would insist on making cross-like shapes while almost inaudibly muttering strings of Ave Maria's to "get the evil out." Finally, my favorite part, fill a glass cup with water and crack the egg open. Like magic, you'll find patterns and shapes in the egg white and yolk that wouldn't be found had you normally cracked open the egg. Depending on the formation, you can tell if someone is compromising your energy due to gossip or envy, if you have a physical or emotional illness or even if someone's performing black magic or brujería on you.

There are different variations to this practice, but it is a custom that you won't find anywhere else but in Latin America. Our indigenous mythology and history of colonization breathe a unique experience of superstition and religious motifs into our lungs from the day we are born. It is these experiences and traditions that gave birth to magic realism — the literary genre that housed legendary classics like Gabriel Garcia Marquez' "One Hundred Years of Solitude" and Toni Morrison's "Beloved."



REALISM DEPARTED
FROM ROMANTICISM AND
THE ROMANTIC ERA BY ITS
INTERPRETATION OF CONCEPTS
AND SUBJECT MATTER WITH
NO ADDED BELLS AND WHISTLES —
THE BLACK COFFEE OF LITERATURE.

These writers imagined worlds where you can reset time to walk inside a dream. A world where rainstorms last four years, eleven months and two days.

Magic realism fuses several concepts together: realism, surrealism and indigenous Latin American mythologies.

Realism departed from romanticism and the Romantic era by its interpretation of concepts and subject matter with no added bells and whistles — the black coffee of literature. With no more room to hide, creative mediums are backed into a corner to produce art distilled to its simplest molecular structure, letting the art speak for itself. This is why most magic realism writers depict subjects and experiences unique to working-class, lower-income people. Centuries of colonization and exploitation of our raw resources for the capitalist profit lends itself to corruption, economic disparities and rigid structures of power play significant roles in our daily lives.





Surrealism, on the other hand, is more like absinthe. Spurred from French ideas of the unconscious mind, surrealism welcomes dream-states and juxtapositions of the unnerving, illogical and improbable. Nevertheless, surreal elements in magic realism are never gimmicky or without intention. At its core, the genre blends realism with the surreal by presenting the fantastic and supernatural with a mundane, commonplace tone — as if it were just a regular Tuesday.

The last and perhaps most important component of magic realism is our lore. During the 60s and 70s, Latin America was undergoing political and socioeconomic strife from the Cold War and capitalist exploitation. From this period of uncertainty, Latin American writers developed a desire to write about their experiences and histories. In "One Hundred Years of Solitude," Marquez writes about the effects of a banana company on their town of Macondo, exploiting their workers and the earth. Novelist Carlos Fuentes personifies the Mayan Rain deity in "Chac Mool." Their combined efforts to remain true to their native history and denounce imperialist attacks on their homeland influenced the development of what was called the Boom Period of Latin American literature.

Growing up Mexican, it's easy to see how magic realism originated in Latin America. My great-grandmother passed away a decade ago, but I still feel her presence with me every time I read Gabriel Garcia Marquez, Isabel Allende or Laura Esquivel. The way these writers so effortlessly bewitch their storytelling is so nostalgic, as if she were the one reading it back to me.

When she was still alive, I remember not wanting to share my snacks with my brother. My great-grandmother, who was embroidering a pillow, paused to glance at me from the corner of her eye and ever so menacingly reminded me that children who don't share their food choke on shit, "los que no comparten, se les atora mierda en la garganta." Her ability to nonchalantly insert ominous lore into everyday life was the very essence of magic realism.

Despite my great-grandmother being gone, my family still talks about her as if she were still here with us. Lights go out? 'Buelita Maria is here. Say something especially inappropriate? Best believe Maria heard that.

Every culture has its own interpretation of and connection to the spirit world, but our culture understands that no one truly dies until they are forgotten. The supernatural and magical are both so embedded in our culture it feels second-nature. After living in America for almost 15 years, reading magic realism novels in a way feels like coming back home. It's not just about the stories we share, but the way we share them.





MY GREAT-GRANDMOTHER, WHO WAS EMBROIDERING A PILLOW, PAUSED TO GLANCE AT ME FROM THE CORNER OF HER EYE AND EVER SO MENACINGLY REMINDED ME THAT CHILDREN WHO DON'T SHARE THEIR FOOD CHOKE ON SHIT


We might not remember the minute details of every conversation with our mothers, but we remember the love with which they brewed us chamomile tea with honey when we were sick. Like magic, it was as if the tenderness of their actions produced an elixir so powerful it could conquer any ailment.

We might not remember every word exchanged during breakups, but we remember cursing and hexing after midnight with our closest confidants. Hearts were wounded, drinks were pouring, but the umbra of the winter is the daybreak of the spring.

Lovers, family, friends — people come and go. Sometimes for a season, other times eternally. Although we wish we could, we can't hold onto them forever the way we can our memories, traditions and stories that transcend generations. ■






By: Divina Ceniceros Dominguez Layout: Rebecca Wong Photographer: Kaia Daniel Stylist: Ella Hernandez HMUA: Ira Gulati & Monica Balderas Models: Ingrid Garcia & Jade Fabello

View the full spread as it appeared in Issue No. 13

here

.