Malik Julien Wants You to Live Your Truth

July 7, 2021 / Ty Marsh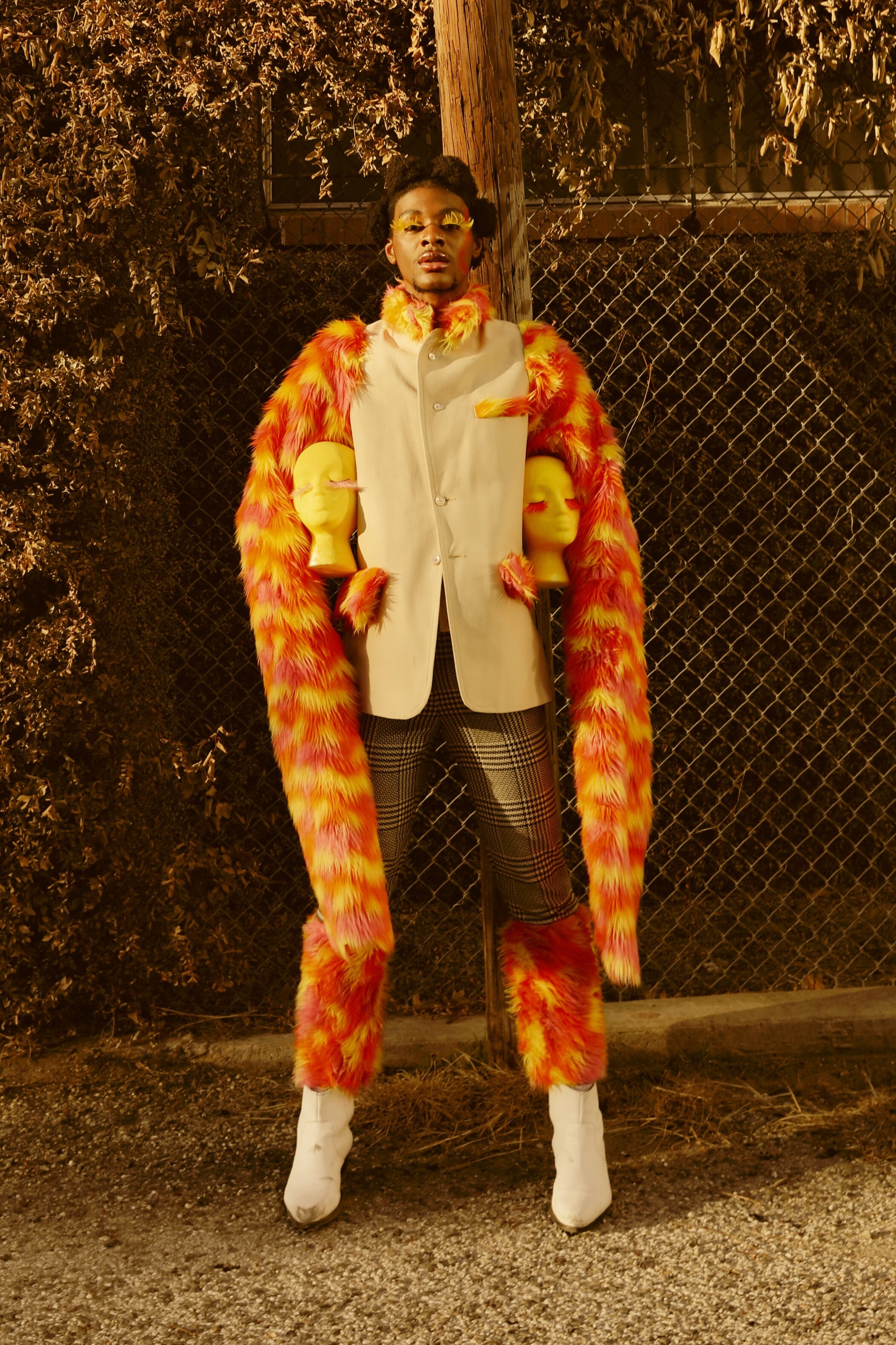 Are you gagging? Meet Malik Julien, UT student and director of the independent documentary And They Were Loved, as he explores the importance of embracing the intersections of identity in both life and art.



When you meet Malik Julien, you can't help but be yourself. Maybe it's something he knows how to bring out of people, or maybe it's because being genuine is what he's all about. After all, in the two years filming and producing his directorial debut And They Were Loved, the 20-year-old University of Texas student has dedicated himself to capturing on camera what it means to live one's truth.

The independent film, set to be submitted to the Austin Film Festival later this year, follows the journeys of three queer Black and Latinx people — Jacundo, Marcus, and Zion — as they navigate spaces of acceptance and their own identities within the American South. In exploring topics like ballroom culture, HIV destigmatization, and chosen family, the project is an unapologetic look into the lives lived by those in the modern queer South. By and for queer people, it is a film made with the care necessary to tell the often-underrepresented stories it follows — and that was the goal.

Sitting down with Julien, you can tell And They Were Loved means much more to him than just a directorial debut. His bedroom bursts with Black, queer relics. Trophies from the 10's of ballroom competitions past rest on the ground. He notes that his win count is higher than the accolades he keeps, but he sometimes gives the symbolic prizes to competitors that he, in his own words, "really ate up bad on the stage."

Fittingly, on his record player rests a 12" of Madonna's 1990 single "Vogue," which was famously inspired by his ballroom category of choice. Next to that sits a beaded cross with the letters "WWJD" printed down the center — a reflection of his Instagram bio, which plainly states, "God is my everything." The walls are home to a myriad of movies and Black Lives Matter posters, the largest being 1992's Candyman positioned at the head of his bed and 2016's Moonlight set adjacent. He's invested in creating the documentary because it's a look into his own world.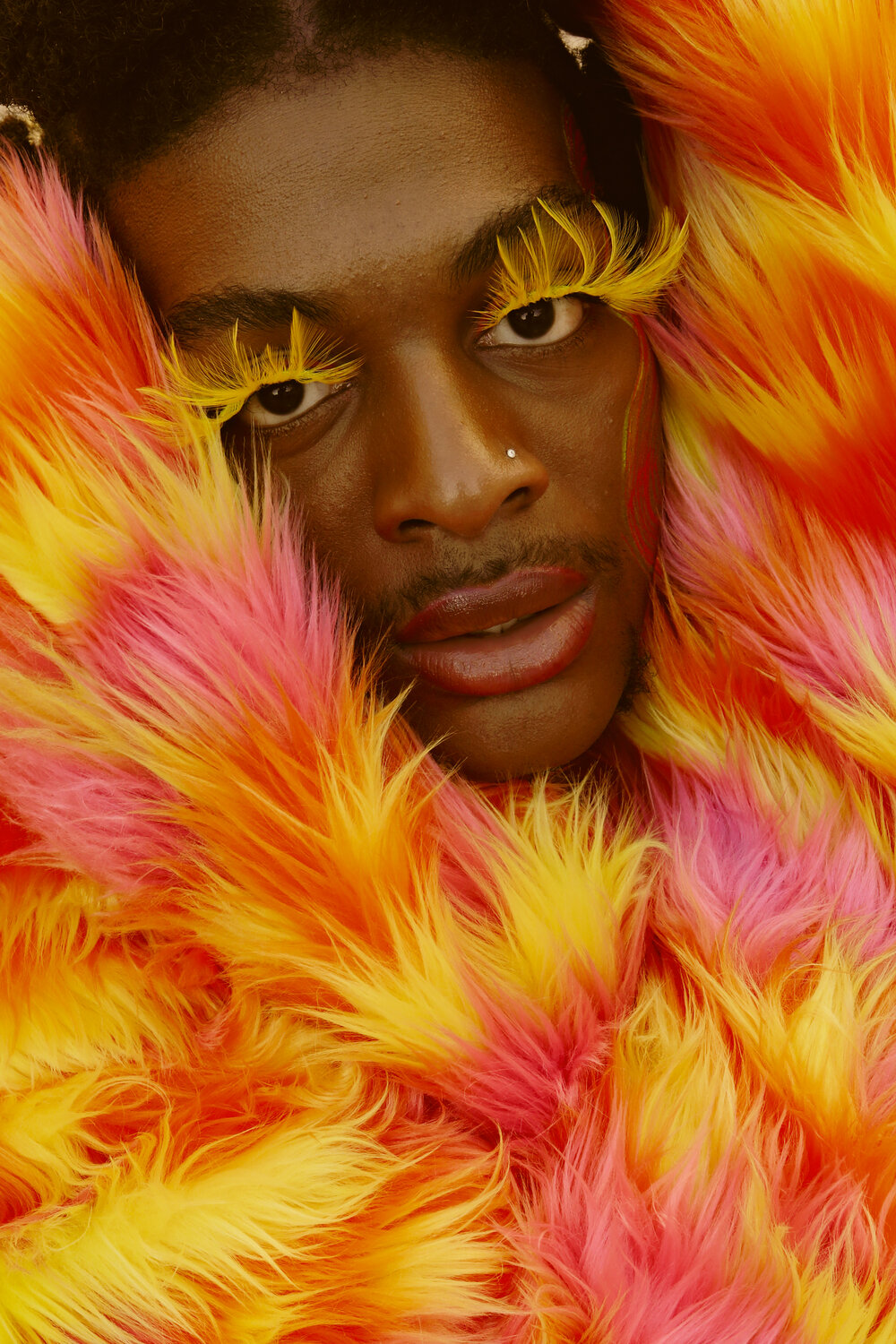 To start, what inspired you to create And They Were Loved?


Seeing the effects of young LGBTQIA+ people not having a space where they could really be themselves. They're often left alone with the trauma of rejection and suppression, without an outlet to be free and express themselves. I didn't have that either growing up. Coming to college and meeting different queer people, I realized that was a kind of universal thing, and it was pretty heartbreaking to see. We need community, we need family, and we need sanctuary. Noticing all of that, I first wanted to see a film that really focused on young queer people being free and living past a homophobic society. So I started watching Pose, a docuseries called My House, and the documentary Kiki. Those were all about Black, brown, queer people in New York who were able to create a culture that was powerful, that was liberating. And I was thinking, "Well, what about us down here in the South?" Because, you know, an experience in the South is different. I felt I personally needed to see a film that accented how important it is to have a sanctuary like that here in the South.



With this being your first time directing, how would you describe the experience?



Nothing short of amazing. Doing this film was a crash course into film school. Yes, you can take film classes, but the real lessons and experiences that help you come from working on a set. Going forth with what you have in mind and having people support that [vision] makes you feel unstoppable. I couldn't do any of this without the support of the cast, the crew members, my best friend, and my gay father, Tarik Daniels. They made so many of my dreams come true in And They Were Loved.
It's a very revealing process and experience. When you come to UT, especially as a film student, you are exposed to people in classes who have been working on sets for years already. I didn't have any of that coming in. It's hard to figure out where to go and how to start. That's why I'm so proud that this is my debut because I just went for it. Everything around me was telling me that I didn't have the skills or the knowledge to do this, but I believed in myself. When you believe, you'll be exposed to what you're capable of. As humans, we're capable of so much, especially if we have God on our side.



Speaking of God, how has your Christianity shaped you?



That's a really big question because I grew up in church and my grandfather is a minister. As much as I love the people of that church and my grandfather, when it comes to a lot of the common issues that we know about the Black church, baby, they were there. And, of course, that plays into the way I identified and saw myself in a queer sense.

It was never my choice to go to church at first, but when I reached around the age of 13, I actually started to listen to the sermons, and I realized that I was being spiritually fed. That was the actual start of my developing a personal relationship with God. It's a very big part of my life now, having my own intimate relationship with God. That's the basis of my faith, getting to know God for me and not necessarily by the people of the church. In everything that I do, even though I know that I will face pushback from people who identify as Christian because of the subject matters at hand, I want to glorify God. I have prayed all over this film and I know that it wasn't for Him, I would not be where I am right now. That plays such a huge role in the way I live my life, as well as how I behave as a director and was able to connect to my subjects. You can believe what you believe about "homosexuality," but what about these people and their souls? Their livelihood? Their lives? I think there needs to be a reevaluation of that for many people.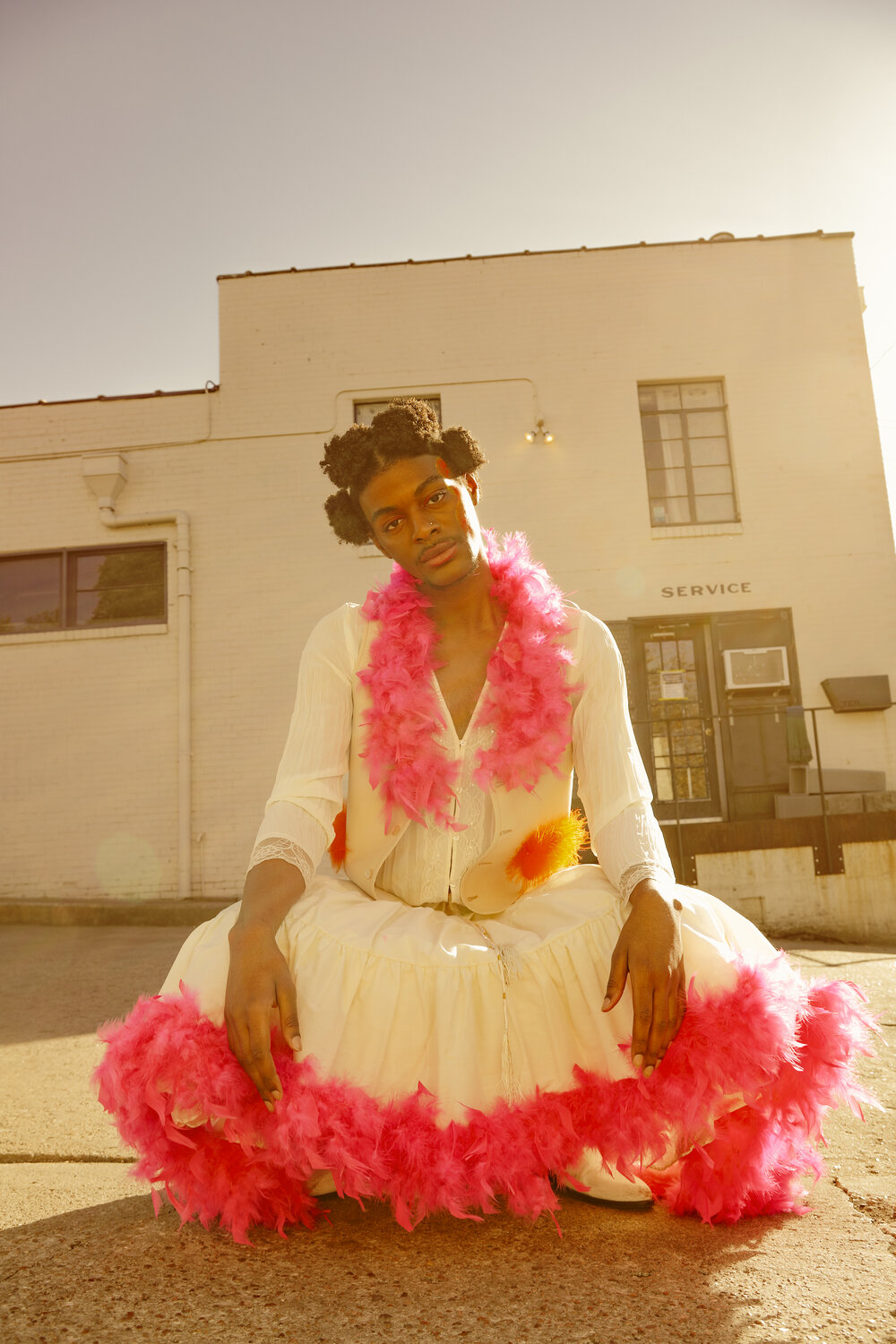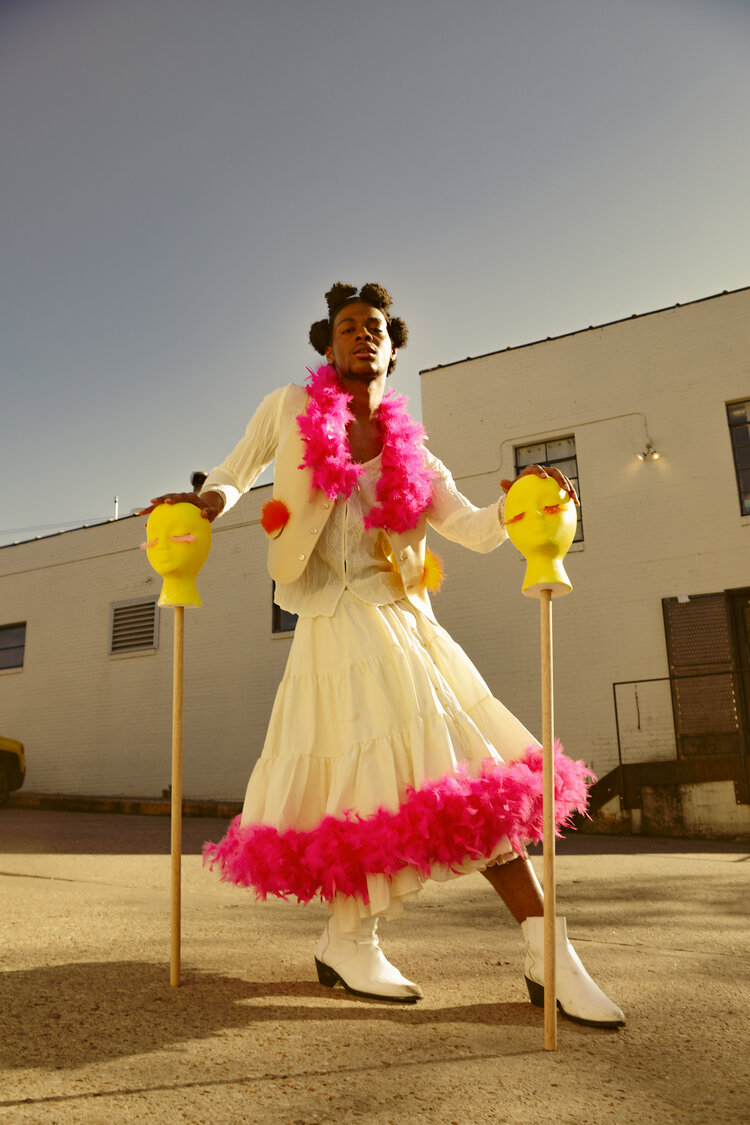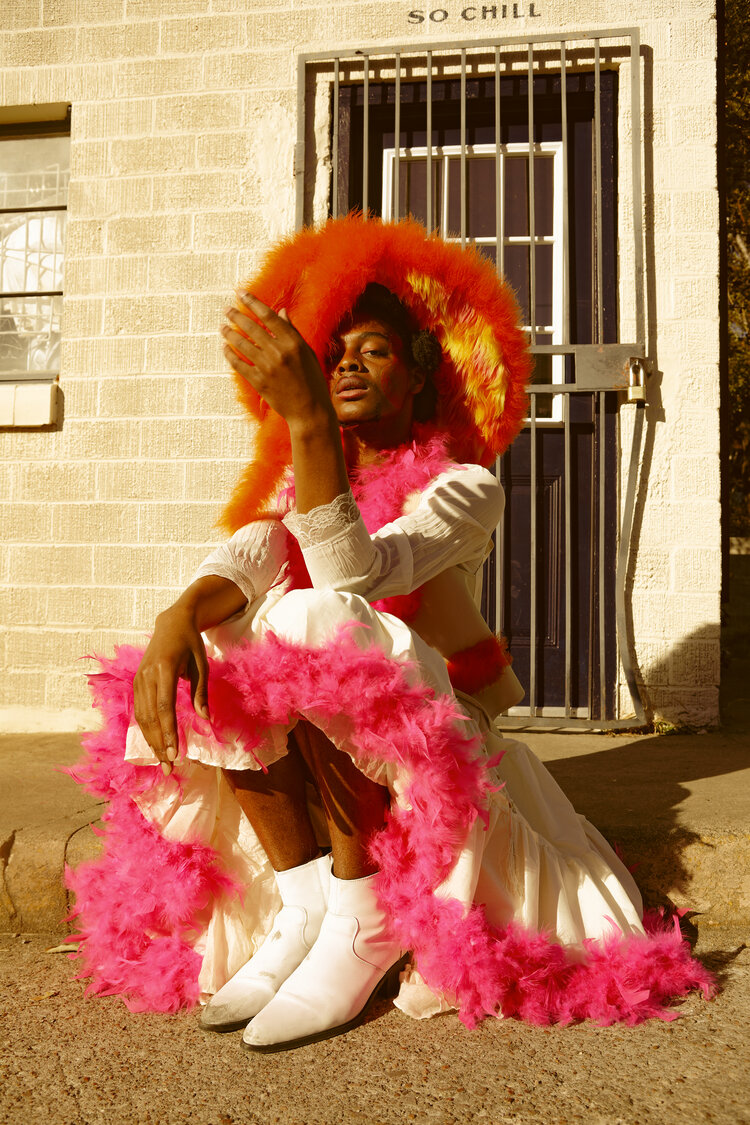 Shifting back to the film, one of the major parts of And They Were Loved, and your life, is the ballroom scene. What about it draws you in?


Definitely seeing people that look like me. These people are gathering for a night full of energy and celebration of self. They're creating a culture that is for them outside of a heteronormative society that oppresses them. I don't even know how to explain how it feels. And for that phenomenon to begin during the '80s amidst the AIDS crisis, amongst people who were Black, people who were trans, and to be able to celebrate and create family — that's what really drew me into ballroom.


The flashy parts like voguing are what got me interested, but what truly drew me in was how intricate the chosen family was. The idea of taking in queer people who were rejected because of homophobia, because of transphobia, because they were different, and coming together to show off talent and support each other was everything. It is everything. I feel like everybody has a place in ballroom, whatever they do. There's a biblical scripture that says, "Your gift will make room for you." For ballroom, your talent will make room for you.



Who in filmmaking inspired you while making And They Were Loved?


There's a film called Hale County This Morning, This Evening. After watching an interview the director, RaMell Ross, did with Trevor Noah, he inspired me to make sure that I'm telling stories from the Black perspective and portraying Blackness as default rather than as a spectacle. Who we are, how we speak, and how we exist should be the default. There shouldn't be a sense of looking in when Blackness is captured on film. I think that's where movies like Paris is Burning, as beloved as that film is, fell short. It was very exploitative and othering to those people. Hearing Ross explain that and seeing him make sure that is the case within his own films truly set me forward in how I view filmmaking. Like, Blackness is default, it will present. Doing that calls for a new form of storytelling that hasn't been seen before. Also Barry Jenkins, the director of Moonlight. I love that man.



One of the topics explored in And They Were Loved is identity. How have your identities helped shape you and your filmmaking?


To be quite honest, while making this film, as these subjects were exploring all of these things regarding identity, I was doing the same thing behind the camera, so I wanted to centralize that. Centralize Blackness, centralize queerness. It took me a while to get there, to decolonize my mind from the dominant white, cisgender, heterosexual characters and voices in the industry. Finding my identity as somebody who is Black and queer meant that I needed to detox so much of what I was conditioned to believe. It's my responsibility to not reinforce those stereotypes and racist ideals. It requires me to be very careful, but it's fun because you're making sure that your community can watch a film that introduces something new and genuine. ■






by: Ty Marsh

layout: Jennifer Jiminez

photographer: Alyssa Olvera

stylist: David Garcia

hmua: Mariam Ali