Melanie Grant Skincare: Is It Worth the Cost?

March 22, 2019 / Spark Magazine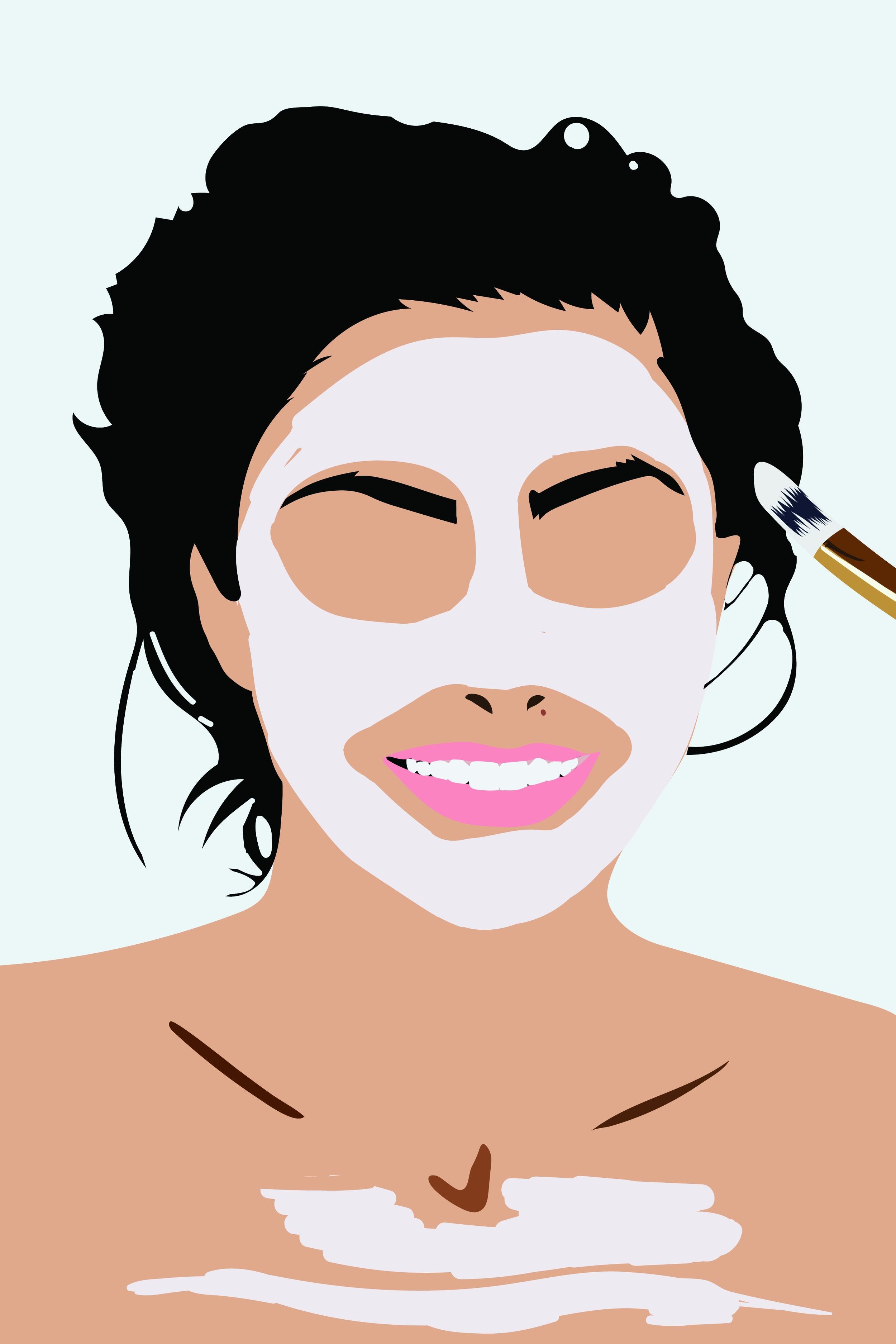 Phoebe Tonkin is the fairy princess that humanity doesn't deserve. She is politically active, supports the environment and embraces her natural beauty. When I saw how much she raved about the facials at Melanie Grant on Instagram, I was intrigued to learn more about the facialist responsible for Tonkin's skin.Melanie Grant is a facialist based in Australia. She has permanent offices in Sydney and Melbourne, has clients in Paris and is opening her first US office in Los Angeles this February. Her clientele includes names like Victoria Beckham, Georgia Fowler, Phoebe Tonkin and other Australian-based models. Never in my wildest dreams did I think I'd get to visit her skin clinic, but during my trip to Sydney this past January, I booked an appointment at Melanie Grant for a Bespoke Facial.

I arrived in the skin clinic 20 minutes before my appointment. I was asked to fill out a skin questionnaire and was offered water— sparkling or still. I received a glass bottle of San Pellegrino with a biodegradable straw and sat on a cushioned bench surrounded by white walls covered in portraits of models with glass windows that looked out into the quiet street. Within a few minutes, a facialist appeared out of the back room with her latest client, an Australian woman who promptly booked her next facial four weeks in advance. Once she left, I was taken into the back room. The room was the size of a doctor's office with mirrors all along the back wall, a bed and TV that was playing a movie with Coco Chanel. I was asked to change into a white towel and headband. I laid on the bed and my facialist asked me what my concerns were. Since I had been traveling a lot and spending more time in the sun than usual, my skin felt congested and dry. She also asked if I wanted her to explain what she was doing or if I preferred to relax. I wanted to know everything she was doing. Unfortunately, the information given was fairly vague— just general outlines of each step in the facial rather than ingredients. She told me that I was going to receive a hydrating facial because my skin was so dry from all the time spent at the beach. She emphasized the importance of hydrating skin before treating it.

She cleansed my face with an oil-based cleanser, a mixture Melanie had concocted herself. After my face was cleansed, I was asked to stand in front of the door for a picture to track my progress throughout my appointments, even though they knew I'd be going back to Texas. It was standard procedure.We continued the facial. Apparently, my dry, sun-damaged skin was in desperate need of exfoliation, so we started with microdermabrasion. Then she painted my face with a strawberry enzyme mask and covered it with a hydrating sheet mask. After that, I was given a second hydrating mask which was pressed into my skin using ultrasound technology. After, she brought over a huge LED machine to hover over my face and put cotton pads and protective glasses over my eyes. She warned me it would be bright, but I did not expect it to burn my corneas (no actual burns but boy did it sting.) She massaged my hands and cleaned up while I sat under the red LED lights meant to reduce inflammation and stimulate the production of collagen and elastin.

My facial lasted about an hour and fifteen minutes, and when it ended, my first thought was…that was it? My face didn't feel much different than after an at-home facial. My crazy travel-stressed, sun-damaged skin was still crazy-stressed and sun-damaged immediately after the appointment. This persisted for days. Aside from the microdermabrasion, ultrasound and LED light therapy, the routine was similar to my own daily at-home routine. Personally, I wish I was told more about what kinds of cleansers and masks were used or been given more information throughout the treatment.The big question: Was it worth $390 AUD? I didn't think so, but that's also because I could only afford to go one time. I don't make enough money to spend that amount regularly, especially since the expenses don't end there.

After the facial, my facialist recommended a series of 10 light therapy treatments, once a week for $150 AUD a session, and regular facials every 4-6 weeks.I agree that skin care requires consistency. I think regular facials are good for maintenance especially when you have specific skin concerns in mind. However, I don't think monthly facials can replace a carefully curated daily skin care routine or a prescription from a dermatologist (of which I have both).Melanie Grant prescribed me my very own skin care regimen after my appointment, all the products she sells on her website skincaredit.com. My prescribed Melanie Grant skin care regimen is as follows:

MORNING
Cleanse: Cosmedix Purity Solution $60.00
Serum: Cosmedix Affirm $119.00
Eye treatment: Cosmedix Opti Crystal Eye Serum $152.00
Hydrate and protect: Dr Babor SPF 50+ $82.00
EVENING
Cleanse: Cosmedix Purity Solution $60.00, Cosmedix Purity Clean $72.00
Serum: Cosmedix Serum 16 $136.00
Eye treatment: Cosmedix Opti Crystal Eye Serum $152.00
Nourish and Hydrate: Biologique Recherche P50W 2-3 times per week $91.00, Biologique Recherche Masque PIGM 400 once per week (price not listed)

Total: $712 AUD or $504 USD

Melanie Grant's big takeaways of their skincare routine include an oil cleanser, a water-based cleanser, an eye treatment, an antioxidant serum in the morning, a retinol at night, a moisturizer at night, an SPF during the day and an exfoliator or mask 1-2 times per week. My current skin care regimen is as follows:


Cleanse: Klavuu Pure Pearlsation Divine Pearl Cleansing Oil $35.00 (discounted in a bundle), Aveeno brightening cleanser $6.25, Prescription sulfur cleanser (covered by insurance)
Treatment: Missha Time Revolution Toner $15.00, Missha Time Revolution Essence $20.00, Prescription Retinol: Tretinoin 0.05% (night) (covered by insurance), Doxycycline (oral antibiotic covered by insurance)
Eye Treatment: Benton fermentation eye cream $27.00 (discounted in a bundle)
Moisturizer: CeraVe lotion(night) $9.29/CeraVe moisturizer SPF 30 (day) $12.99
Mask: SKINFOOD Black Sugar Strawberry Wash-Off Face Mask $11.50 (discounted in a bundle)

Total: $137.03

In the end, I had my fun at Melanie Grant, but a part of me wishes I hadn't given into the celebrity advertising. You're paying for the name as much as you're paying for the treatment. If you can afford regular facials to experience results over a prolonged period of time, it might be worth the visit, but for me, it was not. •






Written by: Rachel Cook

Graphics by: Isabella Droz



Rachel Cook is a senior biochemistry major and former dermatologist-aspirant at the University of Texas at Austin, so she knows a lot about skin care and the science behind it. Fortunately, she's since learned that writing stories is much more interesting than prescribing pimple cream, so she spends her time doing just that— writing stories, that is.