PFW: Where Emotion Meets Fashion

March 11, 2019 / Spark Magazine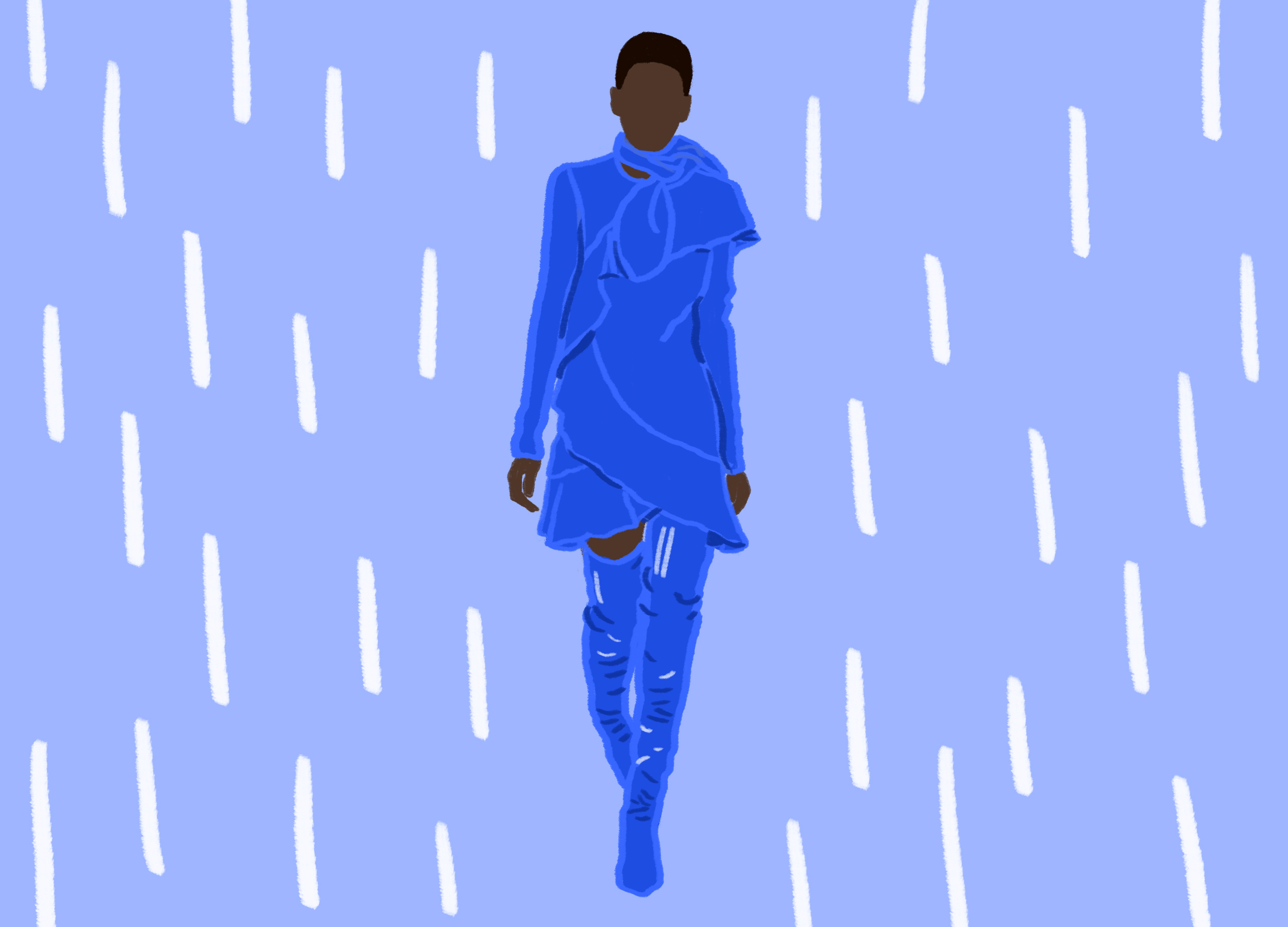 With February coming to an end, what better way to start the month of March than with the hottest fashion trends? World-renowned designers from all over the world got together from Feb 25 to Mar 5 to showcase their unyielding talent and creativity for one of France's busiest time of the year: Paris Fashion Week. With that said, while not all of us can afford a front row seat next to Kate Moss and Zendaya, I bring you the most iconic trends to watch out for in the markets this upcoming fall.


PROFESSIONALISM

For professionalism or fashion for the workplace, look no further than Thom Browne's collection. They're the perfect cross of, "don't bother me, I've got to do my taxes at 8 AM," and Posh Spice. Another captivating collection centered on professionalism was Kwaidan Edition's. Several looks in the collection include "cappuccinos and french toast with strawberries at a locally sourced vegancafé," brunch fashion to, "my shoes will cut whoever doesn't meet their deadlines, do you understand?" looks.


STREETWEAR

Miu Miu's collection has an interesting spin on streetwear by finding its intersection with emo culture: Beautifully polished coats with ornate buttons were worn over pantyhoses and solid black combat boots while fuzzy camo-print hoodies were paired with eye-catching purple strappy shoes. There were definitely more dressed up looks in the mix, such as this long coat over an iridescent black and amber dress, but my favorite hands down is the sleek black ankle-long coat lined with rose blush fleece. Spectacles were a common motif in the collection, adding hints of edginess to the looks.


FEMININITY

Givenchy's collection definitely suggested a new approach to femininity. The collection had traditionally feminine looks like this 50s Dior inspired silhouettes, Japanese floral prints and rose blush looks. However, other looks such as this gorgeous snakeskin and latex pairing challenged the idea of gender in clothes. In fact, I can see both Harry Styles and Ezra Miller wearing every single item in this collection. Another take on femininity was Esteban Cortazar's collection, with color schemes like hot pink and fluorescent banana yellow alongside muted Earth tones like mustard and sienna. The collection made bold statements with the surrealist prints on sapphire blue shirts that gave it a comfortable yet unique Hawaiian shirt feel. Another was their hot pink plunging neckline top tucked in a sparkly tulle skirt with a brown color palette. This collection incorporated elements used in historically feminine fashion trends like gloves and skirts while tying in male fashion trends like Hawaiian shirt and blazers with matching pantsuits.


MINIMALIST

As for Hermès, their legacy of conservative fashion pieces continue to remain timeless classics, this time with amber and forest greens pops of colors. Simple, but very effective. Furthermore, with their monochromatic collection, save for a few bold uses of color and patterned prints here and there, Issey Miyake's makes the minimalism list with a unique signature. Lastly, minimalism does not have to be boring. Elie Saab's collection proved just that. The color mood was comprised of monochromatic emerald green, royal blue and midnight black — suitable for effortless extravaganza after hours.


NONCONFORMIST

Paris Fashion Week features a large array of designers, all of which inspire others with their art. This category is a celebration to more unique collections that are large and in charge. What better way to start than with Noir Kei Ninomiya, whose collection featured the rose as its motif. There wasn't a single look that wasn't accompanied by actual roses or red color. Another was the Comme de Garçons collection which had an ominous vibe with its all black palette and looming hoods. Finally, I'll finish this section with Nina Ricci's collection, whose funky gallon hats and oversized silhouettes sparked a conversation about the intersections of fashion, dimensions and the human body.


THE CLASSICS

What are the fashion titans doing this season? One of my favorites Alexander McQueen's collection had its usual somber, gothic mood but this time with several romantic elements like rose patterned skirts and off the shoulder sweetheart necklines. For Balenciaga, Paris Fashion Week meant suits and coats with pops of color, Sherlock Holmes collars, and looming shoulders. Moreover, their use of latex and rubber leather in their trenches forms an interesting oxymoron of professionalism and the taboo. Also, can we give this sparkly outfit a moment? Another collection that caught the fashion world's attention Chanel's collection, which was quite an emotionally changed final tribute to Karl Lagerfeld — Chanel's longtime creative director. The setting was winter in the mountains with snow on the runway and a rich variety of blazers and coats suited to the occasion. Several pieces stood out to me, such as their capes and bright magentas and snowy themed dresses fit for an ice princess. Overall, the collection showed impeccable tailoring and a very distinguished touch of elegance that could only come from the brilliant Karl Lagerfeld himself.


TAKEAWAY

Aaaaand, that is it folks! Overall, this 2019 Paris Fashion Week showed several key trends we should all look forward to incorporating into our wardrobes, whether it be through the colors, fabrics or shapes used. It also reminded us of the role emotion plays in fashion, whether it's that one outfit that makes you feel your most confident self or a final goodbye. We find meaning in clothes just as we do with any art form. I'm delighted to have a space every year where a creative group of people showcase their unique and inspiring visions coming to life. Yay fashion! •






Written by: Divina Ceniceros Dominguez

Graphics by: Vivienne Leow



Divina Ceniceros Dominguez is a sophomore Journalism major. She's written over fifteen issues in several Texas-based magazines focusing on lifestyle and culture. She's very passionate about her plants, breakfast and making statements through fashion.