Prejudice in Politics

December 13, 2019 / Faith Castle






Memes and jokes surfaced the internet circa 2016 when Hillary Clinton toured the country pushing her presidential candidacy. Clinton's notorious pantsuit became her style aesthetic and the trademark of women politicians. Her pantsuits weren't extraordinary, or unique. In fact, it was the mere consolidation that these suits were basic, and emulated scenes from Designing Women, a sitcom from the late 1980s.

However, while twitter users joked and slightly praised Clinton's style the question raises: why are women politicians always called out on their looks? Sure, her opponent Donald Trump was mocked for his tiny hands and orange, dusky hair, but why wasn't it pointed out that all 11 male republican candidates put little effort in their style to stand out in the pool of red, white, and blue? While some women politicians wear a traditional dress or skirt, Clinton's pantsuit was automatically associated with feminine power and dominance. To say that Clinton's pantsuit didn't attribute to her brand is a mistake; however, the amount of attention it gained, whether positive or negative, reveals the harsh reality of the unfair criticism of women politicians' looks.





There may be the obvious sexism in American politics and you may think you're not a part of that agenda. Well, think again. Anytime you point out a woman's style you're attributing to the unnecessary attention women's looks gain through tweets and comments. While there are some stylish politicians out there, like Linda Cohen, who can pop collars and patterns, others like Clinton simply followed the basic political spectrum. Like her male counterparts, Clinton wore a solid pantsuit in most of her political appearances. In her novel, "What happened", Clinton describes why she decided to stick with the pantsuit look after wearing mostly black pieces during her 2000 and 2008 presidential run.

"I did this because I like pantsuits," Clinton writes. "They make me feel professional and ready to go."

The problem with Clinton's statement isn't her feeling with the pantsuit. In fact, women should be able to wear what they want and feel empowered by that decision. The fact that Clinton has to explain her style reasoning reveals that society hasn't climbed over the hump of "female fashion" in women's work. Clinton will go down as one of the most impactful women politicians, yet her decision in clothing dominates her narrative. Perhaps, its because a pantsuit models a stereotypical, gendered male outfit. Other women politicians rock the pantsuit, but Clinton's "clout" as a world leader led her to be widely criticized.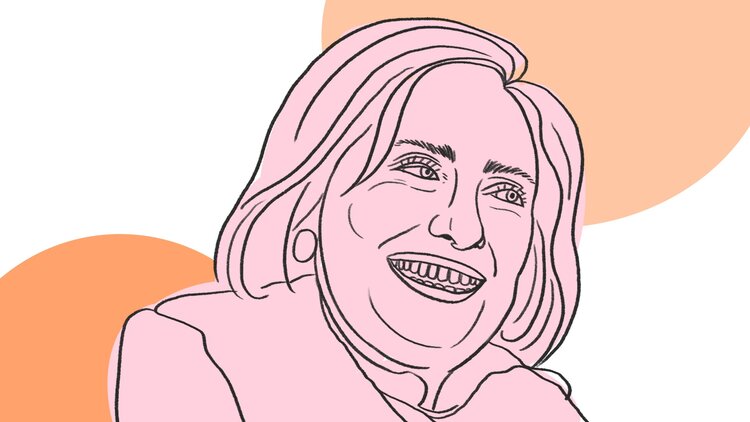 While popularity comes with its cost, rising politicians, such as Alexandria Orscari-Cortez, still face criticism for their outfits. Late last year, Eddie Scarry, a blogger for FishbowlDC called out Cortez's choice in a black blazer because it didn't look like "a girl who struggles". This narrative is hypocritical considering most male politicians, democratic or republican, are wealthy, or at least look the par. According to an article from CNBC, The Gender Pay Gap in Congressional Offices recognized that male politicians on average earn close to $6,000 more than female politicians. The Bronx native represents the working class struggling to make ends meet on a daily basis, based on her past double role as a Boston University alumni and bartender. Despite her growth to fame, and hopefully a more solid income, Cortez shouldn't face have to worry what others will say if she can finally afford a nice jacket. Sure, it is important for politicians to be relatable and represent the people, but society must raise the question of whether or not, this criticism is fair across the board. •






by: Faith Castle

Graphics by: Vivienne Leow