Ranking My Favorite Vogue Covers — P.S. They're All Latinx

October 15, 2020 / Divina Ceniceros Dominguez






Beginning Tuesday, September 15, the United States formally observes Latinx Heritage Month — 30 days of celebration for our shared cultural heritage and accomplishments.

With about 60 million Latinx people currently living in the U.S., there's not a one-size-fits-all Latinx. We span across a multitude of countries, and have different customs and traditions. We don't all look alike, nor do we speak the same language (and if we do, even the way we say things is different.)

However, instead of letting our differences define us, I'd like to celebrate an undeniable truth à la Rihanna's "they can beat me, but you cannot beat my outfit" — when it comes to the fashion world, no one does it like the #latinogang.

To celebrate the last day of Hispanic Heritage Month, here are some of the most iconic moments in Latinx fashion.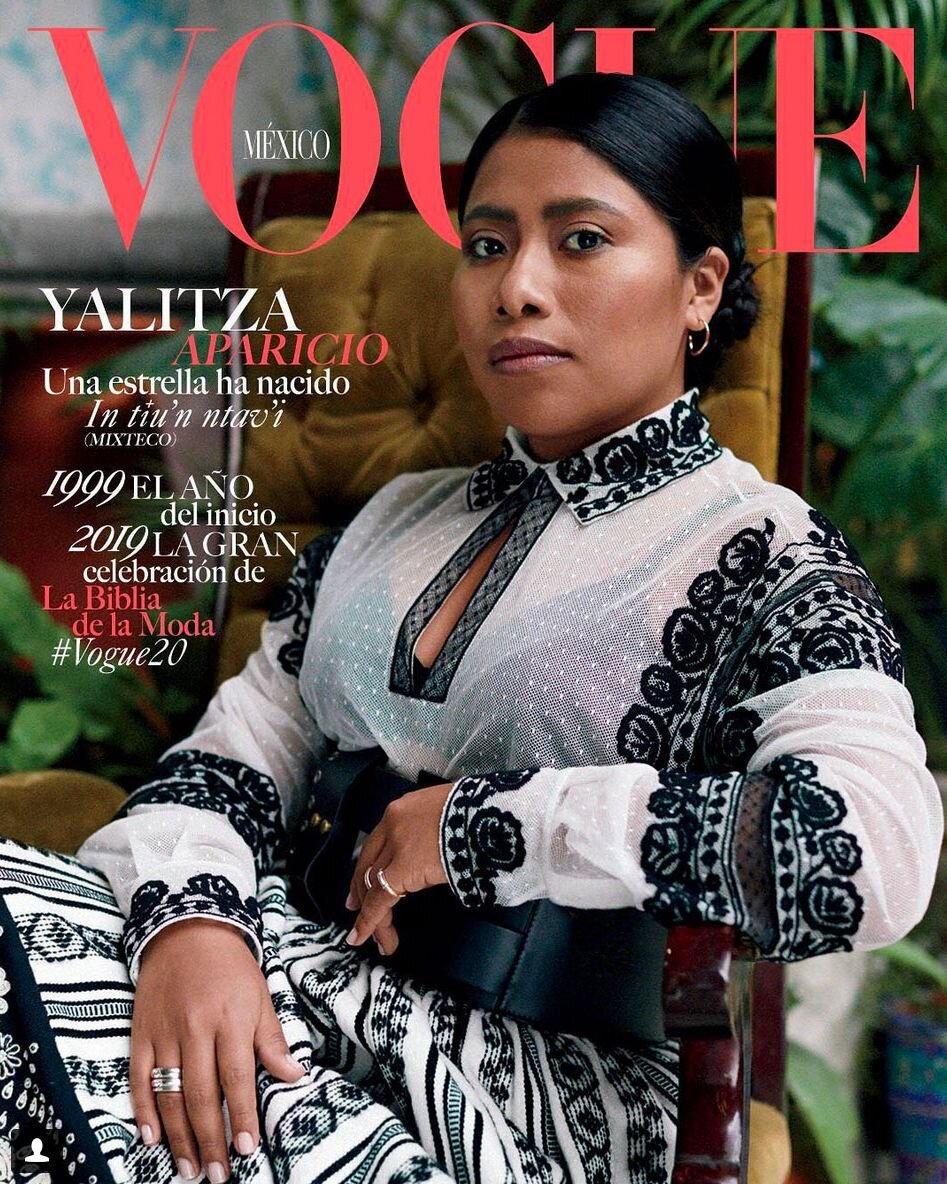 YALITZA APARICIO

In 2019, Alfonso Cuarón's "Roma" breakout star Yalitza Aparicio made headlines as she appeared on the cover of Vogue México.
In many Latin American countries, and honestly — the world, popular media is populated by light-skinned people. In Mexico, 15 percent of the population is indigenous, yet they're often marginalized, live in poverty and their needs are neglected by Mexican politicians. Still, colorism and an individual's proximity to whiteness has largely determined what roles Mexican actors play and how much screen time they earn on television and film.
Nevertheless, sitting in the comfort of her home in Tlaxiaco, the Oaxacan actress broke barriers with her internationally-renowned Vogue cover. In the story, she talks about embracing her skin, her heritage and identity.
Read more about her journey
here
.
Image via Vogue México
KAREN VEGA
Speaking of Oaxacan queens, I'd like to re-introduce you to Karen Vega — Vogue's first modelo Oaxaqueña.

With dark black hair that glows like moonlight on an evening sky and dark brown skin, the 18-year-old model made history as the first indigenous model on the cover of Vogue México. Karen has been modeling since she was 14 for her grandmother, a professional seamstress. Three years later, after seeing Yalitza's Vogue cover, she took a shot, worked her way up and landed at the peak of the fashion magazine world #shesepuede.

Image via Vogue México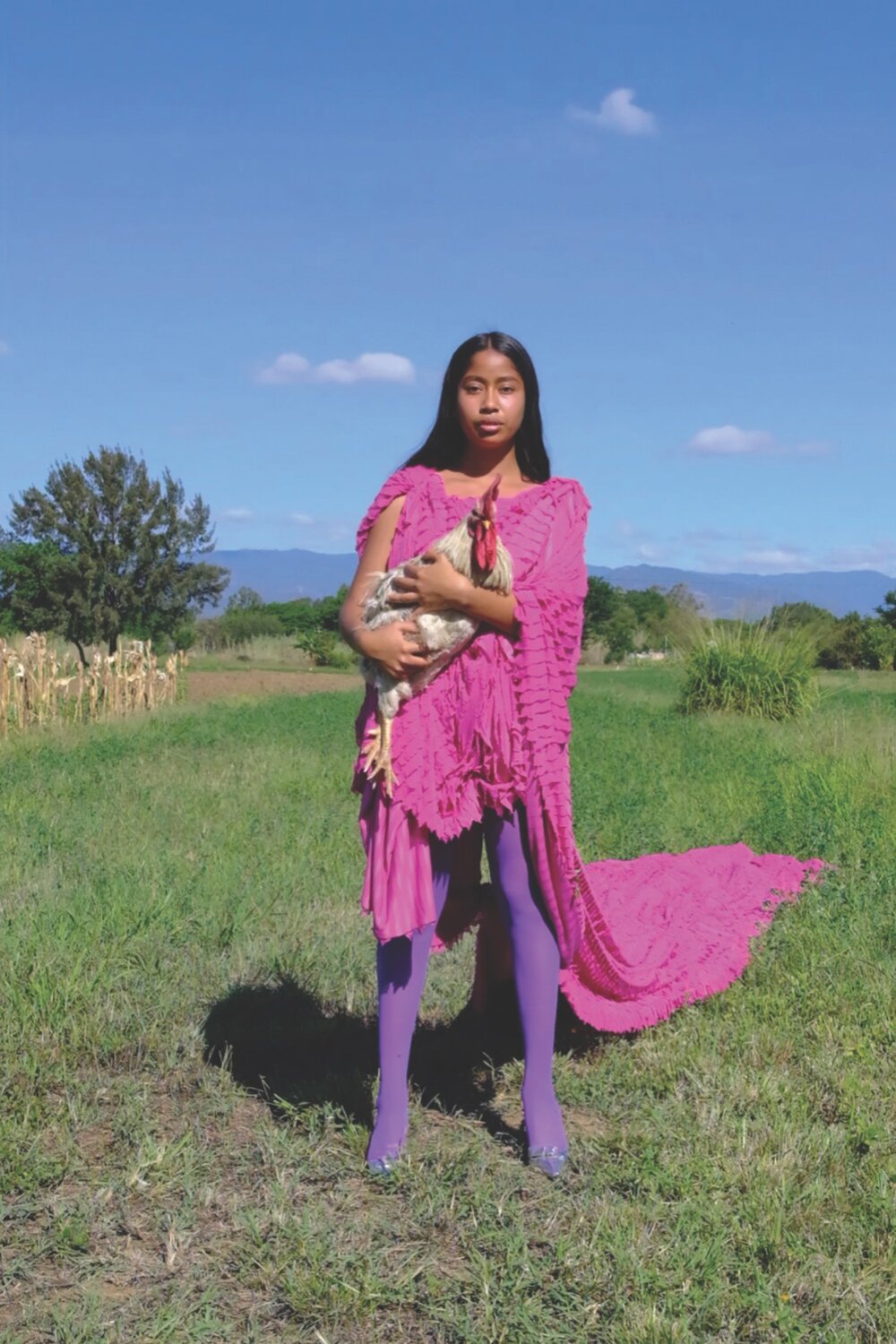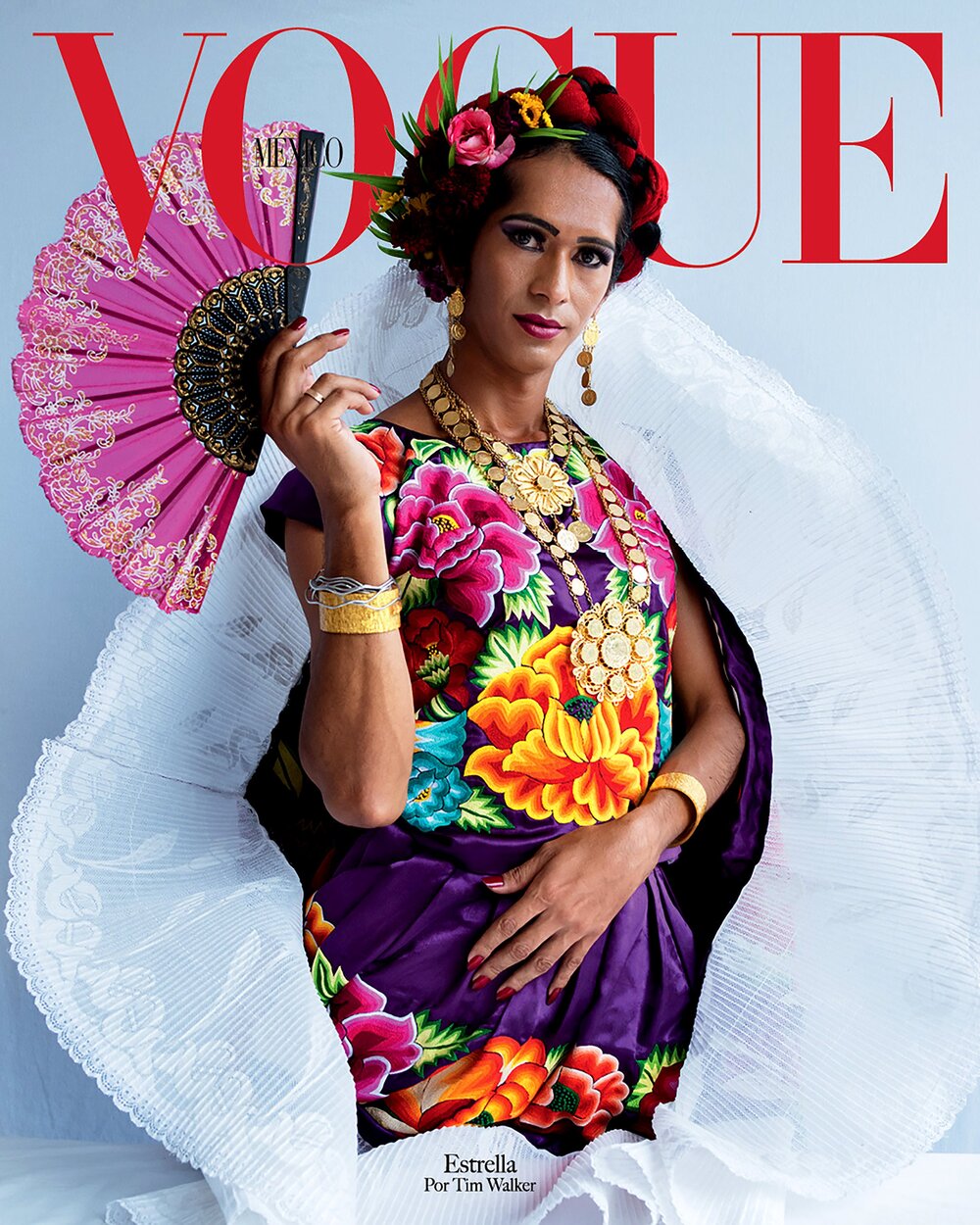 LAS MUXES
Next up, in a southern town of Oaxaca, Mexico named Juchitan lives a group of indigenous, nonbinary individuals that form the community known as Muxes.

Muxes are indigenous, mystical legends whose origins date back to pre-Hispanic times. Their community preserves the rich history of Oaxacan culture, all while breaking strict gender norms formed under a Catholic, settler state. Dubbed as Mexico's "third-gender" community, British Vogue's editor-in-chief Edward Enniful collaborated with Vogue Mexico to capture this captivating cover and photo set.

With flowers in their braided hair, colorful skirts and embroidered huipiles, the muxes are an example of strength and resistance in a country that does not embrace varying identities.

Image via Vogue México
JOAN SMALLS
Last, but certainly not least, let's celebrate Vogue México's 2020 April cover featuring Joan Smalls.

Joan Smalls is one of the most successful models in contemporary history. In 2013, she was ranked in Forbes' "World's Highest Paid Models," grossing over three million dollars. Did you even know she was Latinx?

In the cover story, Joan opens up about her Afrolatinx identity in an industry that only saw her as an, "Afro-descendant model," but didn't see her layers as a Puerto Rican, Afrolatina woman.

"There was no inclusion at the time … whenever they referred to 'Latinos' I was the last to be considered." she says. "Now everyone uses the term 'Afro-Latina' but when I started, that didn't exist." ■

Image via Vogue México
Graphic by: Nina Su

Images via: Vogue Méxic