Seminole Canyon State Park: Cacti & Cave Drawings

December 13, 2018 / Spark Magazine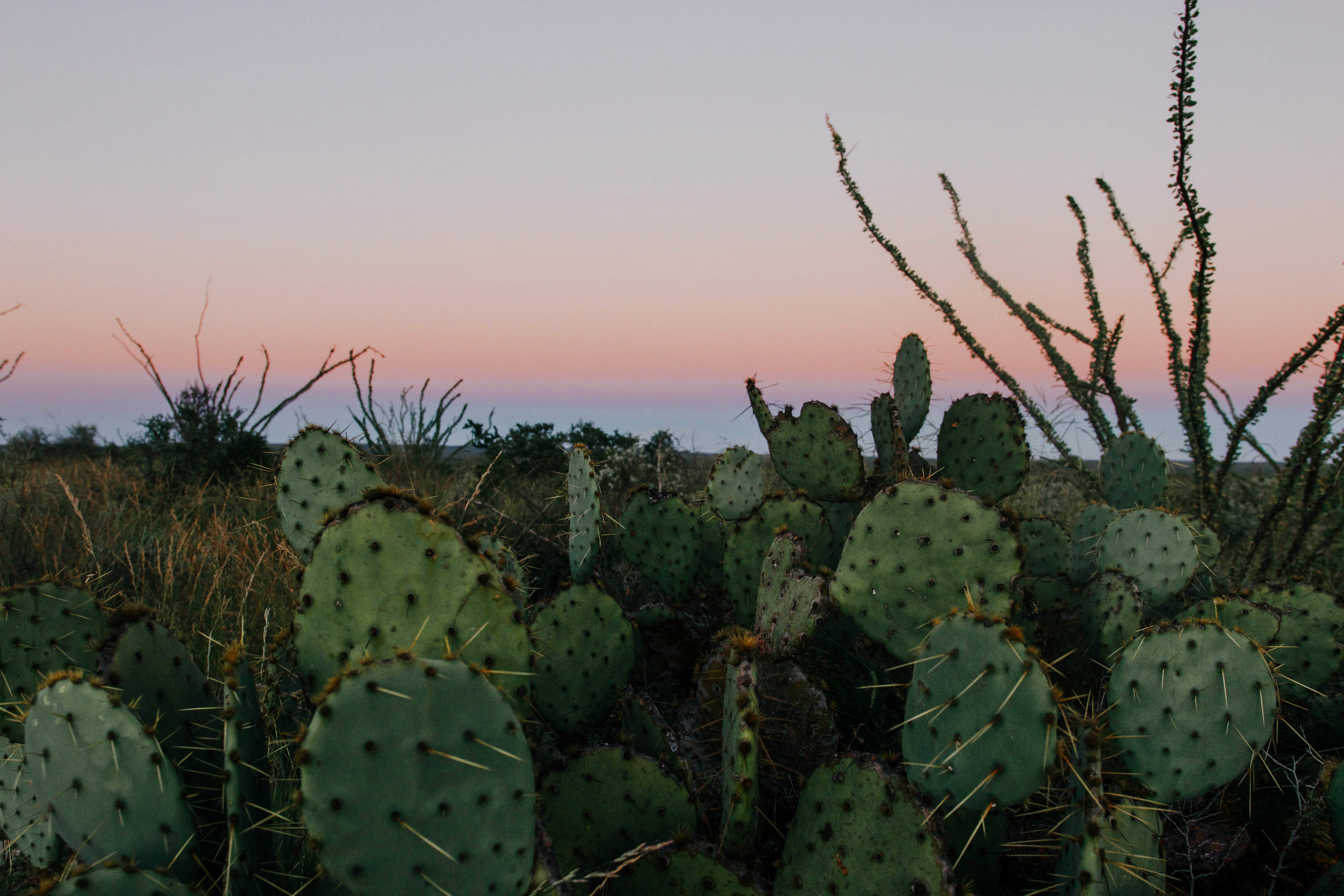 Wanderlust pumps in and out through my veins on a day to day basis, as prevalent as my life-sustaining blood. Waking up from a couple hours' nap, nervousness is also in my bloodstream as I catch my surroundings: foreign terrain flocked by border patrol. With no passport, and no experience of out of country travel, I questionably look to my adventure partner for life, Logan, as he smirks; he knows where we'll end up, for he is taking me on a surprise trip. After accidentally almost driving into Mexico and making an embarrassing U-turn at the border, we eventually arrive at our home for the weekend: the mystical Seminole Canyon State Park.

Immediately, my open eyes catch a glimpse of a million pokey cacti fanned out over rugged land, cliffs, and hills. As far as my eyes can see, these creatures are everywhere. I inhale the clean, fresh air. We lucked out this time — no close neighbors. It was only us two curious humans, a just-as-curious jet black Labrador, and the earth.The first day we spend cozying into our new home – staking up our slim orange tent upon the rocky ground, laying out our food items on the worn picnic table serving as our kitchen, and hanging up the good ole' hammock. Yearning for simple moments, I whip out my film camera and load 32 exposures worth of film. The soft click of my shutter goes off for the next few hours, taking in every ounce of our perfect campground; from the overseeing view to tiny flowers perched on our imagined doorstep, and candid moments of Logan and his lab Hondo. Every detail few and in between, I desperately want to capture.

Day two is filled with hiking-galore, my wildflower obsessed-self stopping every five seconds to collect some new stemmed friends. Along the ascending, curvy path there are blankets of soft grass swaying with the singing wind. Our 7-mile journey is blissful but barren of contact; no others are seen along our way, making us feel isolated at times. We find comfort in that, though – being alone with nature and our pure existence. Having never even seen another country before, Logan leads me to a cliff where he points to the other visible side separated by water. Thus, now I have snuck a glimpse of Mexico.

Our last day we decided to strap on our tourist hats and take a guided tour to see prehistoric cave drawings. Our passionate guide Betty leads us down into the caves, passing sights such as a mystifying statue replicating a prehistoric art indigenous style, and many spikey creatures. We are truly taken back in time when we reach the main attraction. All over these dark caves lay once brightly colored distinctive works of art, now desaturated by age. Precious moments pass as we stand in wonder, completely captivated.

Before packing up and driving back to our lovely home of Austin during the night, we reluctantly catch a cotton candy sunset; racing to the top of a hill to find the best spot to watch the sun's show. One last time I look upon the crazy cliffs, hills, and expansive cacti. Although I see campers down below, it's as if Hondo, Logan and I are the only three creatures on this hill, and on this earth. After spending a few humble moments realizing how big the world, the sky, and space are, and how minuscule we are, we pack up and depart from the enchanting terrain of Seminole Canyon State Park. •






By: Carson Blair

Photography by: Carson Blair

Driven by creativity, Carson Blair is a senior majoring in Radio-Television-Film. Her interest in film stems from her deep passion for photography, and she pursues freelance photography outside of classes. In her free time, she can be found adventuring around Austin and collaborating with other creatives.