Sew You Think You Know Fashion?

October 4, 2019/ Anai Moreno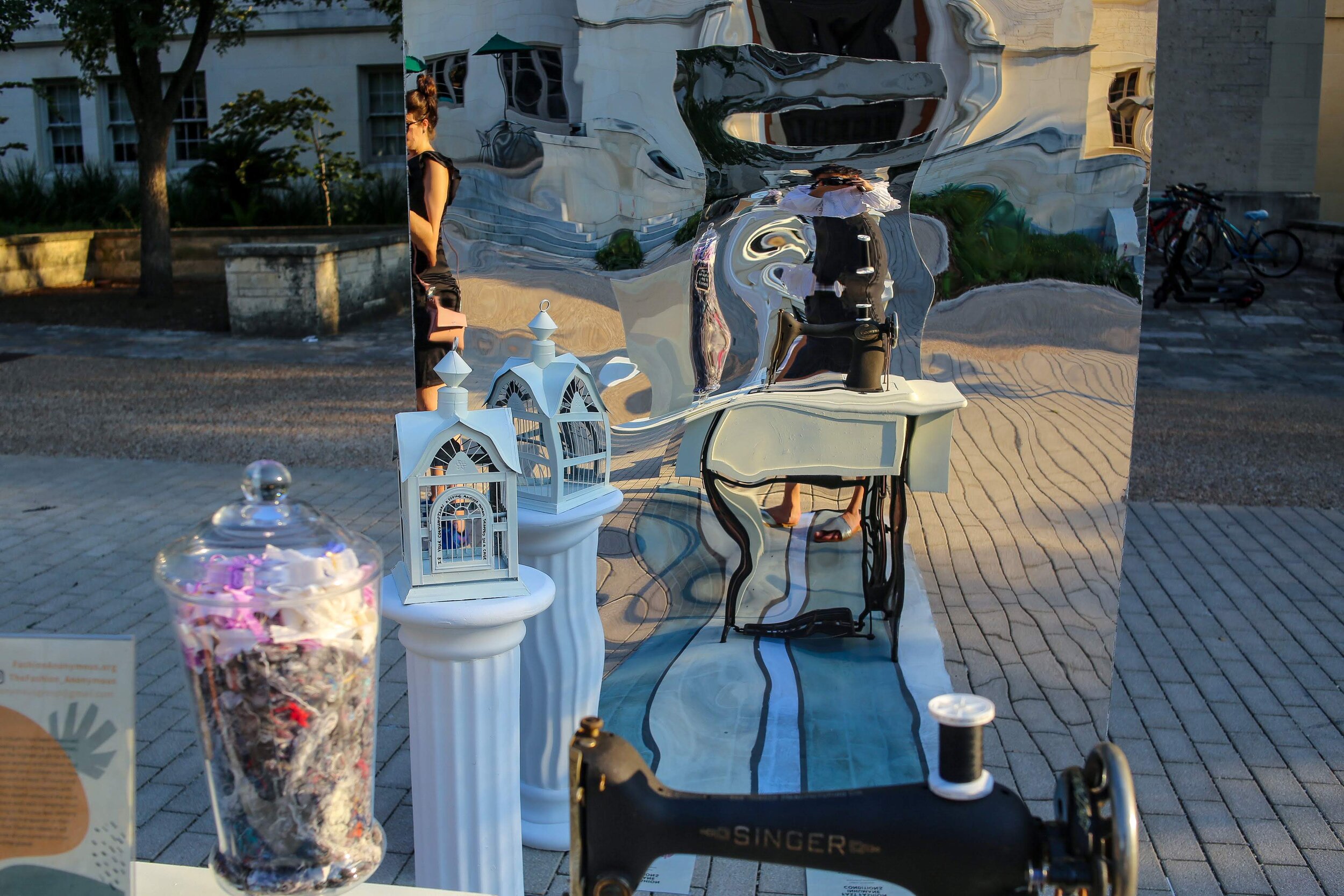 Fashion art exhibit on UT campus

Fashion month isn't the only thing that came to a close this September. Wardrobe Reflections, a 5 installation art exhibit located throughout the UT campus, wrapped up just yesterday. Aimed at students, these installations were created by Fashion Anonymous, a UT student organization, and ask for a reflection on the fashion industry's dark side and consumption habits.

"Clothes are to make us feel beautiful but they're so destructive," said Ashlee, President and Founder of Fashion Anonymous.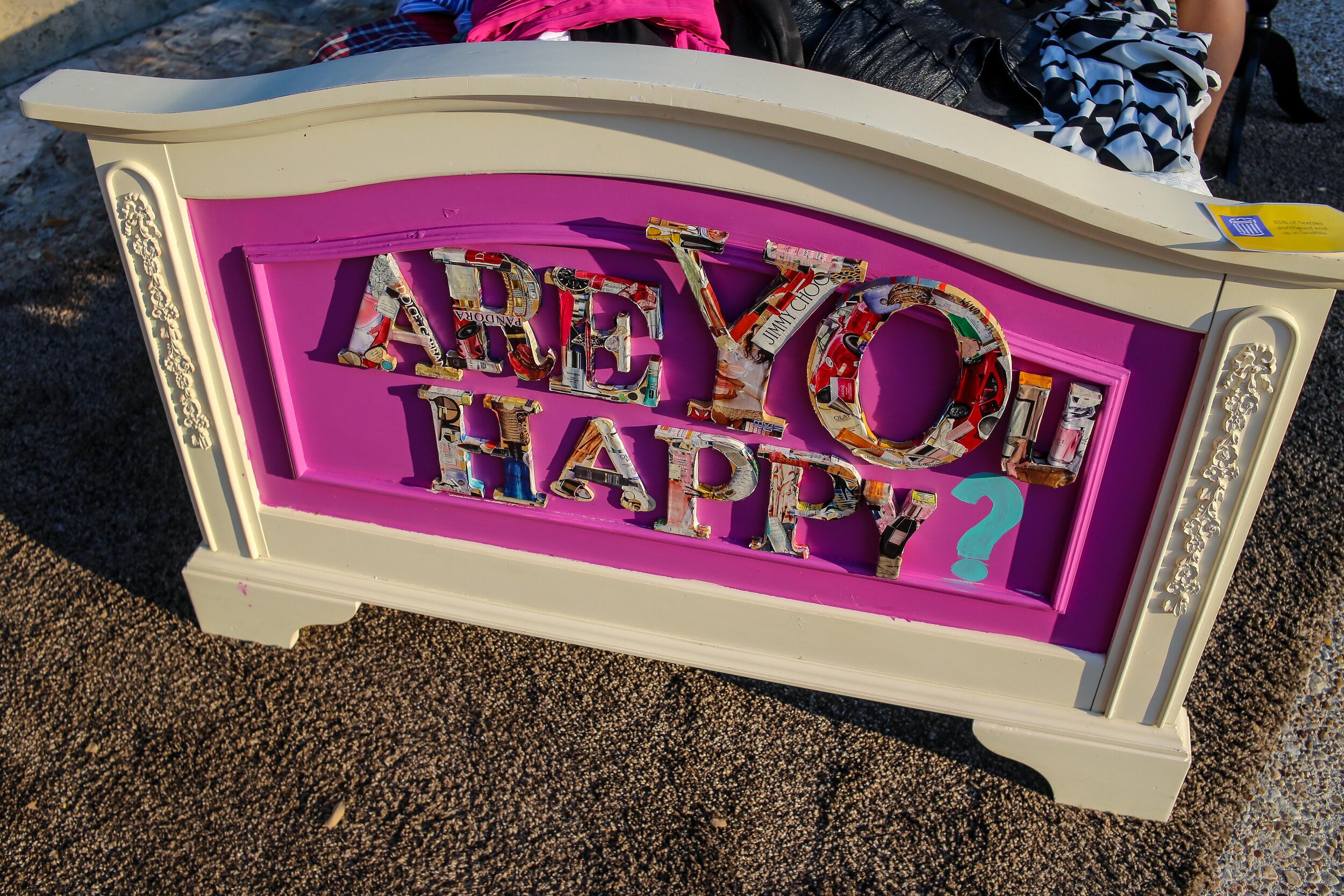 Are you?

Being an environmentalist, I've always been aware of my conflicting interest of fashion and the planet. As the second greatest polluting industry, there needs to be change, not just in the way we see fashion but in the way we consume it. Fashion weeks are fun and hectic but they are also such a glamorous way to cover up the dangerous aspects of the industry.

"People should look past just aesthetics," said Ashlee, "I really want to see people change their relationship with clothing." There should be a greater focus on how, where, and by who our clothes are made.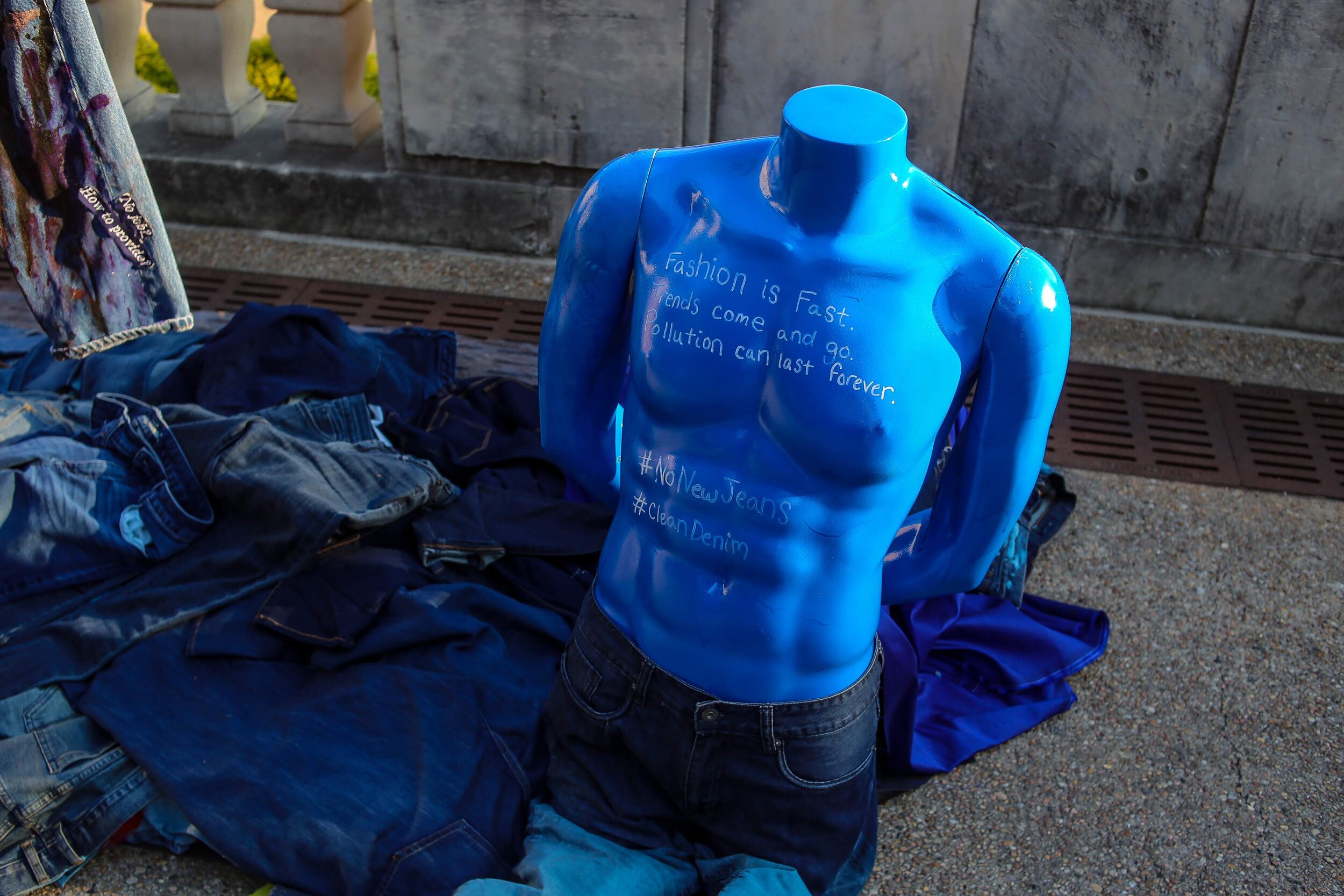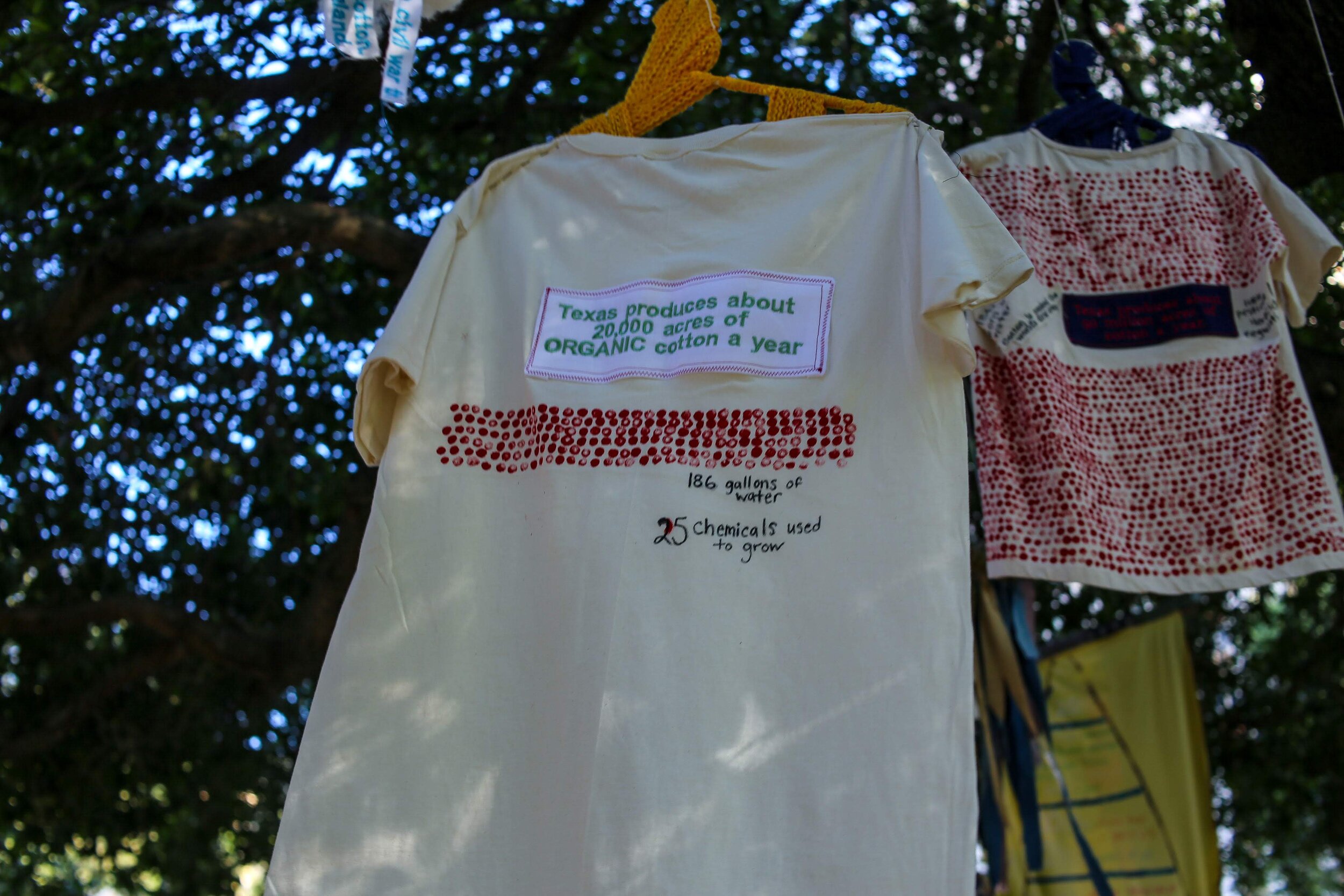 The five exhibits, Hanging By a Thread, To Dye For, Sew Cute, Constant Consumption, and Unfinished, all feature immersive features including a scannable QR code with audio of layered sewing sounds to create the effect of being in a garment factory. This, along with the fact that they're placed in areas on campus with heavy traffic, has brought awareness to Fashion Anonymous. Ashlee mentions several people have reached out to be involved with future events and to join the organization.

There's something about being on a college campus that naturally compels me to reflect, to ponder my existence and place in the world and to contemplate my contributions. As a fashion aficionado, fashion has always been something fun and compelling - and it should be.

To have art accessible and open to the public is such a creative, unique, but also a powerful form of protest. With climate being at the forefront of so many people's minds, this issue becomes more critical of awareness and these installations and their message could not have been more timely. •




by: Anai Moreno

photography: Anai Moreno