Starman
October 30, 2019/ Carlie Whisman






David Bowie is an eternal icon. Original in every sense, his subversion to norms made his career a timeline of ever-changing creative adaptations. Among the first breed of musicians to utilize the rhetoric of costuming and aesthetics, Bowie evinced his estrangement beyond the lyrics he sang. He reimagined traditions of gender and rock standards through the art of dress, his pervasive influence imprinting lasting resonations in music, film and fashion.

Bowie first challenged style conventions in 1970 with his third album. The cover depicted a long-haired David draped in a silk dress, one hand posed delicately above his head. Clothed in femininity, he established himself through the album's title: "The Man Who Sold The World." A reference to his male identity, Bowie embraced his gender by appearing the opposite. His irony was deliberate in introducing the concept of androgyny to his image. He blurred the dichotomy between the masculine and feminine — an exploit so novel for his time it was pure rebellion.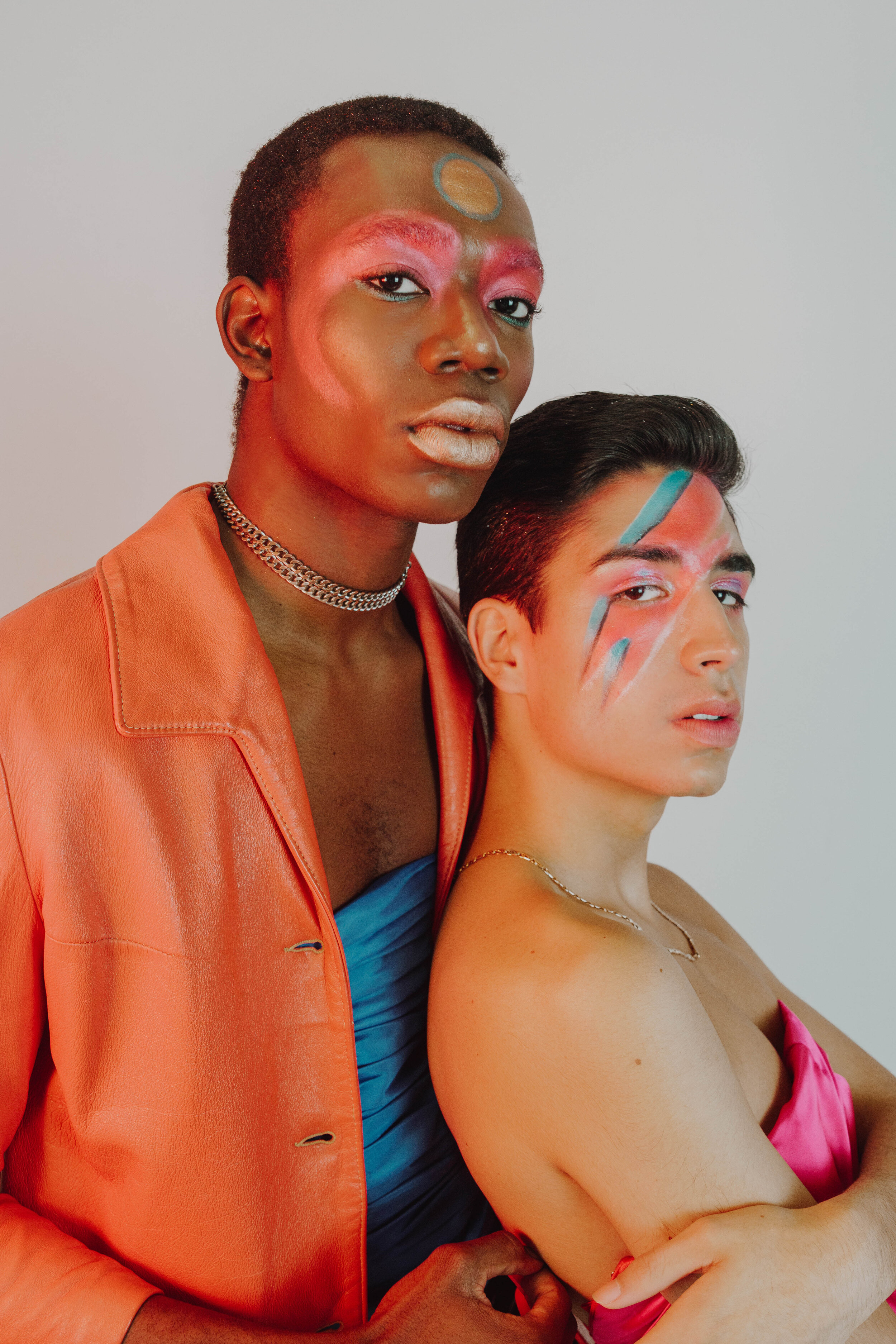 Then came Ziggy. Bowie escalated into extravagance with the creation of his glam-rock alter ego, Ziggy Stardust. An alien fallen to earth, Bowie crafted the story of Ziggy around his own feelings of unbelonging. Like Ziggy, Bowie was not of this earth. He was adrift, aggressively nonhuman, the theme behind his 1972 release "The Rise and Fall of Ziggy Stardust." Singing lyrics of space and turbulence, Bowie transformed into Ziggy with components of the extraterrestrial. He wore gold lipstick, painted a glittering orb on his forehead and dyed his hair an electrified shade of red. Ziggy existed in plunging jumpsuits and flashy skin-tight leotards. His garments just as striking as his stage presence, Ziggy was bold and luminous. He unquestionably incorporated elements reserved for the feminine to his male identity, capturing the zeitgeist of the 70s era and establishing himself as a glam rock icon.


Bowie's next caricature was Aladdin Sane. A lad insane, he was a continuation of Ziggy Stardust but brought to America, facing the duality of eclectic recognition and seriousness. His style carried the same outlandish exhibitionism as before. He kept his unconventional costumes but added a red and blue lightning bolt, painted over his right eye. An epochal signature and manic manifestation, the lightning bolt represents the duplexity of the mind between insanity and saness. It is Bowie's most referenced hallmark.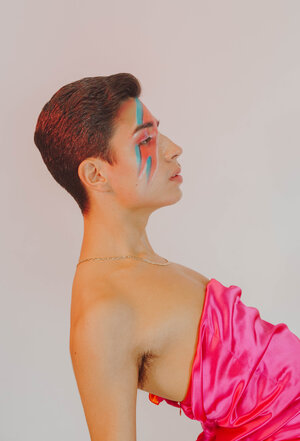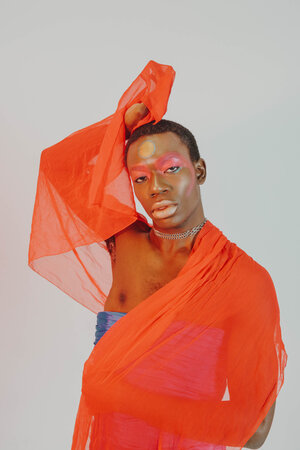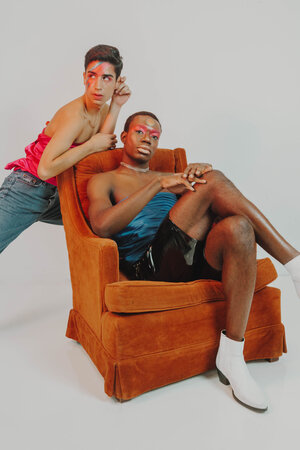 Ziggy and Aladdin sanctioned Bowie to communicate the emotions he struggled to convey offstage. A concept not yet heard or seen in music, Bowie utilized his performative personas to exist outside the confines of his own physicality. He pioneered stage glam and theatricality beyond gender bending to express his feelings of alienation literally through rock n' roll. •





by: Carlie Whisman

stylists: Jacob Tran

HMUA: Lauren Bacher, Jane Lee

models: Jacob Tran