The Future (Of Music) Is Female

February 28, 2019 / Spark Magazine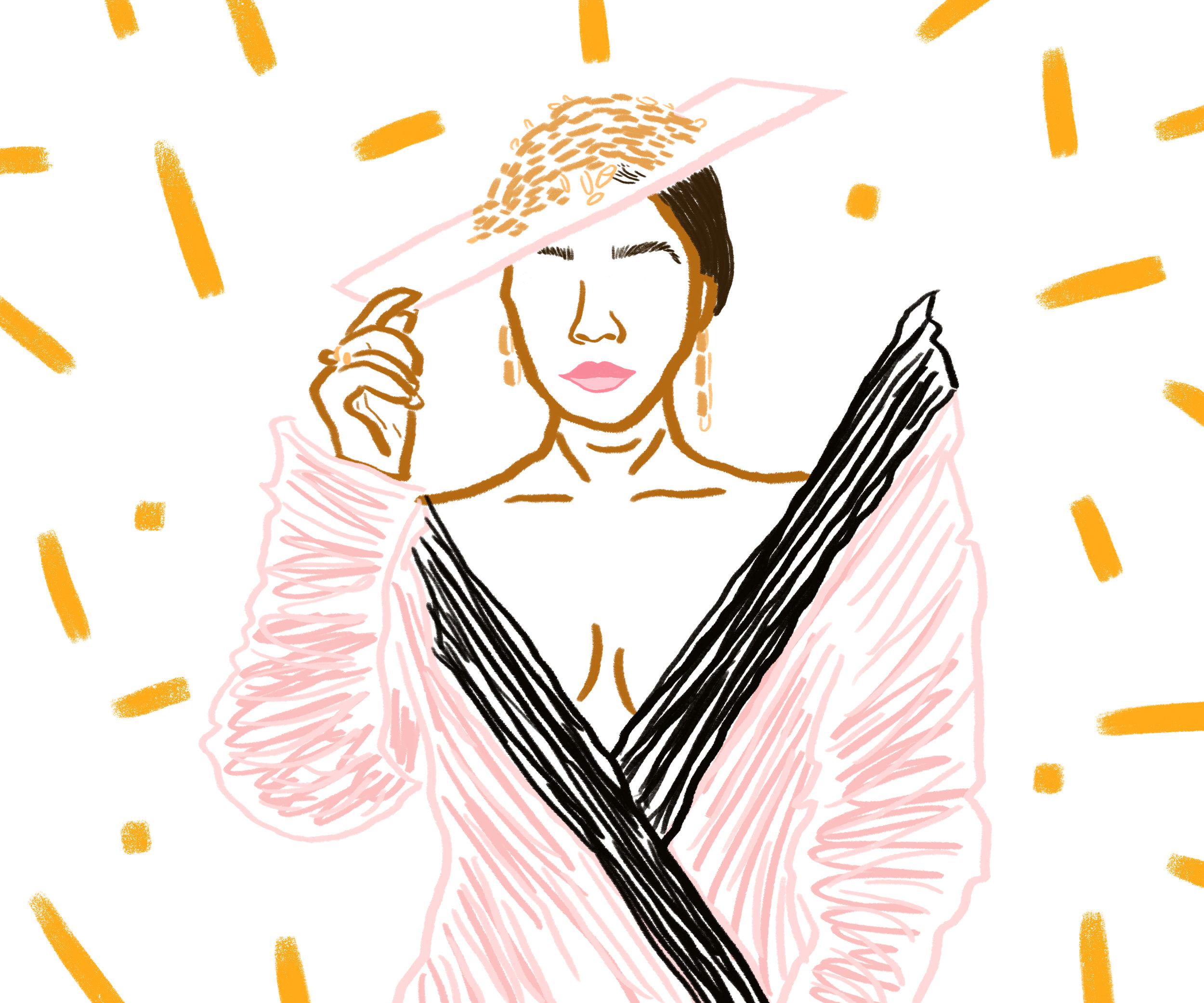 The Grammy Awards are a time of celebrating the year's bests in music. From Bubblegum Pop Stars to Heavy Metal Rockers, many artists within the music industry hope to have the prestigious honor of being rewarded for their musical achievements. This year, in particular, women in the music industry received countless honors from the Grammys. With at least one woman nominated in almost every category (*directs stink eye towards the completely male Best Comedy Album and most Latin music categories*), women in the music industry have proven to lead the way in creating works that push the art of music to new heights. From five women being nominated for Album of the Year this year to six of eight nominations being women for Best New Artist, women have paved their way into 2019's music scene on all fronts. It's clear that the future of music is female.

To celebrate, here are three incredible artists nominated for this year's Grammy Awards that you should know about:


KACEY MUSGRAVES

Kacey Musgraves' third album, Golden Hour, nominated for both 2019's Country Album of the Year and prestigious Album of the Year, has launched the Nashville-based artist to astronomical heights. With tracks like Butterflies, Space Cowboy and High Horse, Musgraves has created an atmosphere of serenity, earning respect from the likes of various different types of fans, despite being a woman in a male-dominated genre. Her country sound is expertly blended together with contemporary pop undertones to create something distinctly different from the two, something never before heard. Kacey's biggest success has come from the opening song: Slow Burn.

The song begins with consistent guitar strums accompanied by Kacey's voice, opening with the personal lyrics, "Born in a hurry, always late, haven't been early since '88." Self-described as her most personal album to date, Kacey feels that Golden Hour is best represented within Slow Burn. The song's beginning eases the listener into Musgraves' sound, dipping them into her world of calm with her silk-like voice. However, as soon as the listener gets comfortable with the comfort of Kacey's guitar-and-voice melody, the song slowly gains momentum, switching from its introspective lyrics to a more observational tone, "In Tennessee, the sun's going down, but in Beijing, they're headed out to work." With the end of this small observation, a drum beat is added to the song, adding a flame to Kacey's previous slow burn.

The song goes on like this, each verse slowly adding yet another spark to the flame that Musgraves created. An added guitar here, violins draping themselves into the instrumental there, the artist's masterpiece of a song takes form slowly. It isn't until Musgraves' harmonies take form, igniting the soundscape when you realize that the entire time, this is what the artist has been leading up to, a comfort in taking things slow. Just as this conclusion has been reached, the song begins receding, shrinking back into its original guitar-and-voice melody, leaving the listener with the final words, I'm alright with a slow burn." Slow Burn is a perfect summary of Golden Hour because it is a personal nirvana for listeners. Musgraves has managed to permeate the boundaries of the typical country sound, something that has not often done by a woman in the cookie-cutter industry. With Golden Hour, Kacey has created a masterpiece.


JANELLE MONÁE

Monáe's third album, Dirty Computer, is arguably her best yet. Nominated for Album of the Year, the record explores the struggles of being a queer black woman in today's world through a collection of ElectR&B sounds. Accompanied by a 40 minute, "Emotion Picture," Monáe's music is visualized into a post-apocalyptic mindscape completed with choreography and examples of real-life struggles within a dramatized universe. Included in the "Emotion Picture" is the music for Monáe's song, Pynk. Nominated for Best Music Video, Pynk's video counterpart is a visual masterpiece.

A female anthem, Pynk is epiphanized through the video. Opening with Monáe in a car full of fellow women, the tone of the video is set: women rule - more specifically, black women rule. In fact, the video is focused solely on the beauty of black women and their femininity. She sings the opening words of Pynk: "Pink like the inside of your... baby." The video is a brilliant counterpart to the anthem and with each cut, Monáe manages to add yet another aspect of unapologetic womanhood. There is a cut to a mouth blowing a bubble of pink bubblegum, a cut to Monáe dancing carefree with her friends over a saturated pink filter, to a woman with a pair of white panties and the words "I GRAB BACK" printed onto the front of them in bold, pink text. Pynk, however, is not just a video of accepting femininity to Monáe. It is also a video for queer womanhood. A queer woman herself, Janelle is seen embracing her real-life rumored counterpart, Tessa Thompson, in several shots.

Additionally, in Dirty Computer's "Emotion Picture," there is an added act to Pynk's music video, where Monáe is seen having an intimate moment with Thompson. The act begins with Monáe looking into Thompson's eyes. It continues with Monáe performing a beautifully spoken interlude about being a queer woman in love. Cut to them dancing on the bed, Janelle's voice still steady in the background, Janelle stops and looks to the screen to mouth the words, "the truth is, love ain't got no off switch," before rejoining Thompson. The interlude ends with Monáe saying, "When we made love, we left many traces. Just like the blush that's on your cheeks, deep inside we're all just pink."

When it rejoins the music video, it then shows a pink painted finger being stuck into a pink sprinkled donut, a pink lipstick being spun open and two tongues touching. Both of the mouths they come from are wearing pink lipstick. The song and video end with Monáe looking into the camera, saying, "Pink like the holes in your hear, baby, pink is my favorite part." The visual presence of her video added with the lyrics of acceptance within Pynk is representative of what makes Monáe's Dirty Computer such a compelling album. The activism within her art elevates her sound. It makes her sound timeless. Monáe's accomplishments within Dirty Computer make the work incomparably deserving of the nominations that she has received from the Recording Academy.


SOPHIE

SOPHIE'S The Oil of Every Pearl's Un-Insides is a triumph of an album. Nominated for Electronic Album of the Year, with The Oil..., SOPHIE's experimental sound transcends that of typical music and creates something magnificent. SOPHIE explores her acceptance as a transgendered woman and her gender transition within The Oil…, her debut album, discussing her own struggles and contemplating the concepts she dances around within her mind daily. The previously faceless artist, SOPHIE used The Oil… to show herself singing fully nude, her face visible for the first time in the music video for the album's debut single, It's Okay to Cry. The Oil… takes electronic and turns it into something meaningful, something that only SOPHIE can turn it into.

The Oil of Every Pearl's Un-Insides is exalted in its fan-favorite track, Immaterial. A fast-paced song focused on repetition, it originally seems as if it has no true meaning. Starting with a repetitious, "Immaterial girls, immaterial boys, immaterial girls, immaterial boys…," the track begins with SOPHIE's modulated voice chanting over the harmonies of angelic voices. The beat changes with a jolt, and suddenly the immaterial chanting stops. This is a song where SOPHIE questions the rationale of gender. Her altered voice, almost like an instrument itself, dances with the upbeat instrumental. In a world without a grasp on material value or rationale, SOPHIE asks, what truly constitutes gender?

SOPHIE's music in itself is one of abstracts and atypical sounds. Her electronic production is unequivocally her own, and her sound is universally recognized within the LGBTQ+ club scene. Immaterial does not stray from this statement. The song's chorus sparkles with electronic beats with each beat expertly planted by SOPHIE herself. Much like many of SOPHIE's other songs, Immaterial is a track that makes you think. Two-thirds into the song, before her final drop, SOPHIE slows production to give a final statement, which includes the lyrics, "...Here in my heart, I don't even have to explain, just leave me alone now. I can't be held down. I can't be held down." The artist lets listeners know that she does not need to validate herself in any way to the public. She knows who she is and that's all that matters. This statement of self-inspiration is rare within the electronic genre. As soon as she gives listeners this anecdote of an interlude, SOPHIE once again releases her chorus in full force for the listener to enjoy.

The Oil of Every Pearl's Un-Insides accomplishes the mission of creating an electronic masterpiece while simultaneously documenting SOPHIE's trials and tribulations as a transgender woman. Her strength and talent being recognized by the Recording Academy open the doors for countless other individuals like her who have something to say. SOPHIE is a future powerhouse and this is just her beginning. •





Written by: Ty Marsh

Graphics by: Vivienne Leow



Ty Marsh is a first-year student from small town, Texas hoping to transfer into the Journalism major next semester. In his spare time, Ty enjoys listening to all types of music. He has gone to a concert every weekend this semester, and he hopes to keep his streak alive for as long as he can. When not at concerts, you can usually find him at thrift stores buying the most ironic, yet still cute, pieces of clothing that he can find.