The Life of a College Girl Boss

October 11, 2018 / Spark Magazine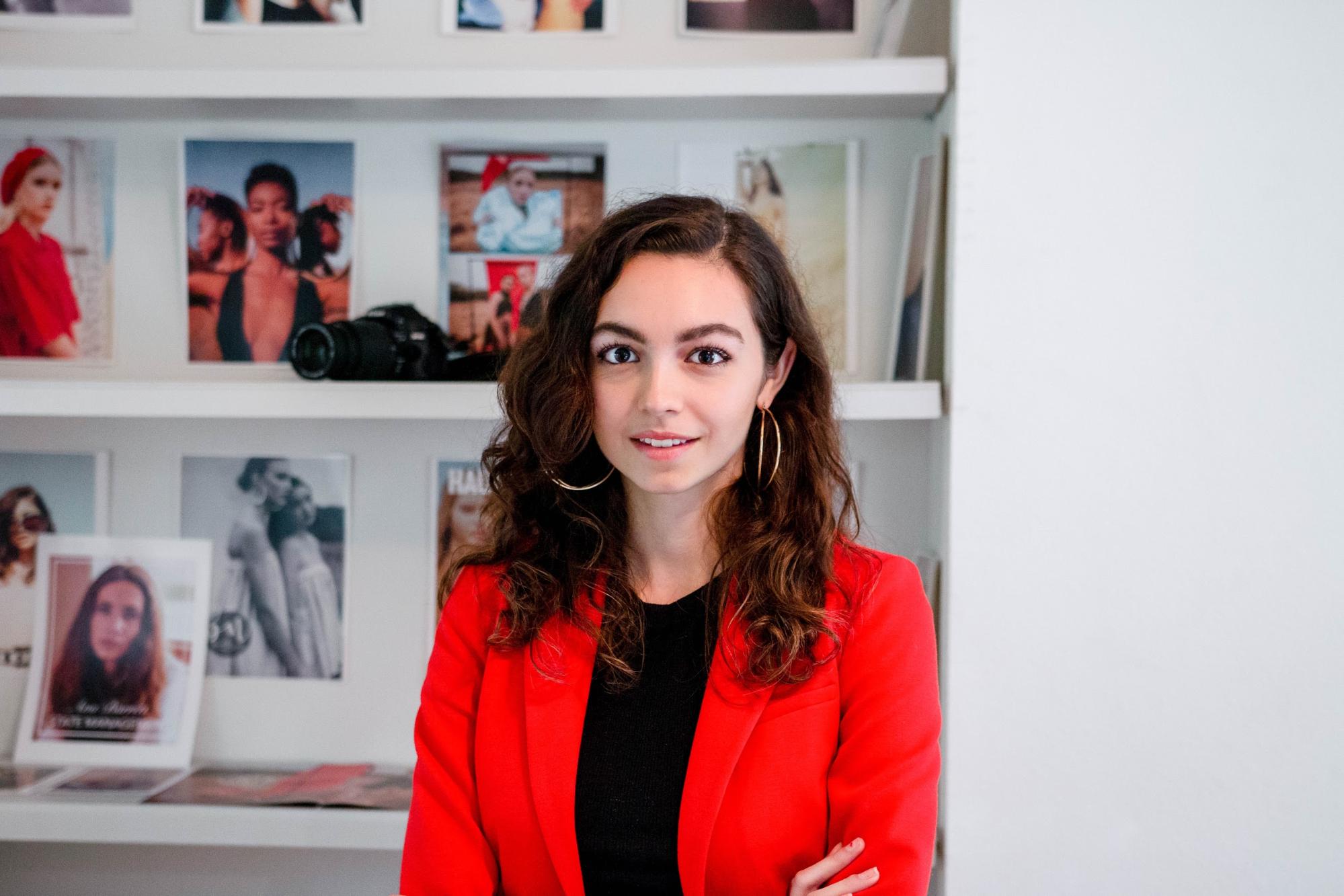 spark ceo business fashion clothes oceane evo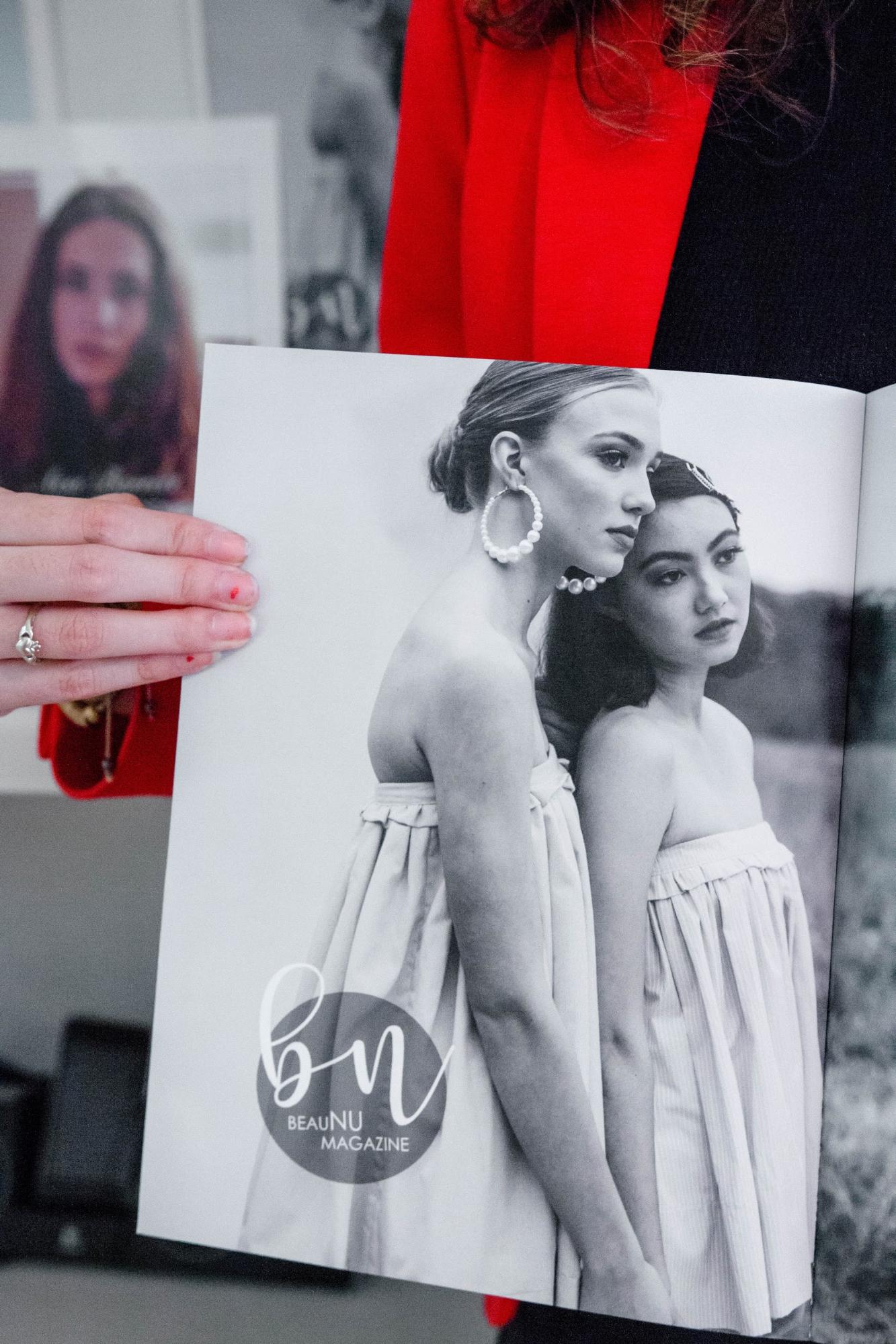 evo business girl boss magazine spark ut austin student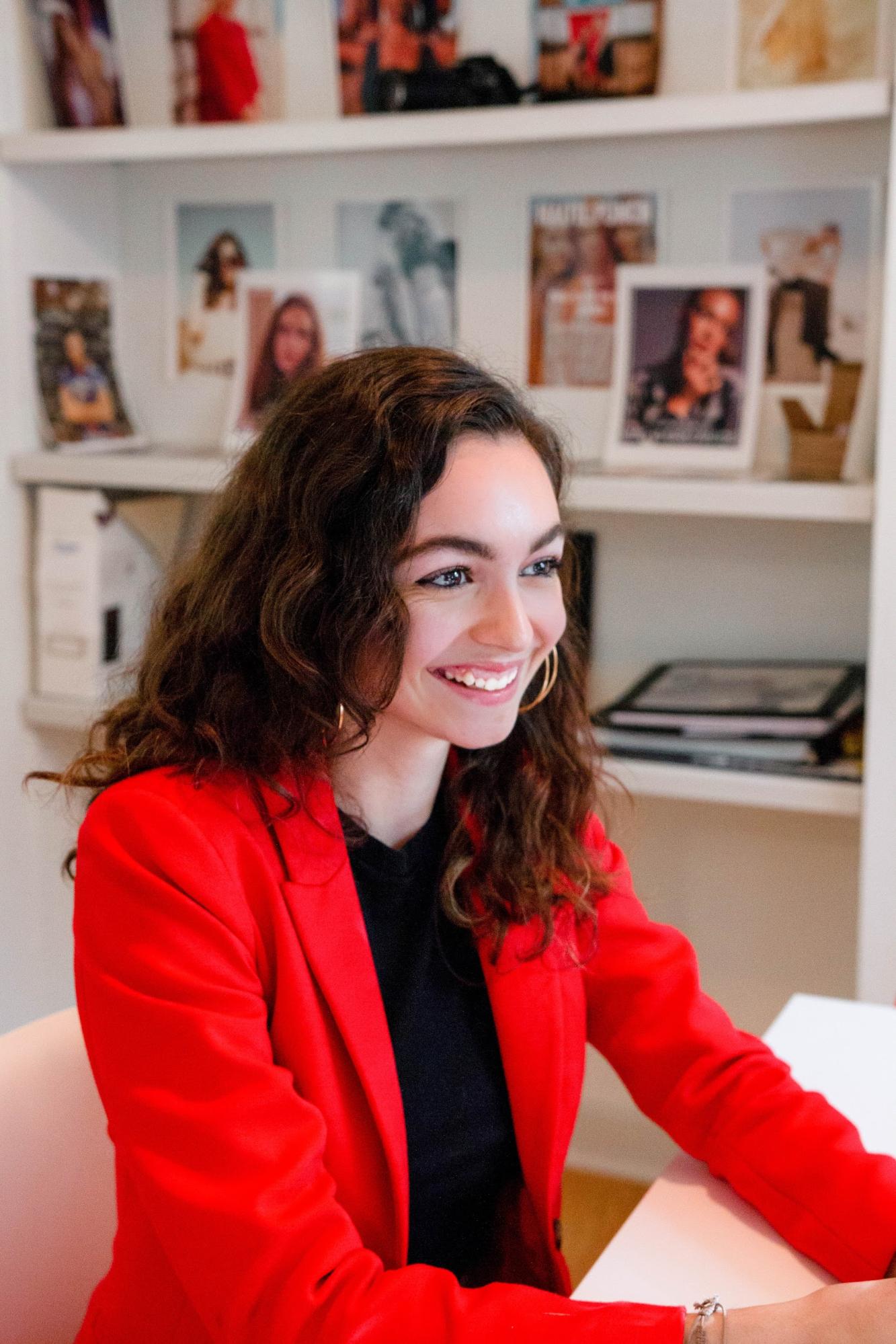 The Secret Life of a Complete Girl Boss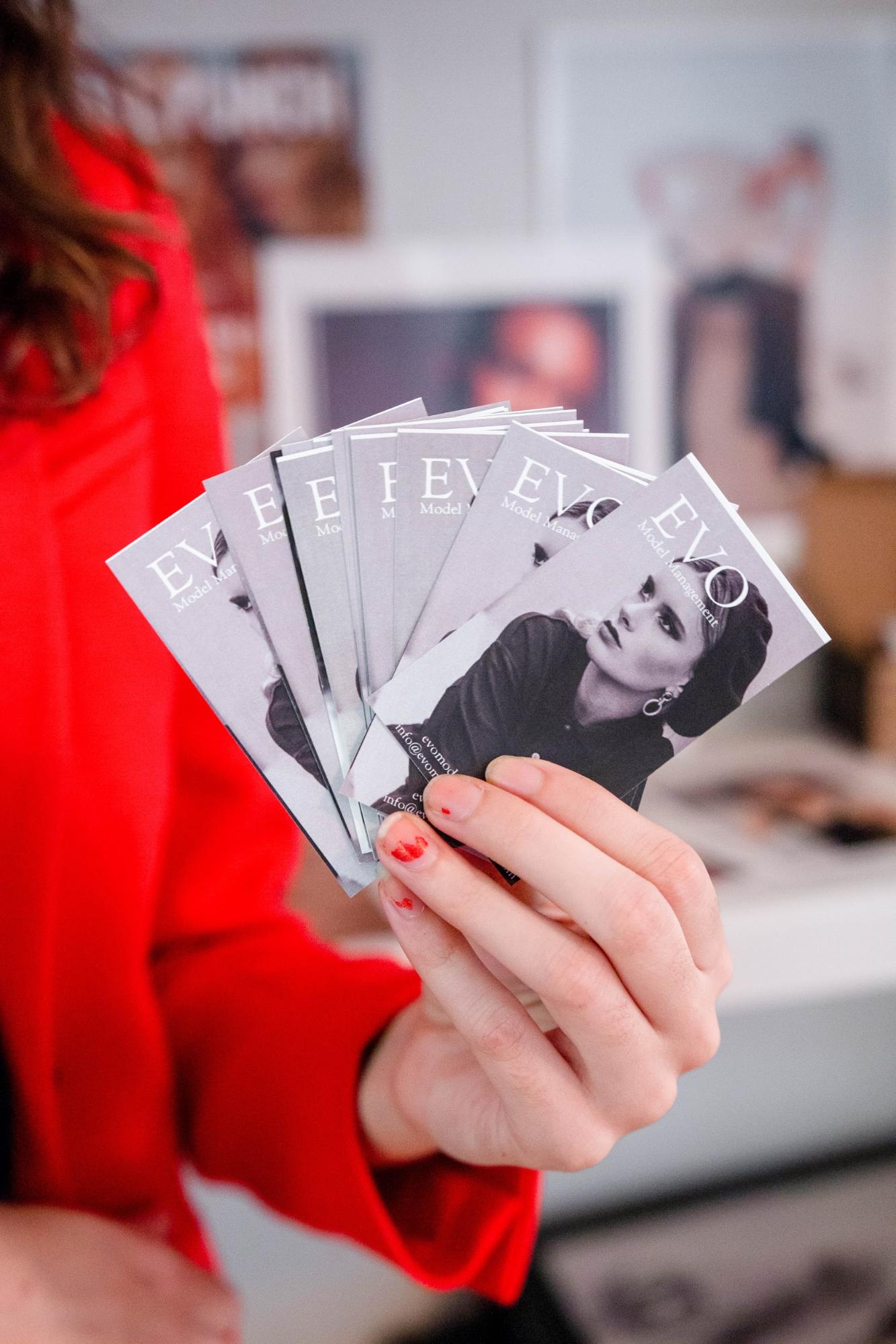 fashion evo business models agent ut austin student


A girl boss is a courageous and capable woman. She doesn't care how many people tell her "no" to her face, she pursues her own dreams. Not only am I obsessed with this phrase, but I am also utterly obsessed with real-life women who roll back their sleeves and dive headfirst into the unknown to fulfill their aspirations. My enthusiasm is palpable, shooting through my fingertips and toes, as I walk across West Campus preparing to interview one of UT's own completely stellar girl bosses: Oceané Maher.Oceané is the young and driven owner of EVO Model Management, along with being a full-time student. She opens her door and invites me into her cozy apartment. Eclectic Harry Potter-eque décor and a little cylinder aquarium housing delicate jellyfish. Their dainty tentacles are pulsing as if they're imitating the excitement in my veins.The thriving prior-model-turned-mother-agent is dressed to a T in a thrifted bright red blazer that immediately catches my eye, giving off an enthralling presence. We sit down in her home workspace and dive into our highly anticipated conversation.

Spark Magazine: Can you explain a little about what EVO Model Management is, and your role in the business?

Oceané Maher: I'm the owner of EVO Model Management, a mother agency in the fashion world. Our goal is to get our models signed to major modeling agencies. Right now, we have 21 models signed to us, and two of our models are signed to major agencies. One is signed to IMG World Wide — so she's signed in New York, Los Angeles, Paris, Milan and Sydney. Another one of our models is signed to State Management in New York.

SM: How did you begin EVO? What's the business's journey?

OM: EVO was started last November, and I actually started it with my brother but fired him after two weeks… [Oceané pauses to laugh] That's how EVO got its name because his name is Everest and mine starts with an O. He's even younger than me. He's 17 and takes amazing photos… But my gosh, he was impossible to work with. When I first started, I scouted mostly on Instagram and found random people in Austin that I thought could be good models. I reached out to them, and most didn't respond... But some did. For those that did, we scheduled a test shoot and eventually signed the ones that had the most potential. Now, most of them come to me through the website. I want to cap the number of models to where I'm at because I have so many already, but anytime I get a really good submission I can't say no…

SM: How do you manage all 21 of your models and run your business while you're also a full-time student?

OM: I think at this point I'm kind of in a groove... It was harder at the beginning really because I was still figuring things out and making connections. Now I know what I'm doing. I have a lot of photographers, stylists and makeup artists that I work with. Most of my classes are in the morning, so earlier in the day I'll just focus on school and then when I get home in the afternoon, I'll just focus on EVO.

SM: What does a day in your life of owning and managing EVO look like?

OM: I mostly work from home. I'm constantly scheduling photo shoots for portfolio developing, so I'm reaching out to photographers and stylists and makeup artists. I run our social media and update our website. Responding to emails takes up a lot of time because I get a ton of emails from photographers, model agencies and model submissions. If I'm interested, I'll respond and schedule test shoots. I also have to handle the financial part of it, and then obviously the agencies. Every once in a while I'll take my models' digitals, and I'll submit them to agencies. Any trips that my models go on I have to schedule and organize. I write the modeling contracts… [She pauses to think and laughs] I lose track of what all I do sometimes…

SM: What made you want to move out of the modeling world and into the mother agency world yourself?

OM: I want to be able to give the models an opportunity to have a positive experience in the model industry. You hear all of these horror stories constantly — like scam agencies, models with eating disorders. This industry can be negative, but I think if you have the right guidance it can be a positive experience, and you can have a really good time and even travel the world. A huge reason of why I started my own agency is because I personally struggled with eating disorders in the past. I went into eating disorder treatment when I was 19 and had to do a medical withdrawal from school. This is an industry that has a lot of eating disorders... It has a lot of extreme standards for models. My models know they have to meet certain body standards, but I encourage them to do it in a healthy way and just support them through it. I wanted to use my own experience to hopefully prevent others from going through that.

SM: What do you love the most about your job?

OM: Definitely the relationships I've formed with my models. We're all a big family. Every once in a while we'll have potlucks and stuff. Getting to know them and getting to be a part of their lives is really my favorite part... I'm the "mother" agent, so some of them will even call me "mom." They're just a couple of years younger than me, but it's so funny.

SM: Have you ever ran into any challenges stemming from your gender or young age?

OM: Oh yes, some people think that they can take advantage of me because EVO is a pretty new agency, plus I'm young and a girl. I've had agents reach out to me who are a little sketchy. I've even been told that 'others have been in the business way longer than me,' 'who do you think you are?' and stuff like that… I've also had people trying to change up my contracts. I think people have this idea that I'm a pushover and I'm just going to go with it, but I'm pretty stubborn so…

SM: Do you have any advice you would give to aspiring girl bosses?

OM: I would say just go for it! Honestly, I didn't have a business background at all. I half-knew what I was doing. I probably could have put in some more work before jumping into it, but I would say start as soon as you can because now is a good time. I don't know if I would've been able to start EVO after graduating; you don't make money right away – you have to invest time and money into it. So, if you have the opportunity to just jump into it now, do it. You don't know if you'll get another chance. •






By: Carson Blair

Photography by: Carson Blair

Driven by creativity, Carson Blair is a second-year Radio-Television-Film major. Her interest in film stems from her deep passion for photography, and she pursues freelance photography outside of classes. In her free time, she can be found adventuring around Austin and collaborating with other creatives.