The Memory of Red

August 10, 2020 / Eunice Bao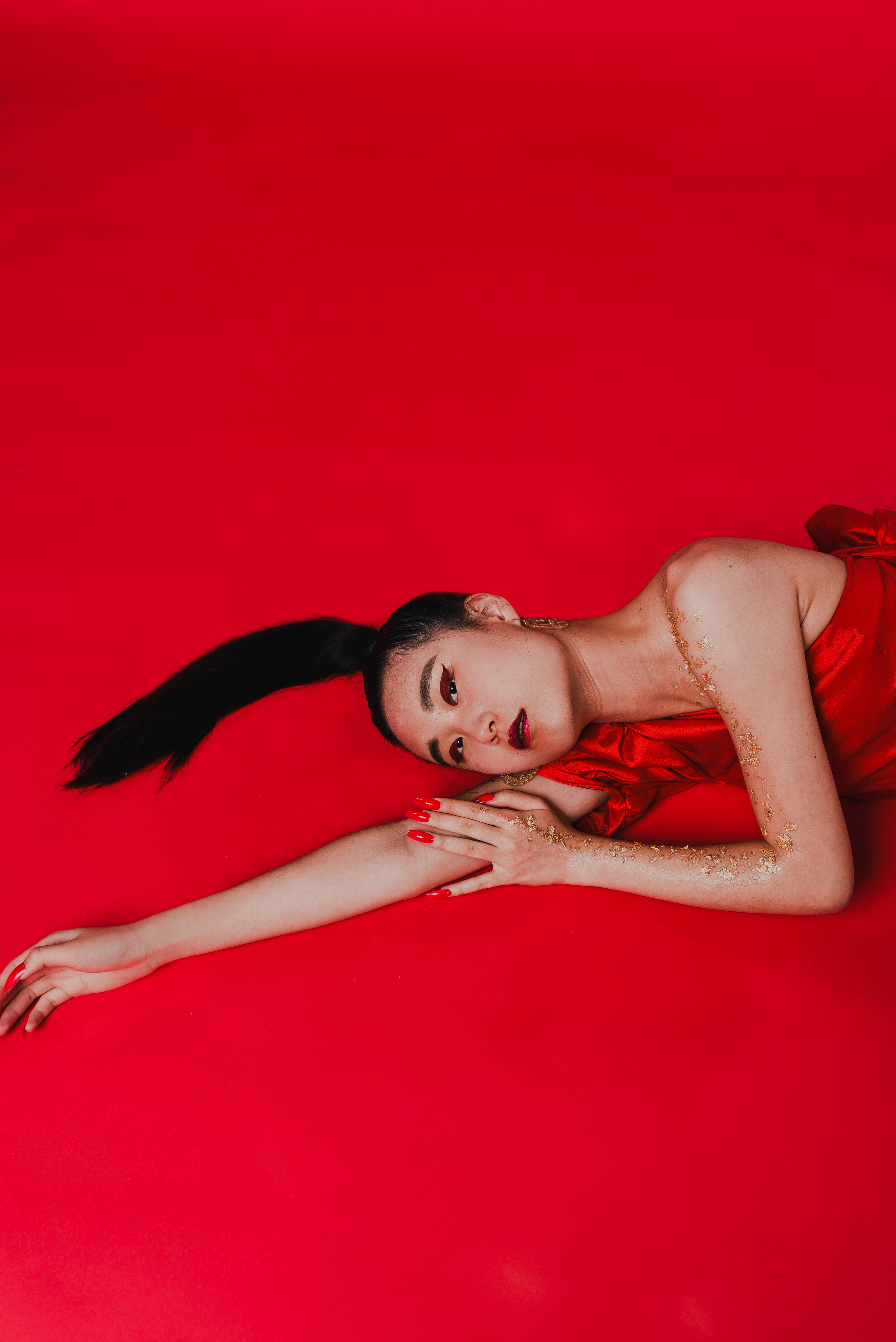 Stealing one of the sugar cookies in front of the burning incense, I nearly defiled my grandma's red altar. At that moment, I knew I didn't and could never belong here.


My mom gave me a red scarf before I left for the heart of Texas. I was about to start college in Austin. "In case you get cold," she said while folding the scarf and putting it into my already bulging suitcase.

I remember when I was seven in Foshan, my mom had also bought me an embellished red qipao. I wore it to our family photo shoot during the week of Chinese New Year, 2010 edition. Smiling beside my cousins, aunts, uncles, and grandparents, also sporting their New Years' best, I blended into a sea of red. Even just for a moment, through the photographer's lens, I felt united with my family, whom I hadn't seen since I was a toddler.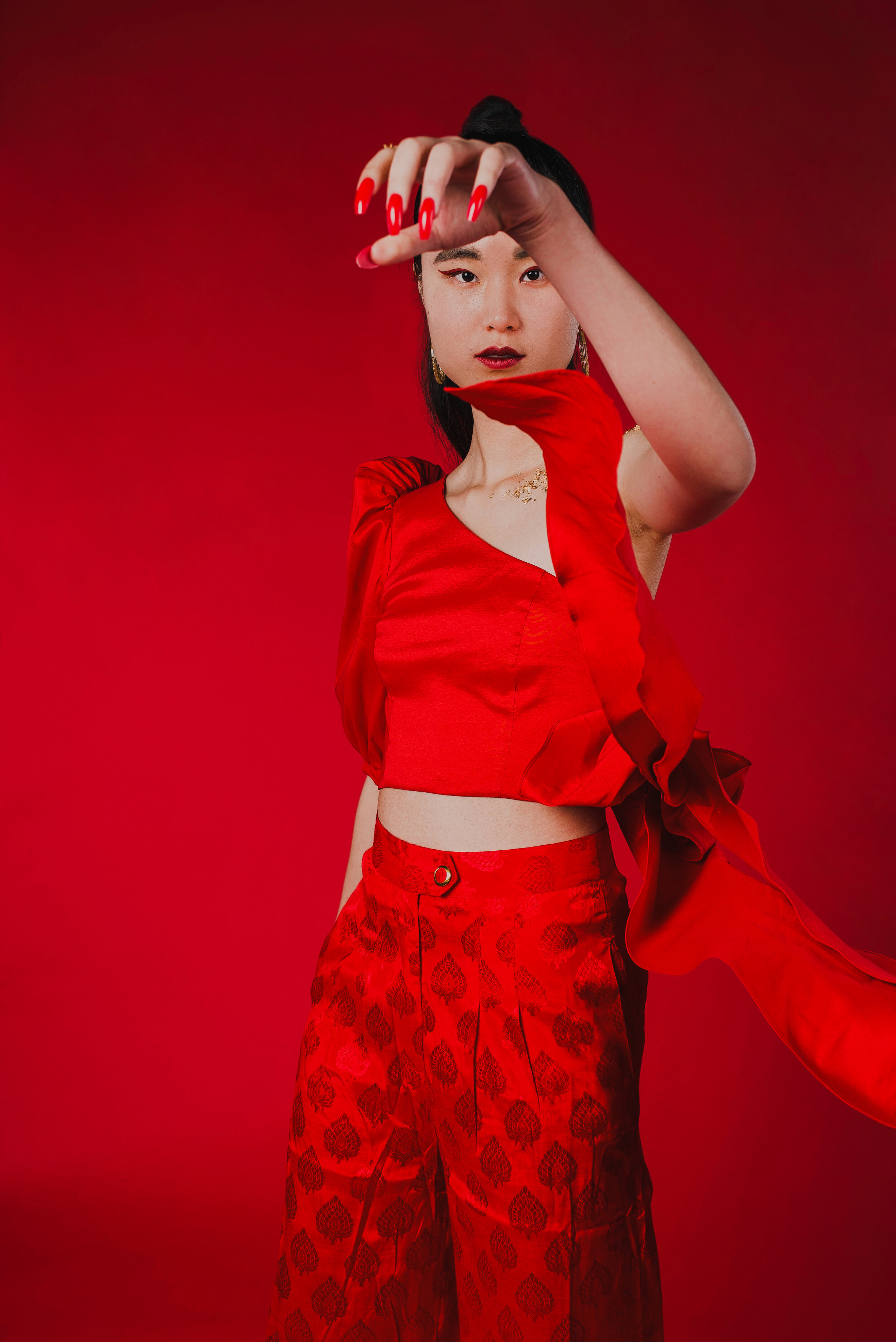 After some group family photos, my mom and her sisters wanted to take a picture by themselves, so we kids waited outside the studio. My cousins started to count the amount of money in the red envelopes they received that day, while my older sister took out her CD player — a parting gift from her best friend before we left Houston. With one earbud in each ear, we bopped to the latest Taylor Swift CD my sister and her friends had been obsessed with.

I wore red that day, but my heart missed the American half of the world. There, I thought of red as nothing more than the color that increased my heart rate during my sister's fifth-grade science experiment on the effects of color.

We had only been there a few months, and every part of this world screamed to my seven-year-old self that I didn't belong. I had been born here, but I wasn't from here. I remember when we arrived at the Guangdong airport from Houston. My dad pointed out my uncle from far away, but I didn't know how to greet someone who I felt should be a familiar face. The reality was — the only faces I recognized were my grandparents' from a glitchy Skype screen. I hadn't been back to my motherland since I was a toddler. Why do I feel so guilty for not remembering? My dad, sensing my panic, leaned down to me and whispered, "Call him yi zhang."






My uncle drove us back to my grandparents' house, and there, my small family of four became engulfed by dozens of relatives. My nose crinkled at the familiar whiff of white cut chicken that greeted our return. The voices saturating the air were like my parents' full-on Cantonese conversations to each other amplified.

The only Chinese I knew was from mirroring my parents' intonations, so I looked for other things to do. I walked to the red altar burning incense outside the kitchen. The smell of chicken was making me hungry, so I, not knowing any better, took a Chinese sugar cookie from the front of the altar. My mom snatched it away from me and carefully put it back. "Don't touch that," she said, eyeing my grandma who was bringing the dishes out. I stepped away from the looming altar, not realizing the gravity of what I had almost done.

The voices in the air ceased, and suddenly, we were seated around a table embroidered with the best Southern cuisines. I was relearning the flavors of my favorite foods while feeling all the more distance from those around the dinner table. At dinner and in the days that followed, my grandma began telling me stories about how she sang lullabies to me every night when I was still a toddler. She sat me down in the old rocking chair in her apartment, recalling how I would sit on the chair for hours rocking back and forth, with my tiger stuffed animal in hand. During my short stay in Foshan, my grandma took me along for her morning walks, where she described my hometown, the coral buildings around my neighborhood park stretching toward the sky. I clung to each of my grandma's stories, for they are remnants of a culture that seemed far too foreign to be mine. I later learned that the items in front of a burning altar were offerings to greater deities of Confucianism and Taoism, and taking from them was akin to stealing flowers from a grave.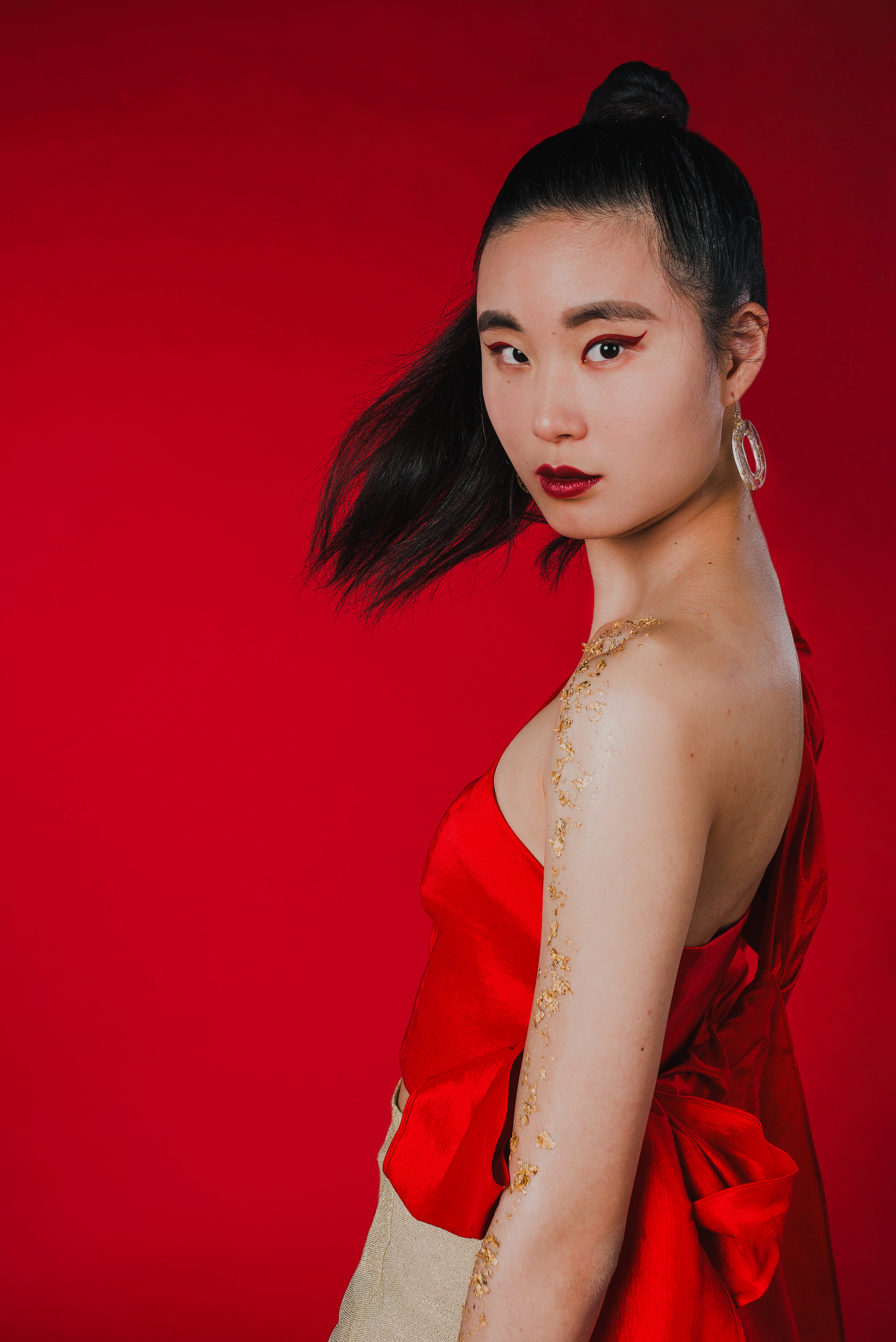 My dad found a job in Beijing the next month, and soon, we arrived in the heart of China. "The Diary of a Wimpy Kid" already pushed to the back of mind, my culture felt closer to my identity than ever before. Attending school there, I was taught to memorize couplets, classical poems, and centuries of Chinese history ⁠— how the ancient Chinese viewed the emperor as the rising red sun. And my favorite, learning about the Forbidden Palace. Dynasties rose and fell, but the palace's walls remained deep, deep red. The walls guarded the royal families and its closest subjects from any danger while exuding its very own radiance to the outside world. When I got the chance to tour the palace, I managed to mess up. Brushing my hand across the millennium-old red pigment on the gate, I stepped on the doorsill — a blatant sign of dishonor and a potential yin-yang imbalance. One step forward, two steps back. I realized I was still stuck between being a foreigner and a citizen of my own country.

I kept my dad's promise close to my heart — we would return to America in no more than three years. But the number kept changing. Four, five, five-and-a-half … almost six years had passed since my uncle picked us up from the Guangdong airport. I asked my dad daily when we would leave, my restlessness fueled by my constant daydreaming about eating American candy again and being able to watch American cartoons without angering the government-imposed firewall.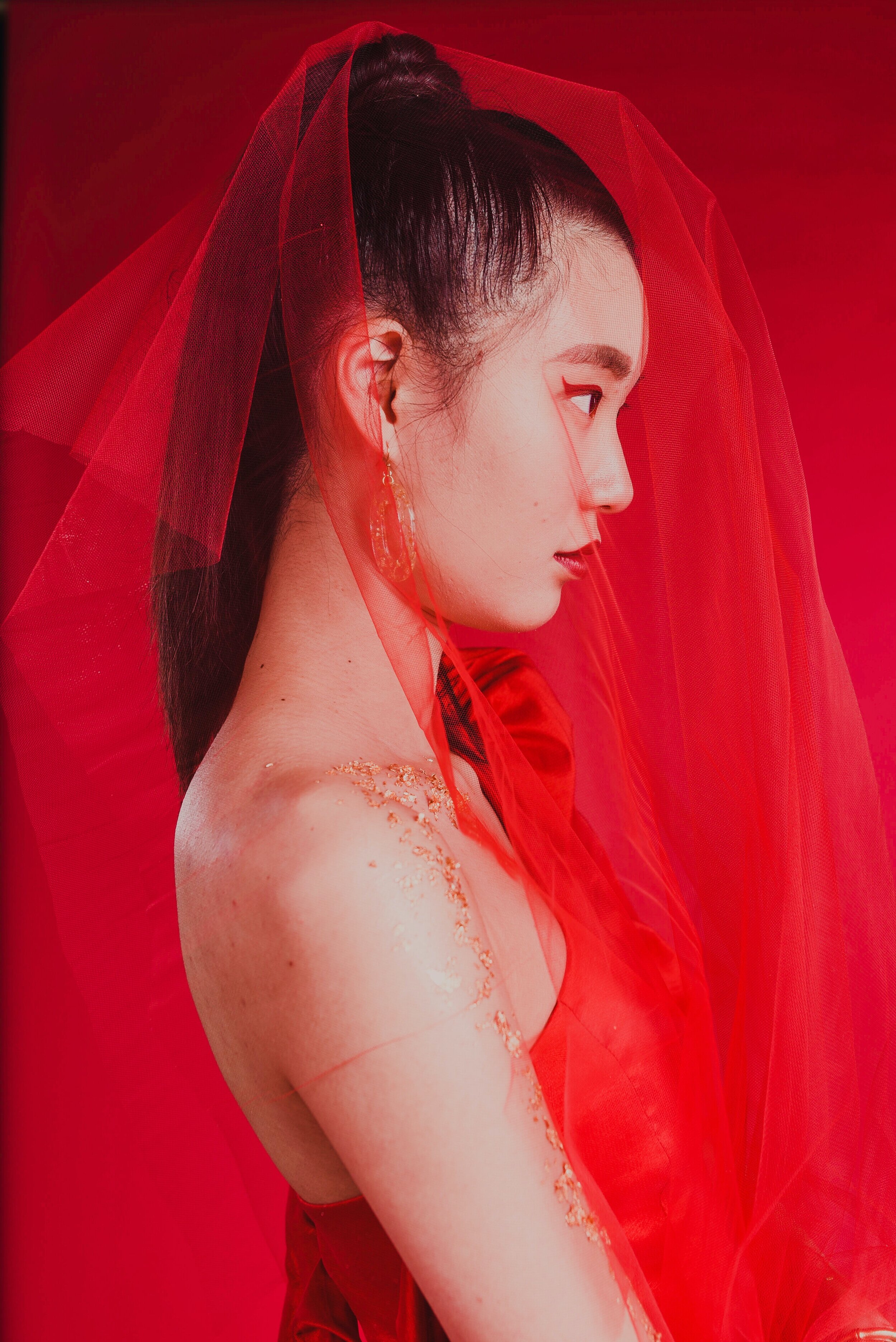 The summer after I turned 14, we moved, embarking on our third migration across the Pacific Ocean. My childish desire to have one home — America — faded shortly after our arrival. I found myself searching everywhere for the red that I desperately missed: in the modern buildings aligning the streets, and in the "authentic" Chinese restaurants that put way too much sauce in their dishes. The restaurants that come close to my grandparents' white cut chicken are the ones with some kind of red altar in front of the restaurant, with incense burning, of course. I chuckle when I see them, resting in the fact that somewhere on the other side of the world, my grandma's was burning, too.

On a cold day in my college town, I put on my mom's scarf because it reminds me of home, wherever it is — and with it, wraps my memories of a place thousands of miles away.■






By: Eunice Bao

Layout: Rebecca Wong

Photographer: Cat Wilson

Stylist: Vivian Yu

HMUA: Sara Tin-U

Model: Susanna Wang