The Race Or The Rodeo

November 4, 2019/ Faith Castle






When Lil Nas X blessed America with his country hit, "Old Town Road", country & western fans expressed their disdain for the song's high ranking on the Billboard Country Chart. After many complaints, Billboard removed the song from the country chart and placed it in the hip-hop category. Black music fans everywhere expressed their concern on how a black man's art was automatically boxed into one genre. It seemed as if black people were limited by their style and couldn't assimilate into the western world. Black westerners influenced cowboy culture— why is it often forgotten?

When people forget black cowboy culture, it's often assumed blacks don't belong in the western space. However, today's black artists have proved otherwise. Upcoming rapper Megan Thee Stallion embraces her Houston hometown through a southern aesthetic. For her "The Tonight Show with Jimmy Fallon" appearance, Stallion spit out the lyrics to a melody of her hits "Realer" and "Big Ole Freak" in a cutoff Houston Rockets Jersey and matching brown leather cowboy hat and boots. In her latest music video with rapper Gucci Mane, Stallion dances on a horse despite the heaves of glistering chains, fur coats, and high-tech cars. Earlier this year, Knowles paid homage to her Texas roots in "When I get home" her fourth studio album. In her music video for "I saw things that I imagined/Down with the Clique", Knowles took a modern twist with her fashion expertise adding silver fringe to western-themed outfits. The video embarks on a journey of the black and brown Houstonians who quested their way to the top but forgot their roots. The symbolic video reminds fans that the "yeehaw agenda" belongs to black people, too. Knowles tributes her ancestry in order to reveal a modern twist on how black people can still incorporate their heritage into their craft. The silver fringe, the beige bodysuits and cowboy hats and long hair extensions metaphorically tell the story of black culture's influence on modern trends. Their style shows more than their belonging in this space, it shows their value. These black artists have spread western looks in r&b and hip-hop genre while curating cowboy couture. Statillion and Knowles are emulating the works of black cowboys of the 19th century by not fitting into the western world, but standing out and making it their own.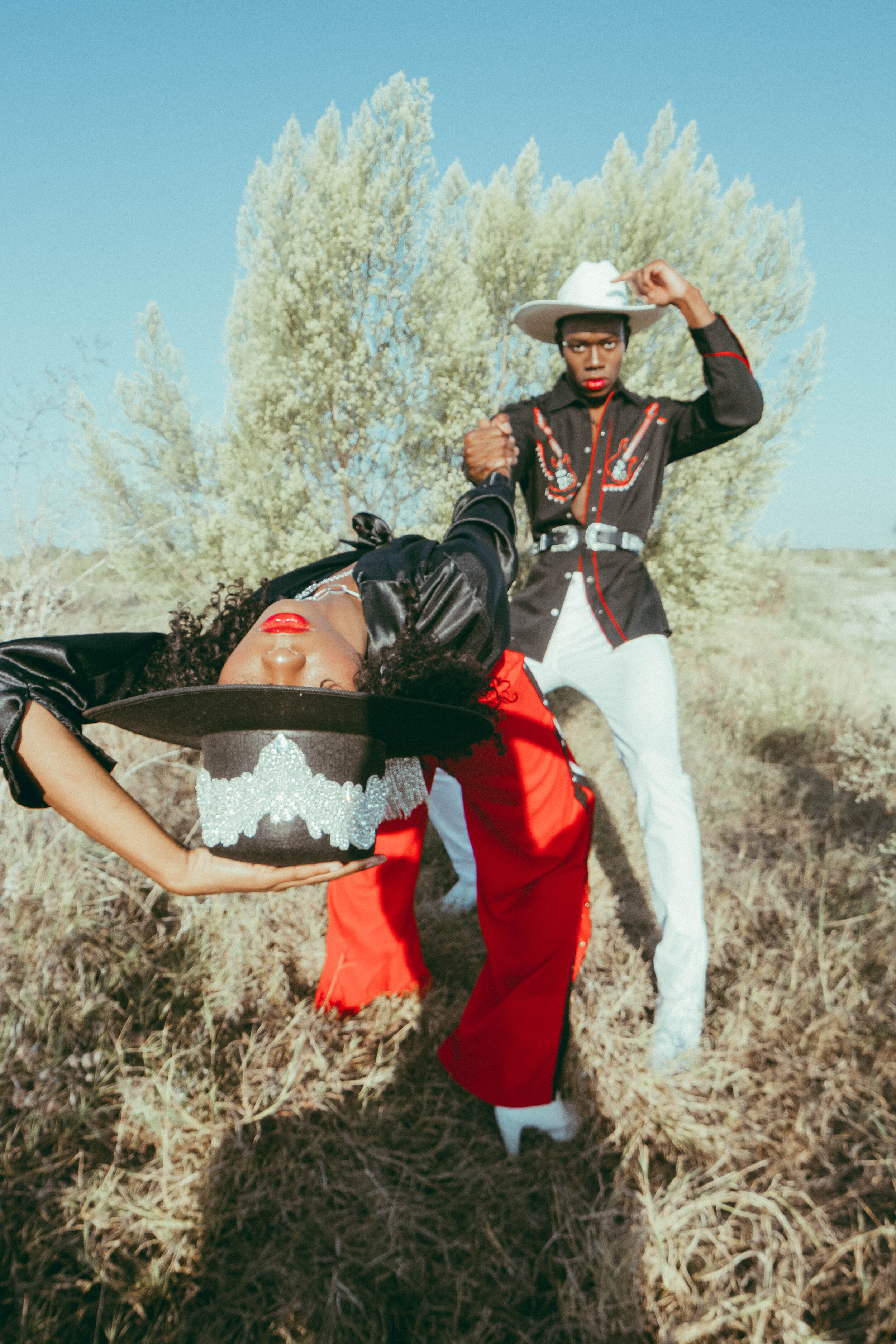 Cowboy culture is being rejected from a space, making it better, and being praised for. Pro Hall of Famer Bill Pickett invented bulldogging, a technique to wrestle a steer to the ground. Nat Love also known as "Deadwood Dick" claimed fame after winning a rodeo in Deadwood, Dakota Territory. John Ware brought the first cattle to Southern Alberta, Canada. These black cowboys shared similar experiences in impacting the western culture, receiving praise from rodeo fans and treacherously training their way to the lasso paradise. They also shared similar experiences in slavery. Pickett became the first black cowboy movie star but was a descendant of slaves. It is rarely discussed about the lineage of his triumph to find success in a world where opportunities were low and disappointments were high. In his autobiography "The Life and Adventures of Nat Love", Love describes how even slaves who were under "indulgent masters" were fortunate but still neglected from "anything in the nature of education, as education meant the death of the institution of slavery in this country." Despite the terrible living conditions, Love learned to read and write, and eventually became one of the best shooters at 16 years old. The hustle wasn't about the prizes or the fame but his way of survival. When people forget cowboy culture, they dishonor the fight blacks had to make in order to earn respect.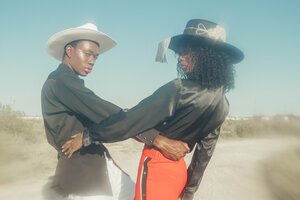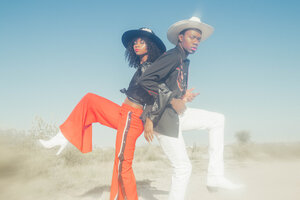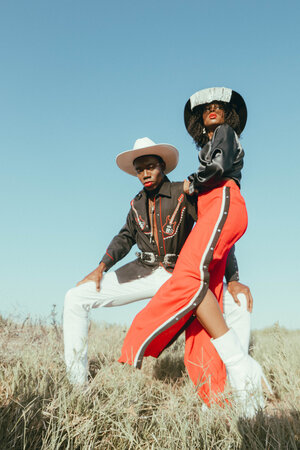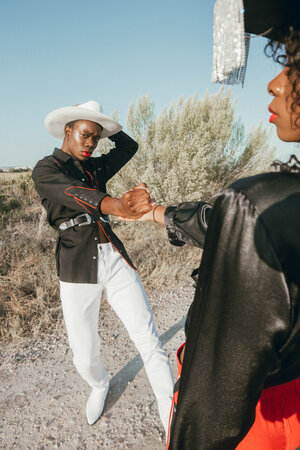 When people forget the black cowboy history confusion is created as to why black artists wear their attire in genres outside of what's considered country/western. For black artists, like Knowles and Stallion, it's an honor to embrace their ancestry and wear a cowboy hat without being cast down by society. That's why Lil Nas X's number one hits is more than a chart-topping song for the country genre; it is a milestone for Lil Nas X overcoming a race barrier to reclaim his passion for 'hoedown hop'. Just like black westerners, Lil Nas X will go down in history as someone who not only contributed to the genre but found an escape from the burdens of stereotypes, segregations through music, and elitism.

The fringe on a Knowle's cowboy hat may seem like an extra gesture for the western emblem. Stallion's thigh-high boots rise to a level of divaness that even Dolly Parton wouldn't participate in. The trap beats incorporated into "Old Town Road" doesn't fit into the normal hillbilly hits. But this is what the original black cowboys embodied. They discovered their own genre by adding twists and turns to rodeo tricks which led to their success in the industry. It's important to understand black cowboy culture is its own genre filled with the heart of passion and the soul of breaking barriers. When this is forgotten, people don't think black artists belong. Perhaps they don't. Maybe the world of country-western is a ranch rooted in Anglo-saxionism, but cowboy culture is a rodeo displaying the exquisiteness of black creativity. •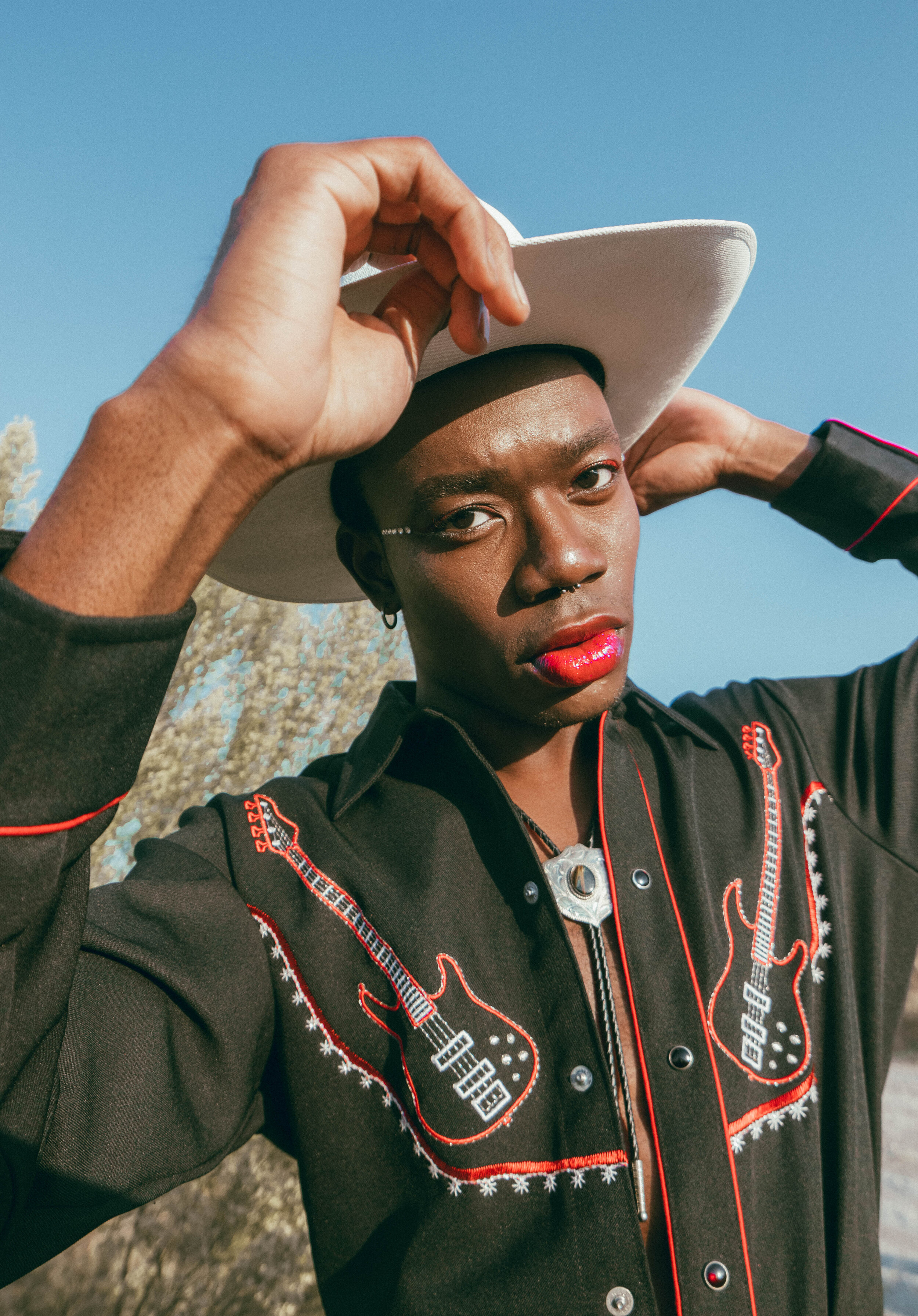 by: Faith Castle

stylist: Vivian Yu

HMUA: Anna Strother

models: Megan Bennett, Zion