The Reflection of a Recluse
March 9, 2020 / Marybeth Schmidt



Cradling a Rolleicord camera to her hip, she creeps through the streets of Chicago, her broad shoulders scarcely grazing those she passes. The store window mirrored her serious face, long eyebrows, and heavy-weighted clothes. She pauses for a moment, gazing at her reflection. No one notices her, except the woman whose eyes echoes back. She is there but invisible to the tragedy, the insecurities, the pride, the folly, the innocence and the truth that walk by. Her voice did not shout at the sun to fill this dark misfortune that she saw. Instead, she remained on the outskirts, walking alongside it all. With my digital camera, I creep with her.

Vivian Maier was a mystery inside an enigma. She wanted to be private, so she stayed intensely guarded until she needed to speak her mind about politics or men. Seemingly a European woman — unapologetically independent and spoke with a delicate French accent — she was born in New York City in 1926 and moved to Chicago as an adult. She worked as a nanny while developing her passion for photography. With her medium format camera, Vivian moved through Chicago as intimately as the wind, a lone wanderer obsessed with taking photos of life. Her subjects were often the underrepresented, the downtrodden. She keenly captured the unusual — the oddity, the frankness, the embarrassing, the unappealing aspects of being human. She was very specific in her choice of what she photographed, and that is precisely how she made her point.






Yet Vivian never showed her photos to anyone; she was unknown, unpublished and also poor. She was unimpressed by material wealth. She had storage lockers stuffed to the brim with photography books, knickknacks, newspaper clippings, magazines, home films and undeveloped film. After Vivian's death, over 100,000 negatives and hundreds of undeveloped rolls of film were unearthed. Vivian's photographs unclothed Urban America, illuminating the second half of the twentieth century from the late 1950s to the 1990s. Obscure, with barely a grin, she mastered an art form that bared the incongruity of life. She is now among the greats of street photographers.


"Obscure, with barely a grin, she mastered an art-form that bared the incongruity of life. She is now among the greats of street photographers."

Vivian's movements are mine, synchronized yet she does not know it. With my digital camera, I am moving through the streets of Austin, attempting to capture even a glimpse of emotion that she did. Skyscrapers graze the clouds as the people are trapped below. Lost in the mundanity and repetitiveness of human success. I watch them climb on top of each other, whether attempting to pass another or gasping for air, I cannot tell. I see Austin in the way she sees Chicago. My photographs switch this colorful city into black and white. Growing up, that's how I always saw the world. I was able to break people down to their core and see the suffering and loneliness resulting from the constant need for more. I started photography at a young age. Not really knowing what the point of it was, but I was simply shooting what I saw. I looked up to creative minds. The ones who saw life and color the way no one else had. As I've matured in my craft, I bring this mentality towards my photos. I think to myself, what does the world need to see; who can I be a voice for? Now I know what I am seeing, and I am intentional about what I shoot. However, I often have a Jack in the Box moment — surprised by the hidden images uncovered in my photos. Those are the moments I live for. I have the power to surprise individuals in the same way. To bring the desires, qualities and tribulations of one life to another across the world. We are all one unit needing to learn from one another. The images I produce aim not only to expose reality, but to uncover the unbelievable scenes of jubilation in life.


Vivian's reflection will always be one I will try to echo as I continue my journey. Her work is brilliantly inspirational. With empathy and respect, she seizes strangers' most private moments and vulnerable feelings. I aspire to be like Vivian in more ways than one. We share a recluse photographer space, practicing quiet observation. As I walk the streets following Vivian, I start to lose her in the space of my thoughts. I begin to step out of sync with Vivian. She was so focused on being on the outside, did she ever let anyone in? Completely removed from family and friends, was her own photographed shadow or reflection the only person she wished to see or interact with? As I watch Vivian, I wonder if she ever truly felt alive, seen or heard. Or did Vivian have a new breath in life, one we haven't inhaled before. I am so focused on getting other people to acknowledge my work, I neglect the responsibility of disbanding from the marching line to create my own steps. So focused on pleasing the eyes looking down on me, am I the one who has not felt alive?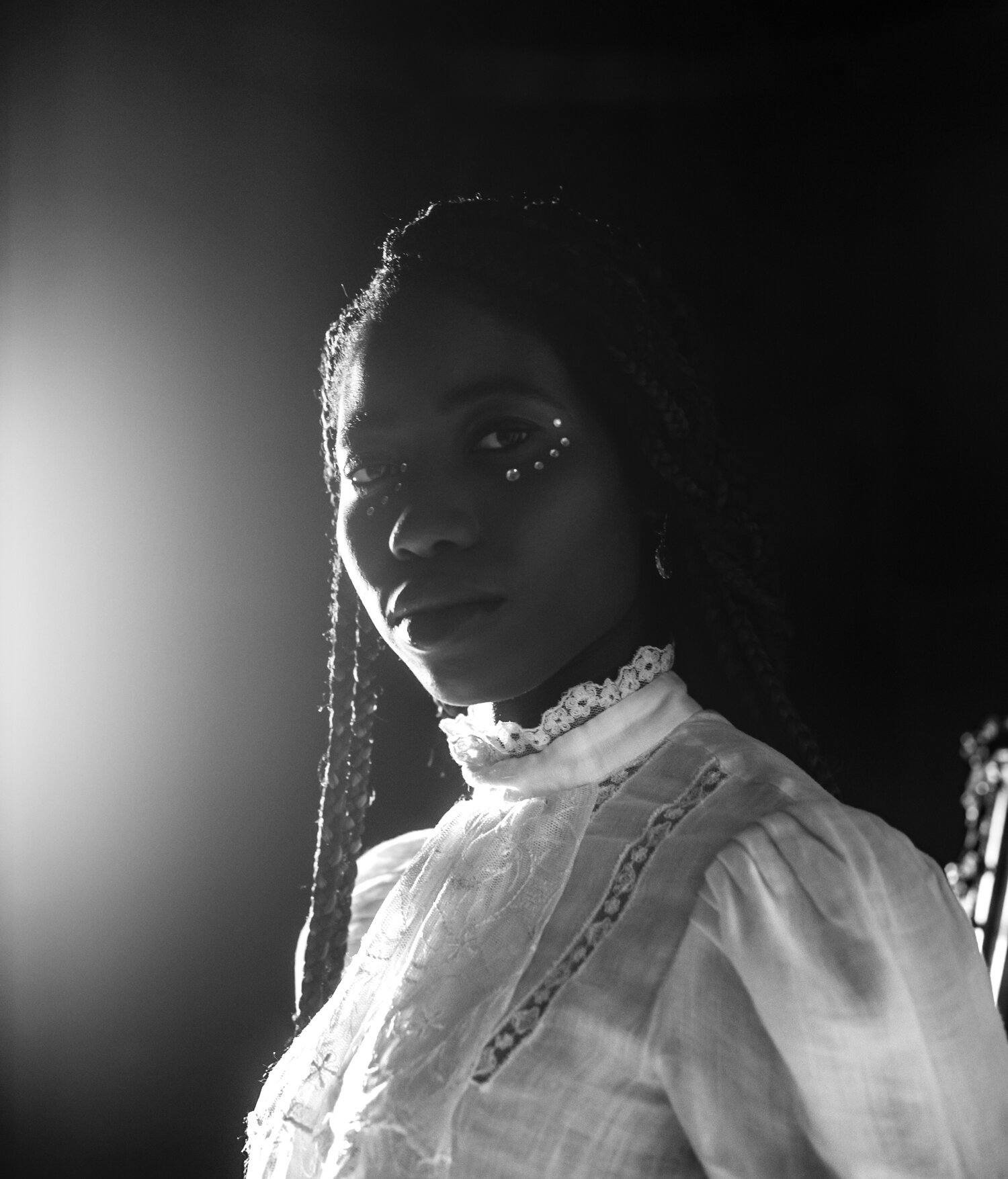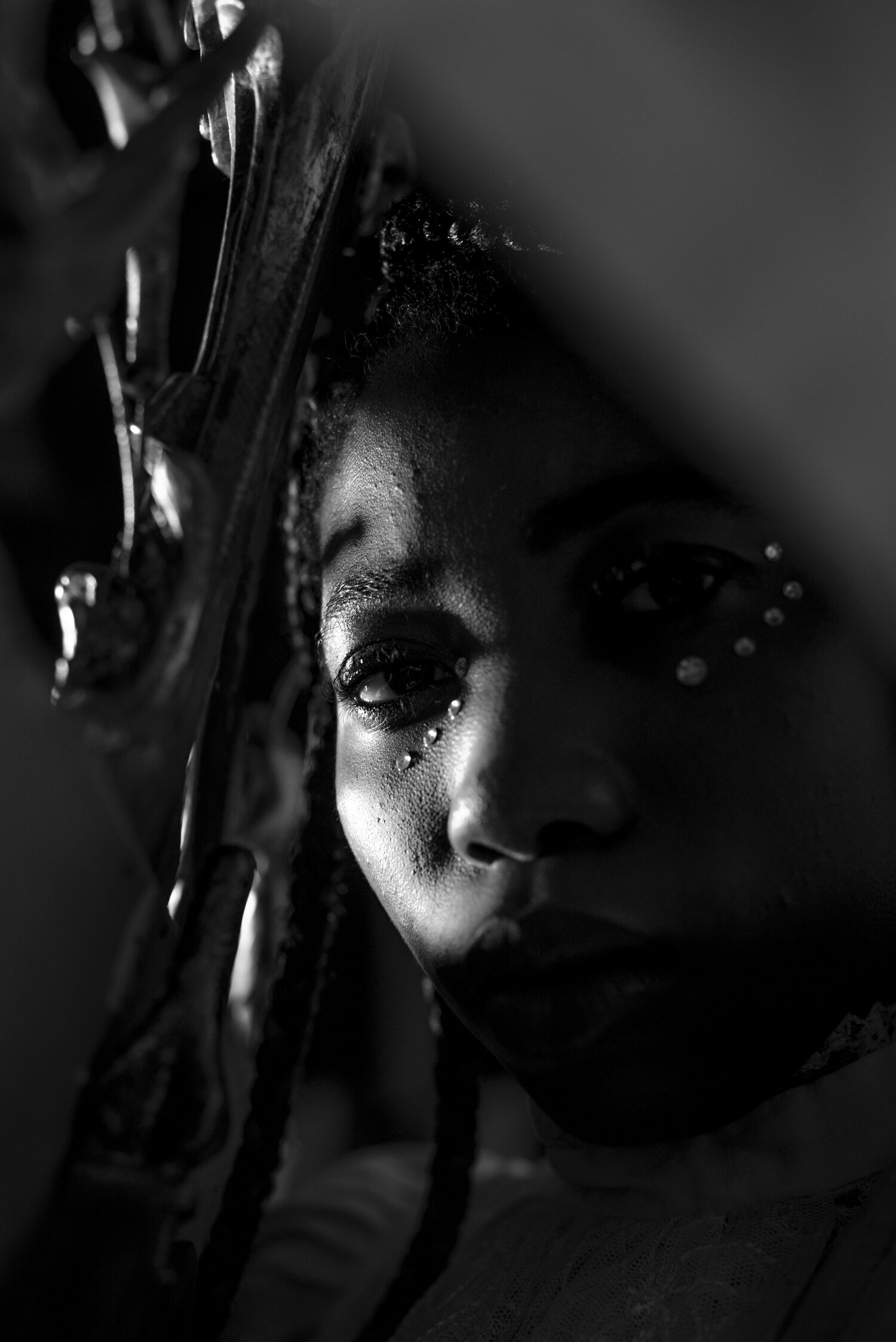 Weaving and waiting but always watching her, I try to catch up to Vivian. I ask why. Why she kept everything hidden. Vivian photographed our social history in completely new and uncommon ways. Her images noted the societal norms and hierarchy that so clearly drive our beings. Yet, she cowered with the others beneath the buildings. She didn't look at her own images or let them be a voice for others. Her photographs were simply giving dust a place to fall. Fortunately, for the rest of us, someone brushed away the dust and showcased her talent. Yet, I have to wonder if she wanted this fame in death. We invade her space in the same way she invaded stranger's moments. If karma is an actuality, then is it fair to bring familiarity to this unknown woman? Yet she only captured these individuals, she did not reveal the photographs. We are not only unveiling Vivian, but also hundreds of people with her.

Perhaps Vivian knew fame would taint a truthful reflection. Yet for me, I will always treat photography as a voice to expose reality, evoke life and unite worlds. As a vital means to generate a kind of moment where two presences can vibrate as one. Photographs have the power to declare infinite varieties of perception, interpretation and execution. When I see my subject through the lens, it is a clear and unfiltered window. I am connected to this stranger, and unlike Vivian, I know the importance of sharing photographs. Unlike Vivian, I don't let the connection fall with the shutter. ■






By: Marybeth Schmidt Layout: Shuer Zhuo Photographer: Marybeth Schmidt Stylist: Madee Feltner HMUA: Celena Valentine Model: Ifeoluwa Kehind

View the full spread as it appeared in Issue No. 13

here

.