Wildflowers: A Mad Love Affair

May 6, 2019 / Spark Magazine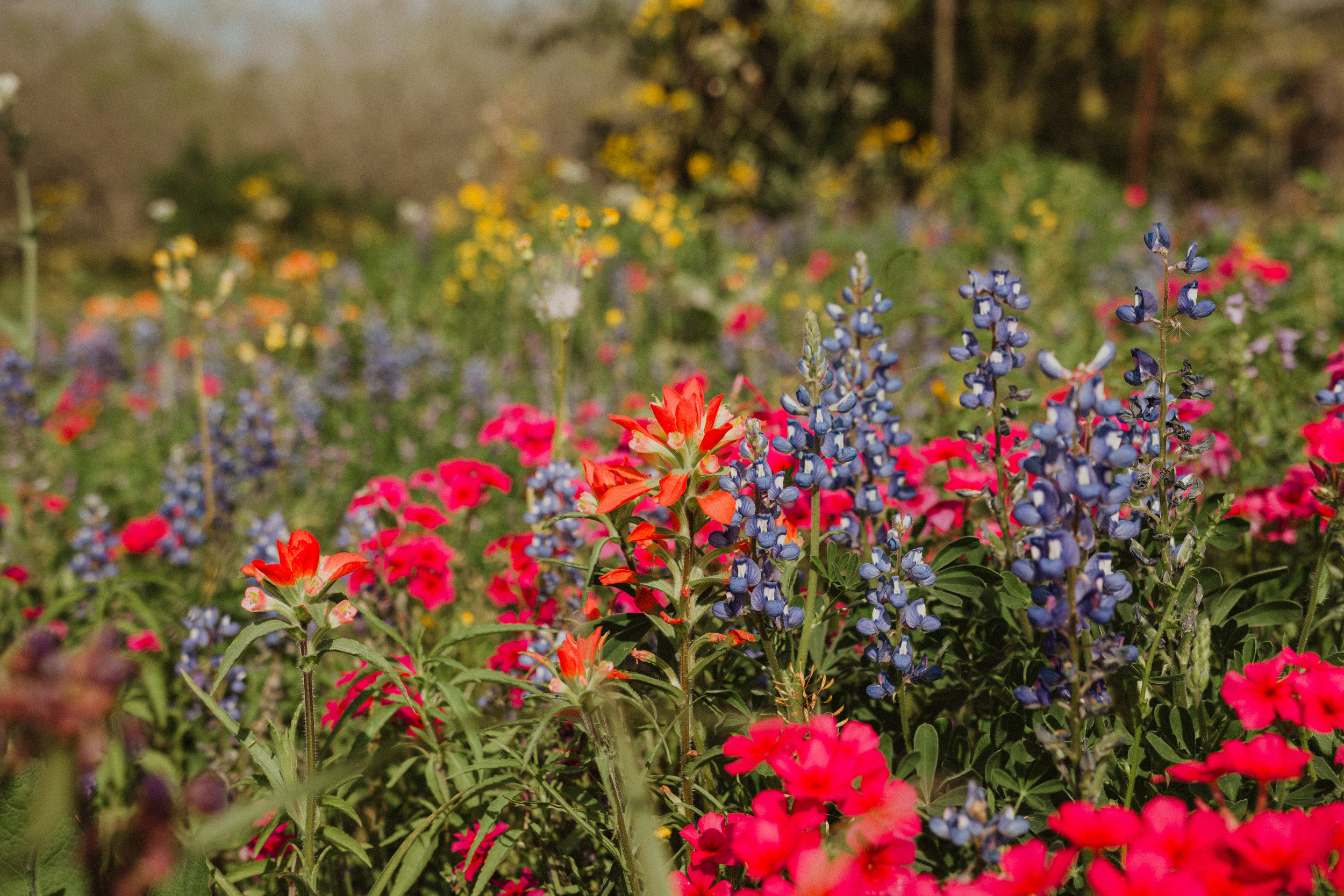 My heart flutters at the sight of a single bloom; I've been waiting anxiously for this all year. As the hands of time slowly pass, my eyes catch more and more tiny spurts of color. Wildflower season is upon us and yet again this Earth that I am beyond blessed to live on performs another miracle.

Perhaps an overly-obsessed flower child is one perception of myself, yet I cannot help but be completely consumed by these dainty creatures' beauty. The Earth is so clever and yet so selfish; hiding its exquisite treasures away for only a single season out of the year. Perhaps the duration of summer, fall, and winter are what it takes for our home to conceptualize wildflowers; swatching different colors of paint to create primed and unique blossoms each and every year. The limited time I have with them drives me to complete madness, and yet I'm in their grasp, madly in love.

My feet buried deep within creamy green grass tangled within an array of vibrant colors is exactly where they need to be; it's where I feel the most at home. It's like I'm swimming in a muddy ocean not knowing what's beneath me, except in this case the unknown warms my soul. My fingers are called to skim the petals of pastel orange Indian paintbrushes lost in a sea of indigo.

Absurdly saturated yellow and pink flowers pop out beneath the grass curtain. Their almost translucent petals remind me of innocence; cloaked in beauty, yet so dainty and fragile to the touch.

The calling of skimming urges me to pick some; for just as the Earth is selfish and hides them away, I am selfish and must claim a few for myself. As soon as I delicately detach stem from root, I am transported back in time. I am young, untarnished by the world, and frolicking along an East Texas county road picking flowers without a care.

No worries about the unknown for I have no clue what that abyss is, just completely joyridden at the moment. That memory of nostalgia holds for an instant, and then I'm transported back to the present — yet again careless frolicking in a flower field like the madly in love flower child that I always will be. •





Written by: Carson Blair

Photographed by: Carson Blair
Driven by creativity, Carson Blair is a senior majoring in Radio-Television-Film. Her interest in film stems from her deep passion for photography, and she pursues freelance photography outside of classes. In her free time, she can be found adventuring around the Austin area and collaborating with other creatives.