Meet the New York Fashion Week Freshman Class of Designers

---
---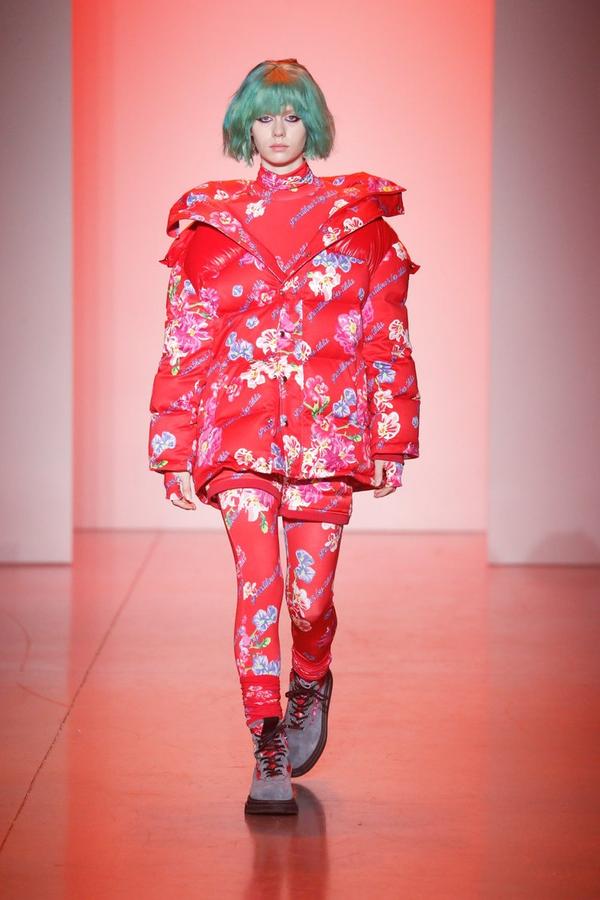 Images via HYPEBAE, NYFW, Vogue
Major fashion houses consistently bring allure to the New York runway, but lesser-known designers, from Manhattan's 23-year-old Olivia Cheng to the identical twins of BRUCEGLEN, showcased designs that are equally gravitating. Due to the runway show's recent hybrid format, many experienced brands are new to the runway and anxious to debut. These newcomers in particular certainly turned necks this season — COVID was their chrysalis, and NYFW is their butterfly.

So, here are our newcomer highlights from the Fall/Winter 2022 collections:
Schiaparelli's collection was exclusively black, white, and gold. The black and white color provided consistency and class to the designs. Meanwhile, the dazzling gold was always thick, metallic, and sharp, looking cold to the touch, providing a dramatic contrast to the simple monochrome colors. The models looked like fierce modern-day goddesses, the kind you imagine when reading a Madeline Miller novel.


Image via Vogue
GREEDILOUS BY TILDA

After garnering success in South Korea over the past decade, YounHee Park's brand, Greedilous, finally made its debut on the American runway this season, showing an ambitious collection distinguished by its big, bright, and colorful outerwear. Their new "A.I. designer," called "Tilda," generates images that Park transforms into fashion. The collection, called "Flowers on Venus," is certainly innovative, perhaps frighteningly so. The introduction of A.I. to fashion design feels like a slippery slope to robots walking runways, but, for now, Greedilous is still beautifully fallible. Onlookers can only wonder what's next: will Tilda learn new tricks by the next season? Will other fashion houses develop A.I. competitors, too?

LISA VON TANG

Lisa Von Tang is Canadian-born and Singapore-based, with Chinese and German parents. Her brand is, as her Instagram bio states, "for sustainable hedonists." Von Tang indulges herself in the simple pleasures of symbolism and imagery, her designs drawing inspiration from a fusion of Eastern and Western influence and focusing on the strength found in fluidity. Her debut NYFW collection makes clear but fresh references to traditional forms of dress, like qipao dresses and silk gowns, while also calling upon the more transient trends of the modern era, like slits and skin-tight pants, and, frankly, it's pretty cool.


Image via NYFW
Images via HYPEBAE
DAUPHINETTE

This season's youngest designer, Olivia Cheng, is nothing short of impressive. The 23-year-old launched her brand in 2018 at the ripe age of eighteen and already has two brick-and-mortar shops in Manhattan. Sustainable, colorful, and with a childlike playfulness, her debut NYFW collection is young in all the right ways. Her growing up in the Disney Channel era is evident — didn't we all want to wear Converse with our dresses?

BRUCEGLEN

After crafting celebrity clothing lines for Beyonce, Nicki Minaj, Trey Songz, and Diddy, identical twins, Bruce and Glen Proctor, launched their own brand in 2019 and showed their first NYFW collection this season. Their debut, titled "Look Mom…,"is dedicated to their late mother and is both nostalgic and hopeful, debunking the idea that the two are mutually exclusive. The looks are bright, sparkling, and bold, proving that Bruce and Glen don't just design for stars — they shine themselves and will continue to do so for seasons to come.


Images via CFDA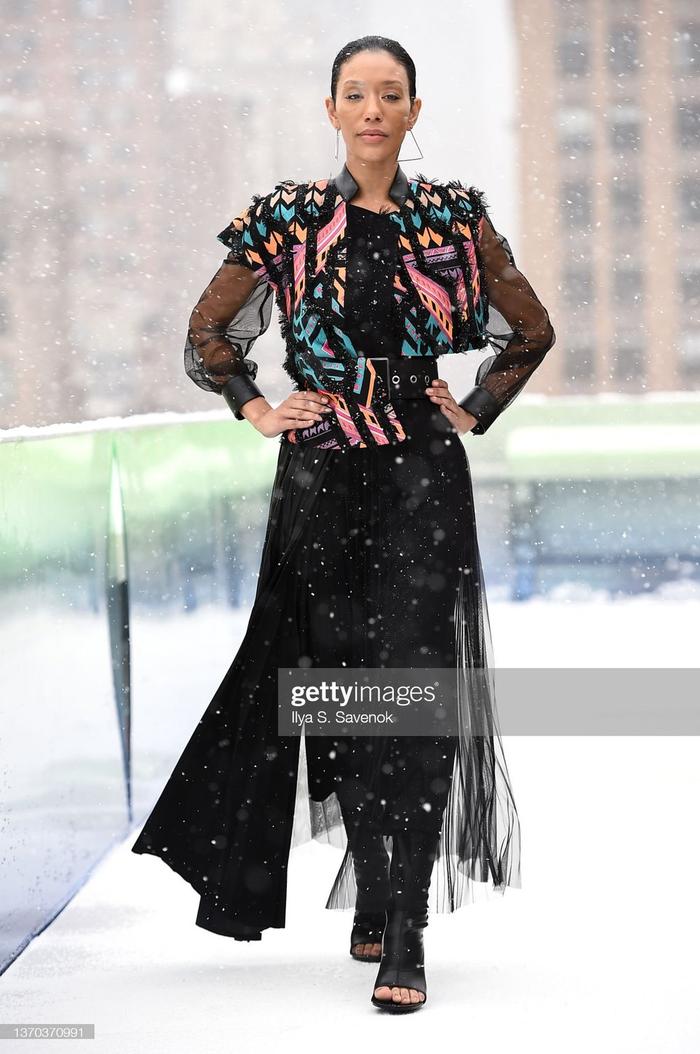 Image via Getty Images
TANISI

In 2016, fifty-something Shreya Patel underwent two major life changes: she moved from India to the U.S., and she started her now wildly successful fashion company, RAAS. The company primarily sources its clothes from India to sell to American consumers, but Patel wanted to create her own designs, a passion she fostered through making dresses for her daughter, Axi. She decided to open a design house, Tanisi, with Axi, and the pair made their Fashion Week debut this week. Their collection, "Flying Solo," displays a classic elegance with solid neutrals, embroidery, and traditional silhouettes.


ZANKOV

Two words: geometric knitwear. Henry Zankov founded his brand in 2019 and displays a refined taste to show the grace found in simplicity. His designs use natural fibers and androgynous silhouttes — who needs gendered sweaters, anyway? With clear recognition for the timelessness of a well-made garment, Zankov certainly made a name for himself with his debut, and his sweaters will unquestionably continue to grace the streets of New York.


Image via NYFW
The bottom line? This season's newcomers are bold, sustainable, and fond of fluidity. They're also eager to innovate, some going so far as to include A.I. designers and snow-covered runways. It's uncertain how far we are from a future where robots walk the runway, but, for now, human talent persists. These newcomers' looks skillfully balance tried-and-true silhouettes with edgier, more androgynous cuts, bold colors with neutrals, solids with patterns, and intricacy with simplicity. Tradition is respected but questioned, sustainability is in, and gender is out. ■
---
Other Stories in Fashion
---