This is the place where everything could change.
This is the point of no return.
YOU SIT ON THE EDGE OF A CITY. THIS CITY HAS LONG SUNG TO YOU. THIS CITY HAS LONG DRAWN YOU IN. THIS CITY CHARMS YOU. IT CALLS TO YOU BY NAME. IT CASTS YOU IN STONE. IT MAKES A MONUMENT OUT OF YOU — ONE OF FAME AND GRANDEUR. THIS CITY TAKES YOU ON ESCAPADES — OF EXCESS AND POWER. AND YOU LOVE IT! THIS CITY IS ALL YOU COULD EVER WANT. BUT THIS CITY DOESN'T LOVE YOU. AFTER ALL, THERE YOU ARE — ON THE EDGE OF IT. AND THERE IT STANDS — BILLOWING OVER YOUR SHOULDER, PRESSING AGAINST YOUR SKIN, BREATHING DOWN YOUR NECK. YOU FEEL ITS WEIGHT. ITS FACADE IS HEAVY. THIS ISN'T WHAT YOU NEED. SLOWLY, YOU CHIP AWAY AT ITS MASK. SLOWLY, YOU LEARN OF ITS TRUTH — OF ITS HOPES AND DREAMS, OF WHAT IT WAS MEANT TO BE, AND OF WHAT IT ENDED UP BECOMING. ALL AT ONCE, YOU REALIZE — THIS CITY IS YOU. YOU ARE THE HOPES AND THE DREAMS. YOU ARE WHAT IT WAS MEANT TO BE, BUT YOU DON'T HAVE TO BECOME WHAT IT BECAME. YOU ARE THE SUNLIGHT AGAINST SHATTERED GLASS. YOU ARE THE NEW FLESH FROM OLD WOUNDS. YOU ARE THE FLOWERS BREAKING THROUGH THE CONCRETE.
THIS IS YOUR EPOCH. THIS IS YOUR MOMENT.

WILL YOU TAKE IT?
No. 21 applications are now live here.

Applications close August 30th @ 11:59 p.m. CST.


---
---
THE GUIDE TO NO. 21


Challenging the tendency to escape into our past and futures, this issue will look to the here and now, exploring second chances, turning points, and the moments in life where everything can change. In this issue, you can be anything. The question is: What are you willing to change and how far are you willing to go to become who you always knew you could be?


---
LITERARY INSPIRATIONS
/ BIOMYTHOGRAPHY / AUDRE LORDE / MAGICAL REALISM / TONI MORRISON / EARTHSEED / OCTAVIA BUTLER / ESCAPING ESCAPISM / REIMAGINATION / DESTRUCTION AS CREATION /
METAMORPHOSIS
/ NEO-EXPRESSIONISM /
EVERYTHING EVERYWHERE ALL AT ONCE
/ HOPE AS A DISCIPLINE / MARIAME KABA /
PARASITE
/ SOCIOLOGY, PSYCHOLOGY, & ANTHROPOLOGY / AGITPROP / FOLK TALES & MYTHS / ICONS, IDOLS, & HEROES / FATE & FREE WILL /
VISUAL INSPIRATIONS
/ METROPOLITAN / 1990'S ADVERTS / THE IT GIRL / ADAPTATION / GRACE JONES / NEW AGENCY /
MOONLIGHT
/ JENNY HOLZER /
PARIS IS BURNING
/ CITY OF ANGELS /
TANGERINE
/ THE ELEVATED PEDESTRIAN / THE SUPERMODEL /
HAPPY TOGETHER
/ DESTROY THE FORMER /
PEARL
/ OSCAR yi HOU / SPIRITUAL ECSTASY /
Y TU MAMÁ TAMBIÉN
/ REPURPOSED CROWNS / SPORTS CARS /
NERVE
/ CHAIN LINK FENCES / SUBVERT REGALITY / OVERCOME THE CONCRETE / ADORN THE BODY /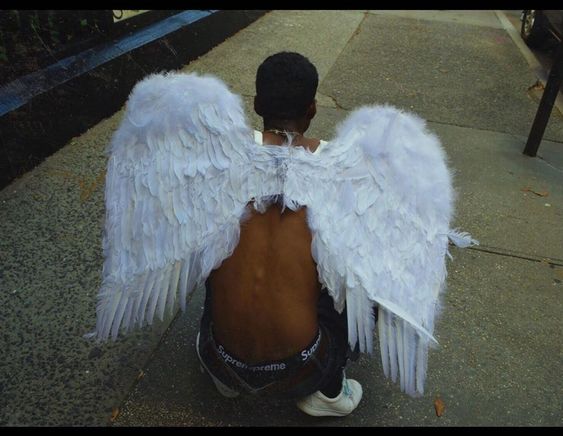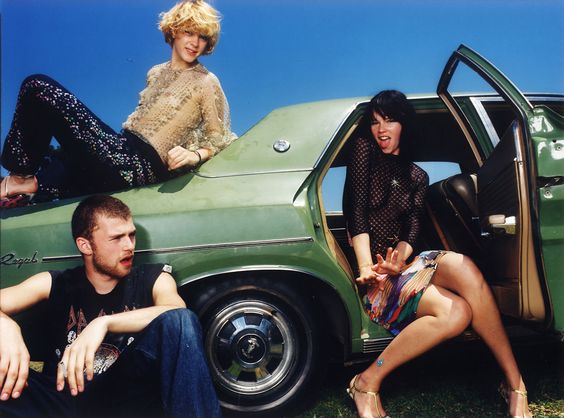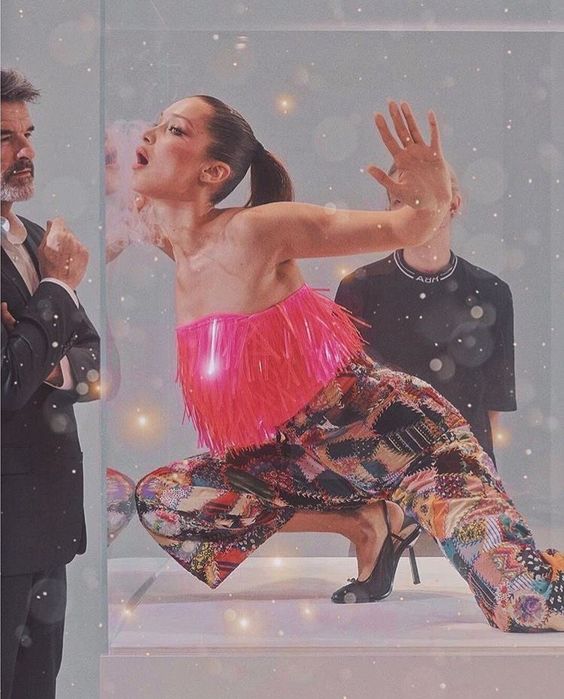 MUSIC INSPO
HERE
.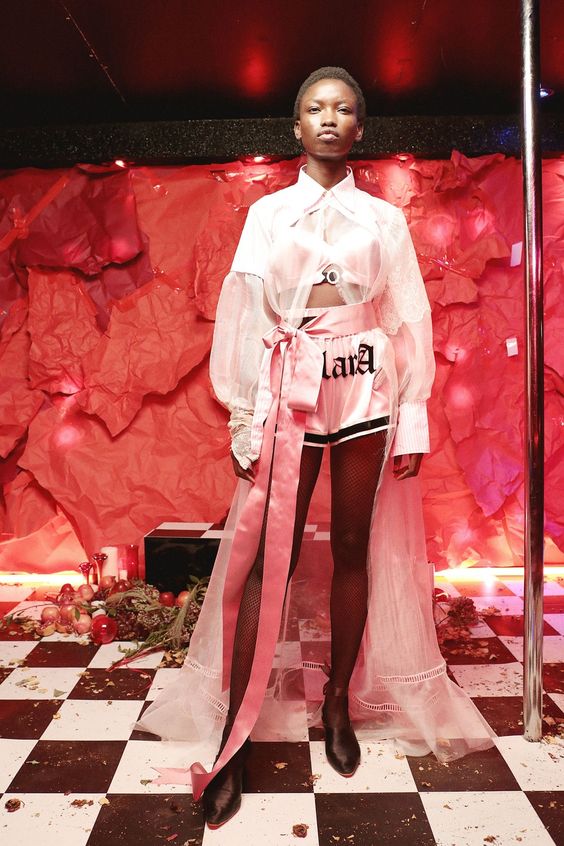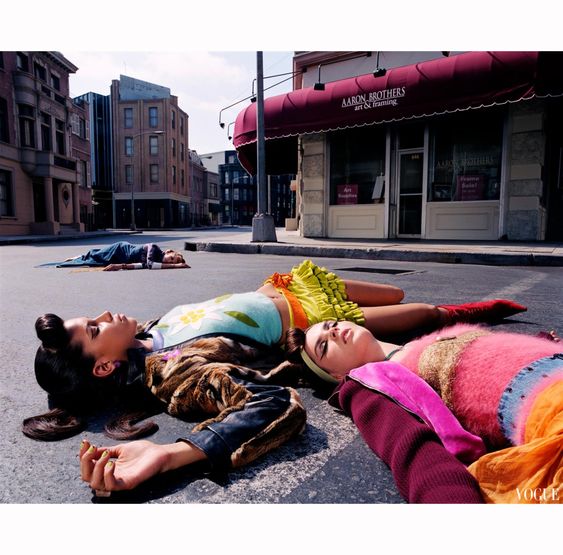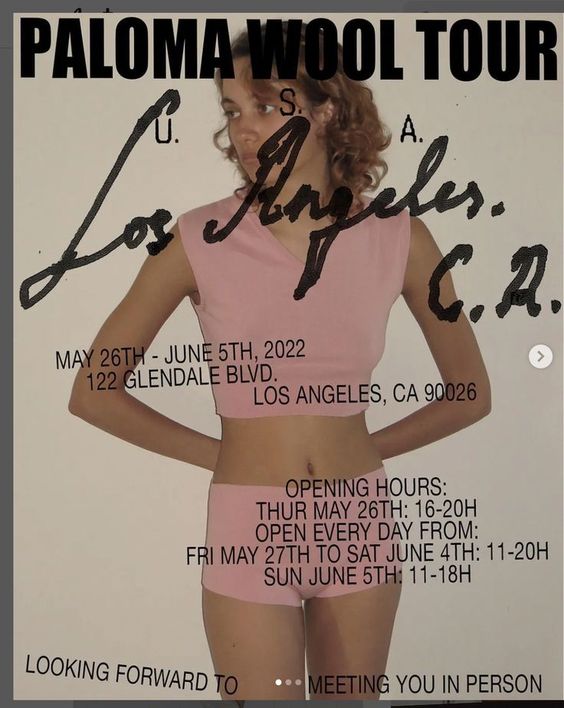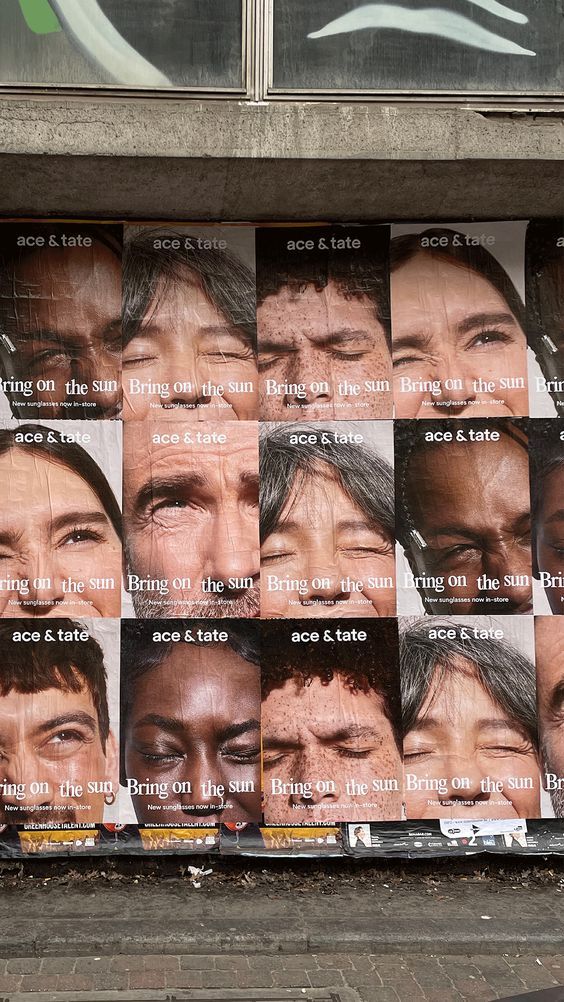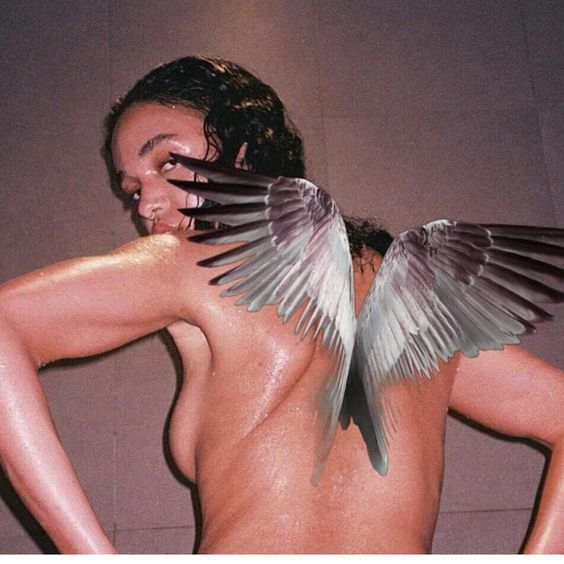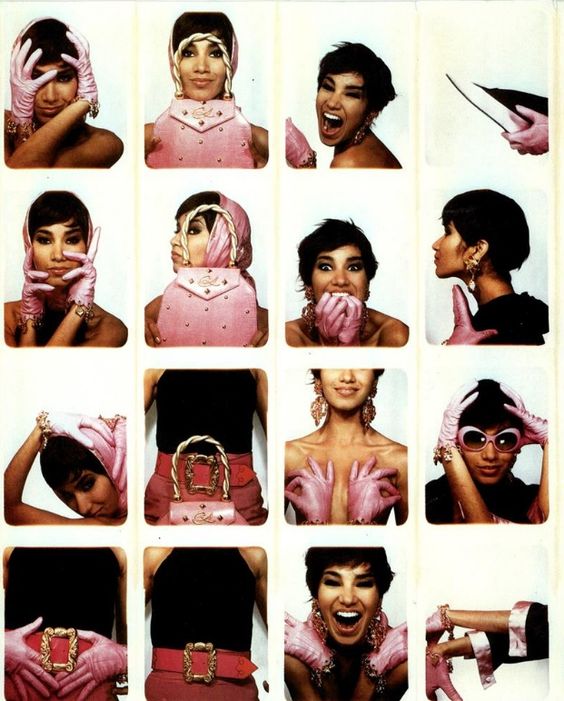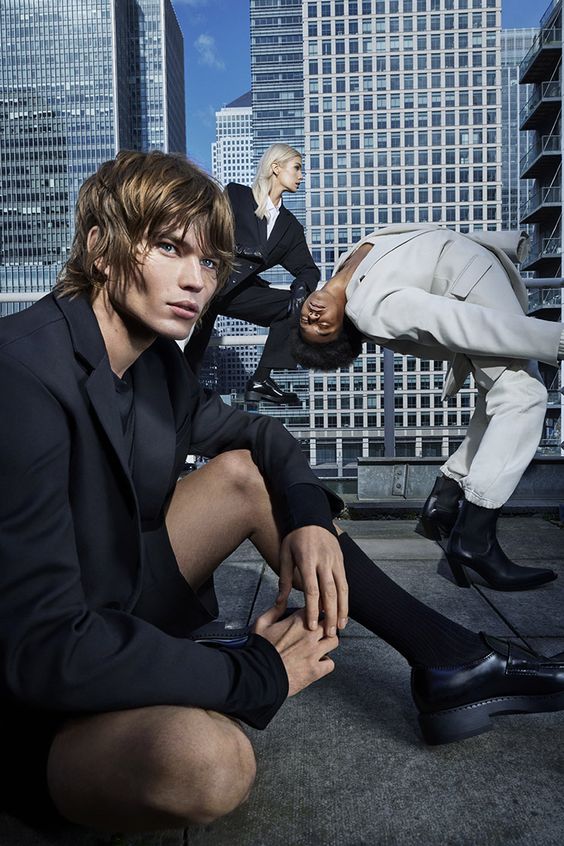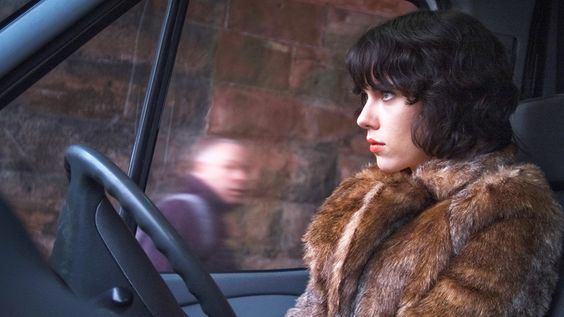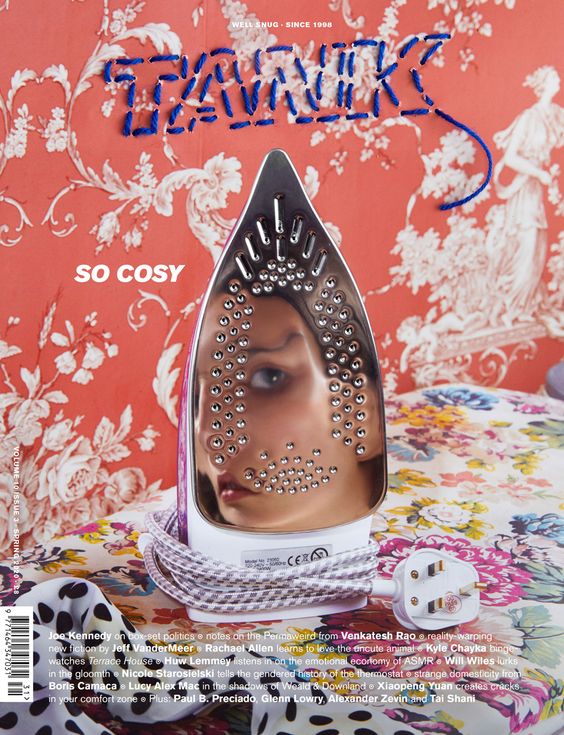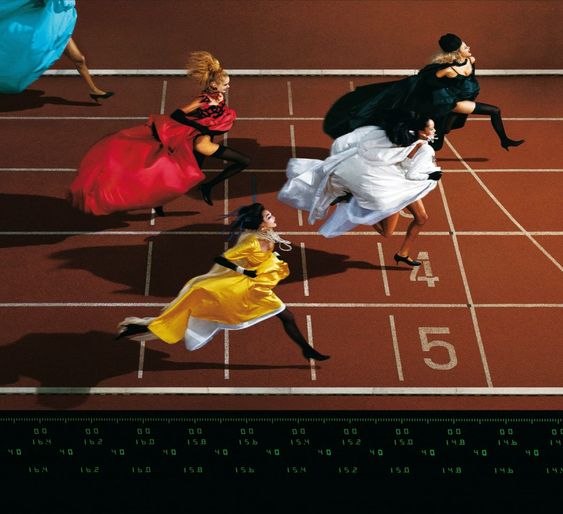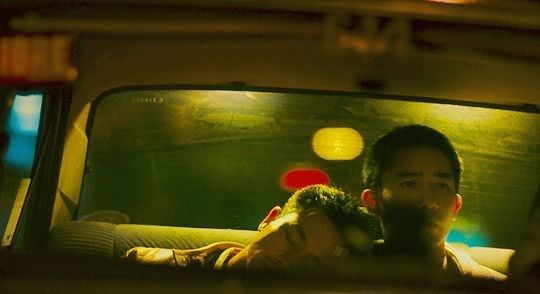 ---

SAMPLE WRITING PITCHES

For Print writing applicants — try to not pitch stories too similar to these pitches. They are meant to serve as inspiration for your own pitches, both in terms of format and guiding themes.



Photo: Max vom Hofe
I'M A LEGEND

They begin in 1970s New York. You know them, by name or by tag — Rammellzee, Lady Pink, Fab 5 Freddy, Basquiat, CRASH, and DAZE. You've seen their work — on brick walls and street signs, under bridges and inside tunnels. They adorn the city with their signatures, expansive murals, and elaborate pieces. In doing so, they not only transform their environment — they transform themselves and each other. They transform the world.

I'M A LEGEND will explore the Graffiti and Street Art movements — their pioneers' groundbreaking impact on the contemporary art world and their enduring influence on every industry in every city, speaking to the importance of democratized, public art and the communities who built it.

By Editorial Director Aaron Boehmer



Photo: Natalia Drepina
THE FIREBRAND

There are people you hear about, in the news, on podcasts, or on TedTalks, who seem to live in a reality that not only contradicts our own, but has been constructed solely by themselves. Their charisma, eccentricity, and fervor gather tens or hundreds of followers to them: the kinds of people ready to go up in flames for the cause.

The Firebrand will examine radical acts of devotion and self-transformation by cult leaders and conspiracy theorists who created entire worlds through sheer willpower — and led others directly into the line of fire.

By Senior Print Editor Ella Rous



Photo: wanderlustCie on Pinterest
SUMMER SOLSTICE

I plant my seeds in January. By June of that year, when the air is hot enough that it kisses my cheeks through my third-story apartment windows, I know that I am in full bloom. I baptize myself in algae-green river water one 100-degree afternoon, and re-emerge, born again, into the balmy reverie of the season.

Summer Solstice tells the story of the Dionysian euphoria I find myself in during the summer, allowing me to dip my toes into the fantasies of my best self.

By Associate Print Editor Andreana Joi Faucette
Photo: Sarita Walsh
SYNESTHESIA

You saw it too? Across human history, people have affirmed the reality of the present through the universal sensory experience. Duke Ellington, Vincent Van Gogh, and David Hockney experience synesthesia. The sound of a drum could be synonymous with a jagged red line; a written number 7 could trigger the taste of tea. Why does this entirely individual experience lend itself to widely appreciated art?

Synesthesia will explore emotion through the perspective of artists with synesthesia and their most influential works.
By Associate Print Editor Paige Hoffer

Photo: chiara on Pinterest

MAGICAL THINKING

After my father died, I prayed for rain. They say that rain cleanses — that water washes away the worst of sins. For the past year, I'd been hoping for a flood or tsunami, for torrential downfall to wipe me clean of memories, of sorrows, of everything I've done wrong.

Through the narrative of my trip to the Moors in the UK, Magical Thinking will explore themes of grief and growth, using the sun versus rain to define a moment that changed my life.

By Assistant Print Editor Anjali Krishna


QUESTIONS ABOUT THE THEME?

Keep an eye on our social media for posts about in-person tabling and info sessions during the weeks of August 21st and 28th. You can also contact us at the following emails:




---
BECOMING A PART OF NO. 21 STAFF
How to Apply:

1/
Complete the application
here
. You may only apply to three departments and if accepted, can hold a maximum of two positions.
2/
Before you submit, ensure that all Google files have been set to "Anyone with the link can view."
Due to the volume of applications we receive, any application we cannot fully access is automatically disqualified.
3/
Applications close August 30th @ 11:59 p.m. CST.
Terms of Eligibility:

1/
You must be a registered undergraduate or graduate student at The University of Texas at Austin.
2/
You do not need prior editorial experience, but may be asked to produce a portfolio depending on the department-specific application.
3/
Upon acceptance, you must consent to signing a Work Release Form and Liability Release Form. This is so you can work on photoshoots and we can publish your work in print and online!
4/
You must be 18+ years old at the time of application submission.
5/
You must agree to uphold SPARK's
zero-tolerance policy
and understand that failure to comply with our standards will result in immediate dismissal from staff.
To offer a broad range of opportunities, SPARK is divided into four branches —
EDITORIAL
,
CREATIVE
,
DESIGN
, and
BUSINESS
— that all together house
13 departments
. You can apply to any three of them and hold a maximum of two positions.
EDITORIAL

Departments: Print, Web.

Writers concept, pitch, and draft stories for our website, biannual print issues, and sometimes serve as ad hoc copywriters throughout the semester.
CREATIVE

Departments: Modeling, Photography, Styling ,Videography, Hair & Makeup.

As members of SPARK's largest branch, creatives work on- and off-set to produce editorial-level visual assets published on the website and in biannual print issues.
DESIGN

Departments: Layout, Graphic Design.

Designers are in charge of magazine layouts, digital art, front-end web development, and producing other mixed-media assets for print and online publication.
BUSINESS

Departments: Social Media, Marketing, Events.

Business branch members coordinate recruitment, plans and hosts events, manages finances, and keeps our social media up-to-date.
M.E.D.

The Multidisciplinary Experiment Division is a new mixed-media studio for innovative SPARK staff members interested in pushing the boundaries of design technology. Past projects have included digital couture, 3D rendering, audio engineering, and A/R game design. Due to its interdisciplinary nature — merging elements from all four branches — the M.E.D. department is housed in its own division separate from other branches and departments.
---
ZERO-TOLERANCE POLICY

SPARK does not and will never tolerate discrimination on the basis of race, color, gender, class, national origin, religion, age, or disability. As a non-UT affiliated organization, SPARK's Executive Board reserves the right to permanently dismiss any leadership or staff member whom it feels has failed to uphold SPARK's standards of fairness, equity, and inclusion. We are under no obligation to facilitate an accused member's defense or obtain permission from the university.
For more information about applying to SPARK, refer to our
FAQ
or
contact us
.