The Most Romantic Neighborhood

---
---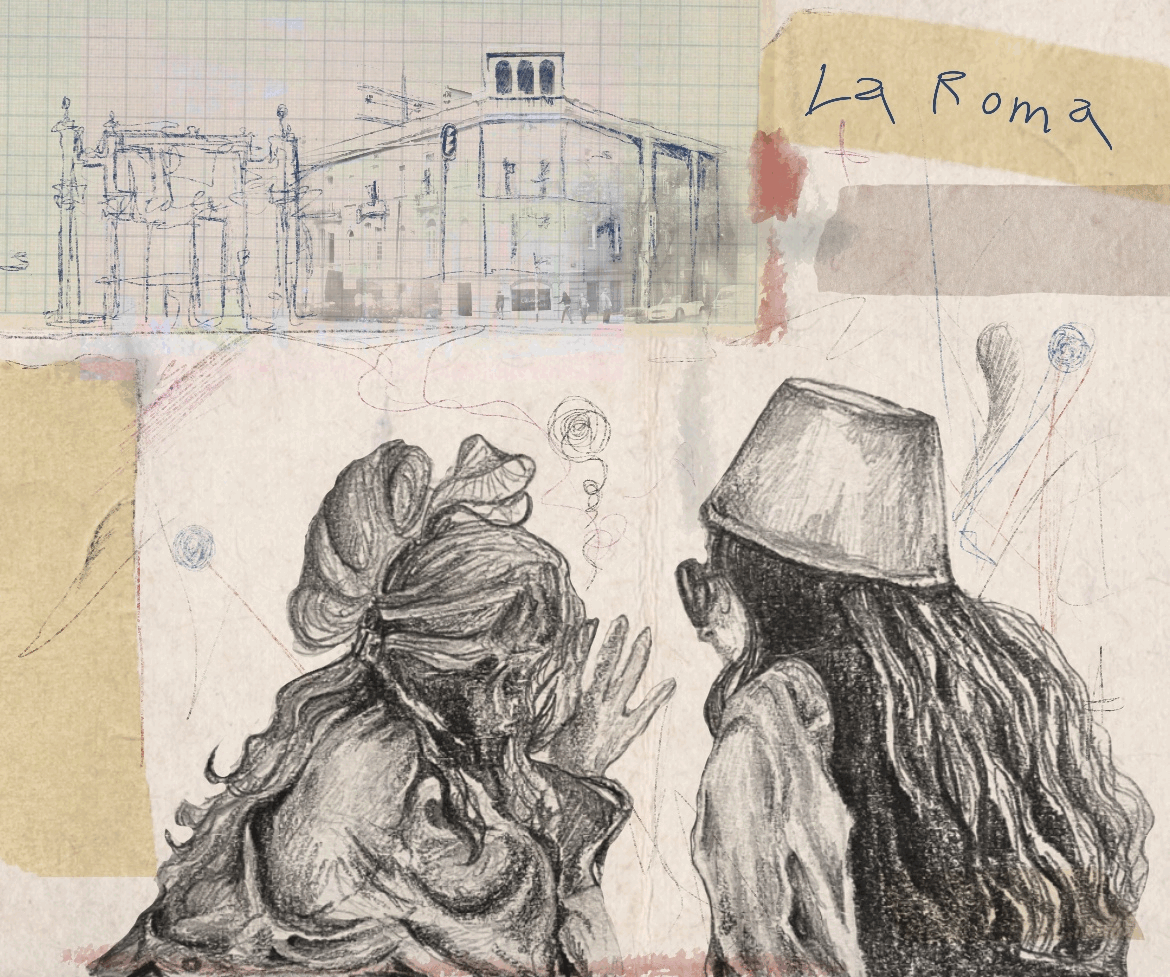 I took another bite of my cardamom roll in awe at how far I've come, at the heart of everything eccentric in the most romantic neighborhood in Mexico City, La Roma.
Humid mornings at the start of August and perfectly mowed lawns smelling of fresh grass. Nobody's awake but the early runners and kids treading to school. We all take on different days but come back home to peace, and uniformity — living the small suburban lifestyle. Like every other morning, I stroll down the street down to the bus stop and meet with one of my best friends since elementary school on our way to an average day of middle school. We sit on the bus and laugh at nonsense, making fun of our bus driver. It didn't seem like anything special, but looking back, it's special now. Before my life started, this monotony was all I knew and appreciated.
Soon, I'm in high school, and life grabs onto more meaning. The way we encounter romance as teenager's in America presents itself in many ways:
The anticipation for Friday night lights and getting ready to watch our high school team lose another football game, pretending to watch from the stands. Going to concession stands, and talking to as many people as you can before the game is over and everyone heads down to Whataburger, flooding the place with school spirit, baggy shirts and birkenstocks.
Homecoming week. Hoping for someone to make a grand gesture and offer themselves as your date so you can post about it on Instagram, plan your outfit, and look forward to taking pictures before the anticipated event.
I belonged to this idea of romance through a screen as the all-American ideal. What could be better than Friday night lights and the crisp smell of grass in the air filling the street I grew up in.
Marching down wobbly streets past boutiques and flower shops on streets with barely pronounceable names, wearing 60's Jane Birkin sunglasses, sandals and embroidered bootcut jeans with wine-colored lipstick, everyone in sight, cigarette in hand.
Soon, I fell in love…
When the candied breeze of Austin transformed into the endless sirens and smog of Mexico City, I rediscovered the true meaning of romance. It's not about who you're with — it's about where you are.
La Roma
taught me that romance is personal. Sexy, stylish, liberating. Romance follows you everywhere you go.
I fell in love with the cobblestone roads inspiring you to savor your surroundings. Each step had me anticipating more.Walking down the cobblestone streets, I hear faint accents trailing behind me. French, Spanish? People from all over the world come to experience the beauty of La Roma. A new restaurant opened — Madre Cafe. Stylish and millennial, serving taro cocktails and margarita pizzas. Next to it is an Italian restaurant — Casa Nostra. Rustic and elegant, with no table lacking a glass of wine paired with olive oil coated bread. The outdoor dining leaving you a view of the restaurant's beautifully detailed architecture.The fresh pastries crumbled in your mouth infused with the aftertaste of coffee, with the sight of a couple sitting across from me smoking on the street over pastries and kisses.Overlooked by mesmerizing architecture that feels stuck in time, I people-watch from my seat at Cafe Rosetta — my go-to local bakery. I notice the unique styles through the cliques of people walking around, making you feel like an extra on the set of a foreign movie. I took another bite of my cardamom roll in awe at how far I've come, at the heart of everything eccentric in the most romantic neighborhood in Mexico City, La Roma.
■
---
Other Stories in Life
---